A judge on Friday signed an arrest warrant for the boyfriend of a woman who was 21 and pregnant when she vanished in 2013, 9Wants to Know has learned.
In a release, Pueblo police say Donthe Lucas, 25, was arrested in connection with Kelsie Schelling's disappearance. He is facing charges of first degree murder and is being held without bond.

Schelling, who sent her boyfriend an ultrasound photo and traveled to Pueblo to meet him before she vanished, has never been found despite repeated searches.

Lucas was already behind bars after having been arrested Nov. 16 in Denver on two counts of aggravated robbery and a misdemeanor assault charge that were filed in Pueblo.

Authorities had long classified him a potential suspect in her disappearance.
Schelling's mother, Laura Saxton, told 9NEWS over the phone on Friday that she has mixed emotions about the arrest.
She said she is thankful for the arrest since the suspect already had nearly five years of living freely. However, she also said the news is empty because they still don't have Kelsie back and until that happens there will not be real peace.
Saxton also said that while she has been critical of the investigation in the past, she can't say enough good things about their work recently.
She said while she's trying to put the past behind her she says there is still some frustration that this should have happened days or weeks after Kelsie first disappeared.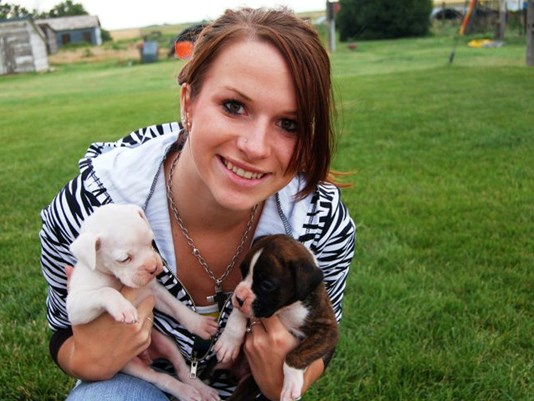 Schelling had sent a photograph from her eight-week ultrasound to Lucas. The next day, the Denver woman made the two-hour drive to Pueblo to meet him the night of Feb. 4, 2013.
She was supposed to meet him at a Walmart. However, Lucas asked her to meet him near his grandmother's house.
Later, she sent him a text message: "Where are you … I've been here for over an hour just waiting."
She was never seen or heard from again.
Investigators suspect that Lucas abandoned Schelling's car at a Pueblo Walmart. It was later driven away by a hooded figure, and it was eventually discovered abandoned at a hospital.
Over the years, police have conducted repeated searches. In May, agents with the Colorado Bureau of Investigation were in Pueblo for a new round of searches. Again last month, authorities in Pueblo announced they would be looking anew in the southwest part of town where Schelling was last seen.
Saxton says a reward for $50,000 is still out there and whether the tips lead to a conviction or not, they want to bring Kelsie home.
She describes Kelsie as a spirited person, beautiful outside and inside.

Contact 9NEWS reporter Kevin Vaughan with tips about this or any story: kevin.vaughan@9news.com or 303-871-1862.