BOULDER, Colo. — A man with pending domestic violence charges died late Thursday in a confrontation with several Boulder police officers outside the home of a woman he was accused of assaulting less than two weeks earlier.
Boulder Police Chief Meris Herold said the man was suspected in a May 13 incident of domestic violence involving the woman. Investigators had obtained an arrest warrant for him Thursday on charges of second-degree assault causing serious bodily injury, witness intimidation, and criminal mischief
Boulder police spokeswoman Dionne Waugh identified the man as Christopher Swanger, 36.
Herold said dispatchers received a call around 9:40 p.m. Thursday "from a woman who was afraid for her life." The woman said that a man she'd previously been in a relationship with said he was coming to her home -- and he was known to carry a gun.
"This was a scary incident and really terrifying for the female victim," Herold said.
>Watch Friday's full news conference below:
Herold said several officers responded to the woman's home in the 1700 block of Baseline Road. Swanger, she said, arrived at 11:16 p.m.
"There was a very brief conversation with the suspect, and one of our officers deployed a Taser, which was partially effective," Herold said.
Seconds later, she said, the man pulled a 9mm handgun, and two other officers fired at him. Swanger died at the scene. It's not clear at this point if Swanger fired any shots, Herold said.
"I have no reason to believe this was anything other than a tragic but justifiable shooting based on the facts as we know them now," Herold said.
The shooting is being investigated by a team composed of officers from other agencies.
The two officers will be placed on paid, administrative leave per department policy.
"It's a tragedy," Herold said. "It's a tragedy for this man's family. These officers will never be the same. The victim will never be the same."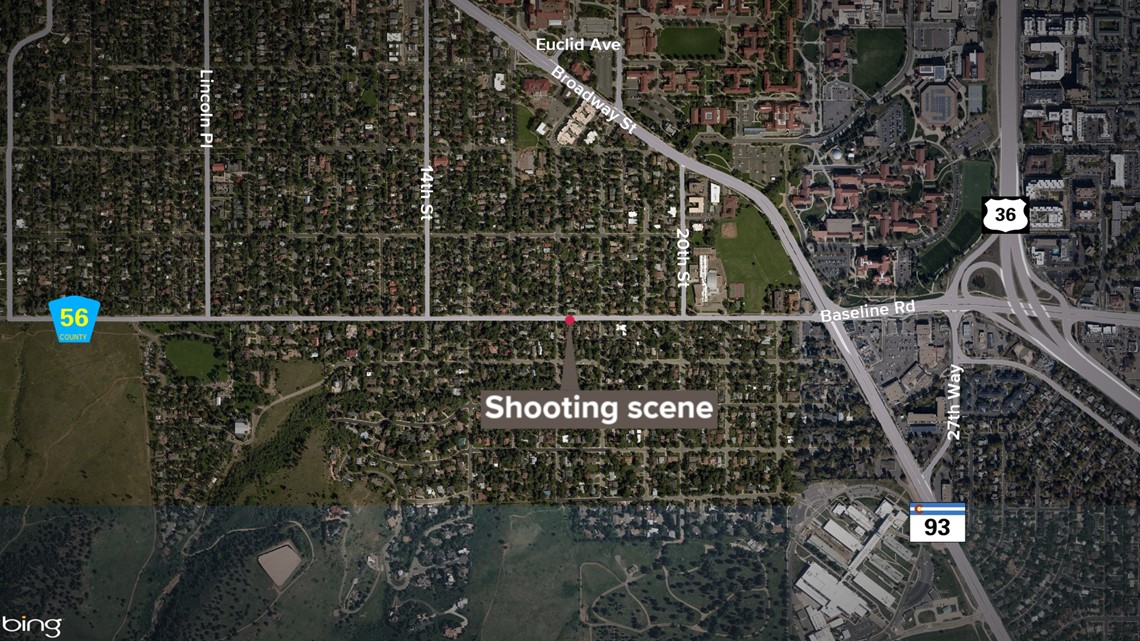 9NEWS+
9NEWS+ has multiple live daily shows including 9NEWS Mornings, Next with Kyle Clark and 9NEWS+ Daily, an original streaming program. 9NEWS+ is where you can watch live breaking news, weather updates, and press conferences. You can also replay recent newscasts and find videos on demand of our top stories, local politics, investigations and Colorado specific features.