3 counts of crimes against at-risk juvenile -- 3rd-degree assault, a felony
3 counts of 3rd-degree assault, a misdemeanor
3 counts of child abuse -- knowingly or recklessly -- a misdemeanor
On Friday, Emily Shockley, a spokeswoman for PSD said by email that "PSD received a full background check for Mr. Zanella before he was hired," which was in August 2022.
She said Colorado employers look back seven years into an applicant's arrest record before offering a job but are allowed to ask about items in a person's arrest record that are older than that. Shockley clarified that the background the district received did include anything on Zanella's record that was older than seven years.
In this case, she said, Zanella was asked about his 2012 case. According to court records he pleaded guilty to a charge of child abuse - negligence - no injury in Adams County District Court and was sentenced to 18 months of probation. As part of the plea, a charge of child abuse - reckless bodily injury was dismissed.
Details of that case were not immediately available, because, according to the court, the arrest affidavit for the case has been destroyed. Shockley did not provide details about Zanella told PSD about the case.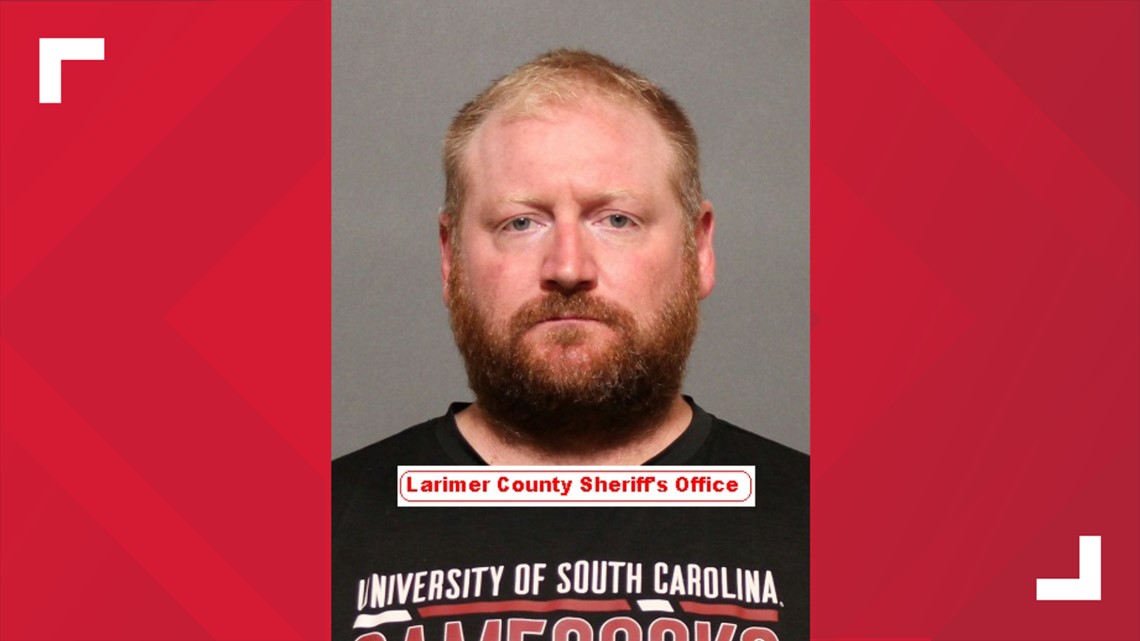 On Tuesday, according to the district, a report about an "inappropriate comment" from Zanella to a student prompted a review of video footage from bus route 2235.
Once reviewed, it was found to show Zanella hitting a student on the bus the day before. He was "immediately" placed on paid administrative leave, per policy, and did not participate in the afternoon route on Tuesday, Shockley said. He was formally terminated the next day and is not eligible for future employment, according to the district.
Additional footage from prior dates was reviewed as part of the investigation. It showed other incidents involving the same student on April 25 and May 19, an arrest affidavit from FCPS says.
An officer wrote that on May 19 Zanella is seen in the video looking toward the bus driver and then hitting the boy, who has Autism and is nonverbal, in the back of the head.
The officer also wrote in the report that Zanella is seen on video from May 22 around 8:42 a.m. hitting a student with his fist. He hit the child a total of five times in the temple and forehead area. About a minute later, the officer said Zanella is seen hitting a different student in the head with his fist.
Shockley confirmed there are at least two victims but it's possible there are more.
That afternoon around 3:35 p.m., Zanella is seen in the video hitting a student in the head four times. Around that same time, the affidavit says Zanella is seen attempting to hit the student again but stops because he sees an adult approaching the bus.
The video also shows the child covering his ears and head as if trying to protect himself, according to the officer.
On May 24, the officer received a photo that was taken on April 25 by a counselor at Shepardson Elementary. It showed a child with two marks on his face, one on the left side of his temple and one on his forehead, the affidavit says.
The officer asked for any video of bus rides that involved Zanella and with a specific request for video from April 25. When he watched the video from that day, he saw Zanella putting a backpack in a child's lap. As Zanella did that, the affidavit says, he hit the child in the face with it.
Later when the child was exiting the bus, Zanella is seen taking the backpack and hitting the child two more times in the face before helping him put on the backpack, according to the document.
In a statement, PSD Superintendent Brian Kingsley strongly denounced the alleged actions of Zanella.
"Thousands of PSD employees choose to work with children every day because we want to see them grow and succeed, make sure their needs are met, and be a source of stability and security," Kingsley said.
"What is in this arrest report represents the exact opposite of everything we stand for, and my colleagues and I are understandably heartbroken for the child involved and any other children who may be impacted."
Zanella was hired by the district in August 2022 and in addition to a route serving Shepardson, he worked on eight other routes since his hire date.
Shockley said the district is working to review all possible footage and will notify "anyone and everyone" who may have been impacted or have further information for police.
Anyone who has information should contact School Resource Officer Dexter Rowe at 970-472-3705.