The gunman who killed a Douglas County deputy spent the hours before the shooting live streaming a rambling, profanity-laced broadcast about his life, his roommate and his relationship with local law enforcement.
"So, if anybody bothers me, that's why I've had a couple of scotches on Periscope," Matthew Riehl, 37, told the camera after another rant about a fight with his roommate.
"You're with me. You're my witness here because some people don't understand there may be a witness even if you think you're the only one there."
The grainy videos took viewers around the Highlands Ranch apartment where Riehl would later fire more than 100 shots, according to the Douglas County Sheriff's Office. He killed Douglas County Deputy Zackari Parrish and wounded three other deputies, a Castle Rock police officer as well as two neighbors.
Riehl later died after an exchange of gunfire with SWAT officers.
But before the first shot was fired, Riehl spent hours sipping scotch in his bedroom and rehashing an argument with a person he calls both his roommate and domestic partner, broadcasting it all on Periscope.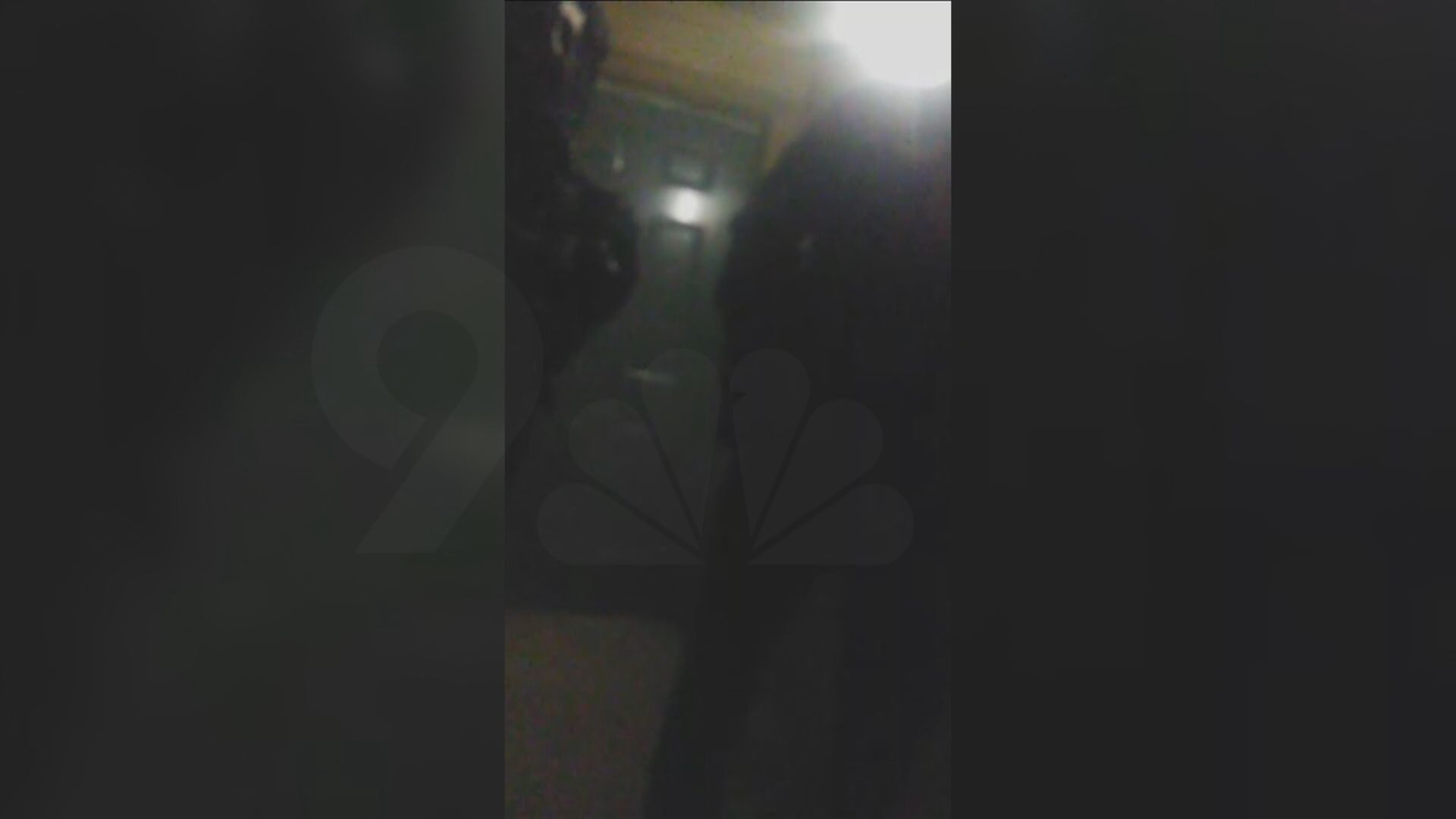 "Matt, Matt, I thought we were lovers. Are you kicking me out," Riehl said to someone off camera. "I thought we had a relationship. Are you kicking me out tonight, Matthew? I thought we had something going the two of us, Matthew. Are you kicking me out now after you used me up?"
Riehl's tone then turned from questioning to threatening.
"I'll murder you in self-defense. Self-defense, Matthew. Don't be crazy now. Go to bed … ," Riehl said. "Thought we had a relationship, Matthew. What's going on? I'm sorry. I shouldn't have used the 'M' word, but I'm so angry. I'm so angry, Matthew."
He talked about moving to Texas, made references to the time he served in Iraq and used a deck of playing cards to describe people in his life.
Eventually, he called 911 to report the fight between him and his roommate.
Douglas County Sheriff Tony Spurlock told 9NEWS this was the second 911 call received on Sunday morning.
The first came from Riehl's roommate.
Spurlock said deputies treated the second call as a mental health response. The sheriff told 9Wants to Know that sharing parts of the video would not interfere with the investigation.
"This guy invited me to his house, uhh, he was kind of like move in and he like totally freaked out on me. And he was coming at me. And OK, I'm worried about his health," Riehl said during his 911 call. "He didn't know what year it was."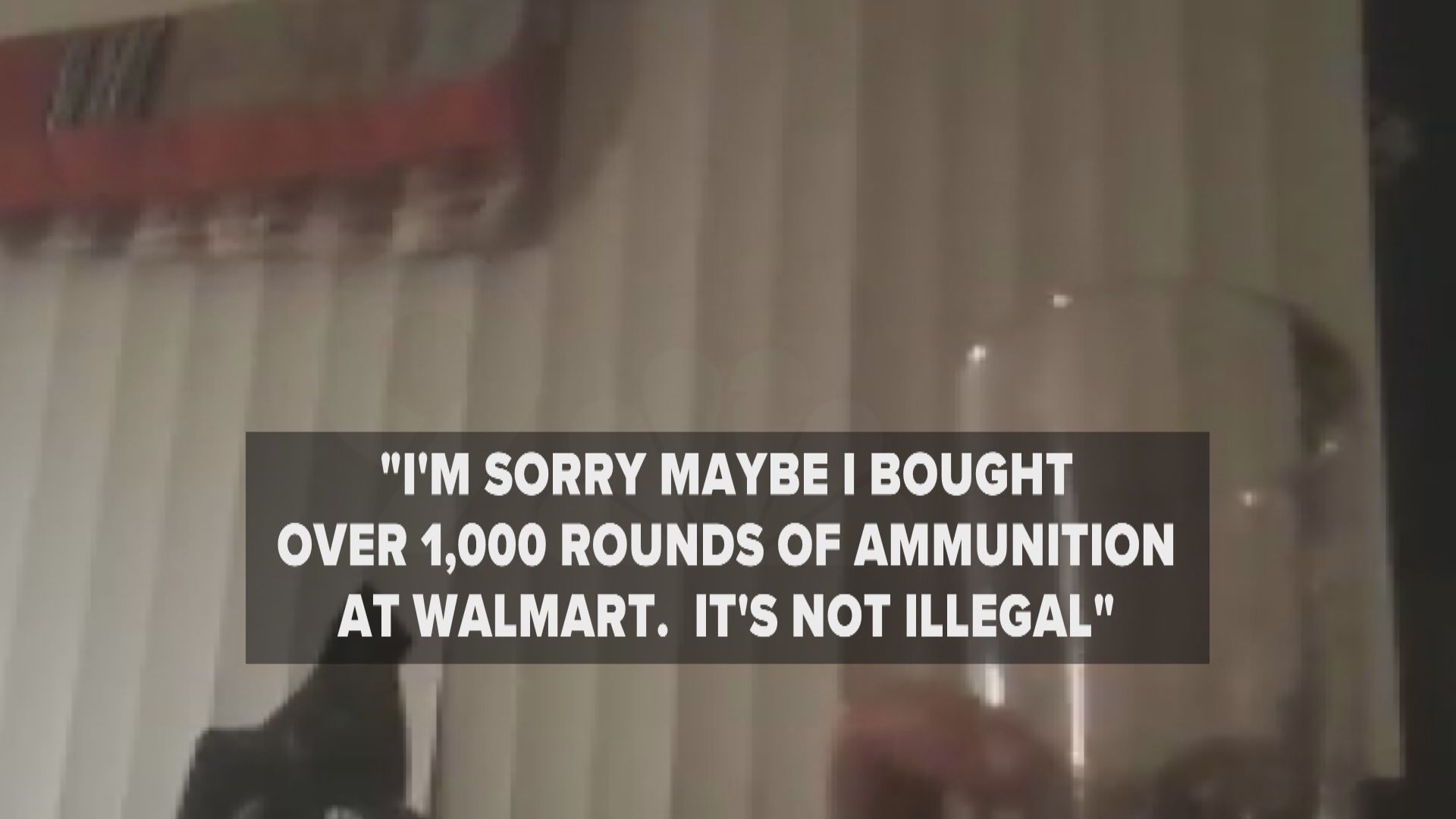 The dispatcher asked whether anyone in the apartment had been drinking and whether anyone owned a weapon.
"I have been, I had some scotch … ," Riehl said. "I've been on my Periscope just doing my thing, you know. Like I'm not here to hurt anybody, but yes, I do have firearms."
When two deputies knocked on Riehl's apartment door shortly after 5 a.m., Riehl started recording again.
"Who's there? Who's there? Identify yourself," Riehl asked repeatedly.
He eventually agreed to come outside and talk.
"I just feel like you're really upset," one deputy said.
"Well, I am because I was assaulted, and you didn't help me," Riehl said.
The deputy tried to explain to Riehl that he would need to speak to someone from the county's civil division because there wasn't a physical altercation.
Riehl slammed the door and started screaming "civil division now."
He then screamed at the deputies to go away.
"He's still banging," Riehl said to the camera. "Go away, I'm fine. I'm wonderful. Goodnight. Goodnight. Sleep well. Goodnight."
Riehl continued to rant and record throughout the shooting. It's unclear to 9NEWS how the video ends.