LONGMONT, Colo. — A man previously named as a suspect in connection with the disappearance and presumed death of Rita Gutierrez-Garcia in 2018 told a cellmate that he strangled her and burned his clothing in his sister's fireplace, according to a grand jury indictment.
"We are grateful for this day. It is a joyous day. I have prayed for this day, so God has given this to me," said Diane Romero, who is Gutierrez-Garcia's mother. "But at the same time, it's heartbreaking because I still don't have my daughter."
The indictment was returned this week against Juan Jose Figueroa on the following charges:
First-degree murder after deliberation
First-degree murder felony murder
Second-degree kidnapping
Gutierrez-Garcia, a mother of three boys, was last seen at 2:30 a.m. March 18, 2018, in a parking lot in the 300 block of Coffman Street in Longmont.
Longmont Police said at the time that she was on the phone while walking to a car with family and friends when she told them she would catch a ride home with someone else.
While she remains missing, police have said they believe she is no longer alive. The fact that her body has not been found is a key reason the case has dragged out so long, according to prosecutors and police.
"It's a been a little more than three years and the family has stood by us and they trusted us. That means a lot to be here today," said Jeff Satur with Longmont Police Services as he choked back tears.
Jessica Reyes, Gutierrez-Garcia's sister, spoke briefly at a news conference Friday where she thanked law enforcement for their tireless efforts over the years.
"I never doubted you guys, I never doubted you," she said. "And I always knew that we would reach our moment of victory. I know this is just the beginning but we're on our way and I just want everyone to no forget Rita. Remember her more than anything, and not as a victim, but she will be victorious."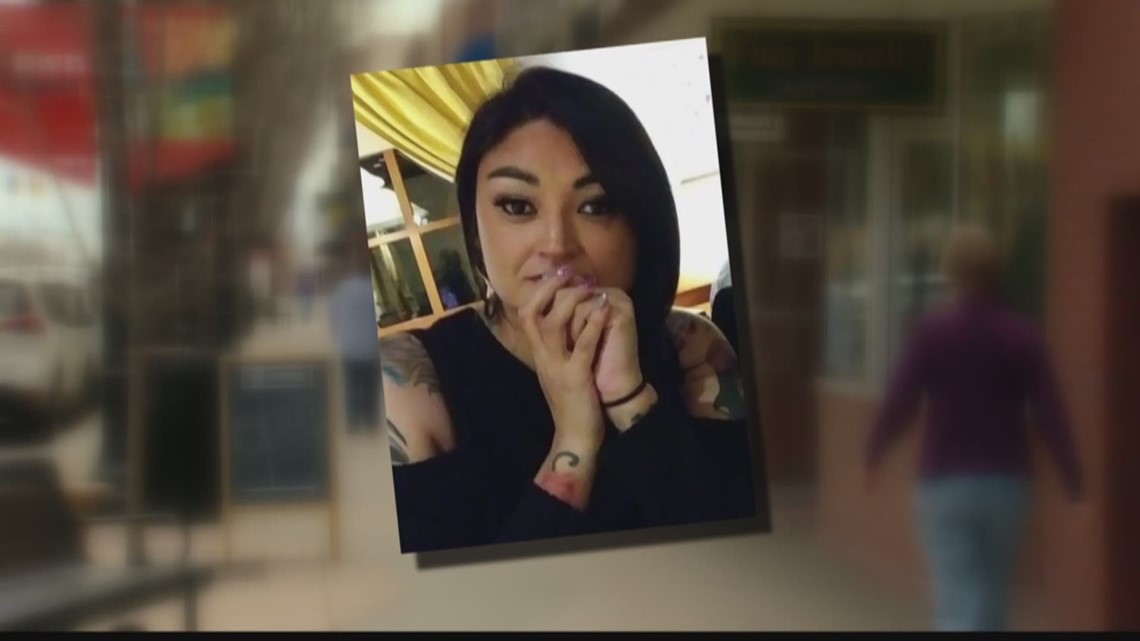 According to the indictment, Gutierrez-Garcia interacted with Figueroa inside a bar at around 1:30 a.m. March 18.
Witnesses later placed Figueroa in the same area as Gutierrez-Garcia outside after the bars closed, the indictment says.
Cellphone data from Gutierrez-Garcia's phone placed her phone near the 600 block between Main Street and Coffman Street between 2:40 a.m. to 3:03 a.m.
A security camera captured Figueroa's truck traveling through that exact same area at 3:03 a.m., the indictment says.
Four minutes later, two 911 call hang-ups were made from Gutierrez-Garcia's phone, according to the indictment. Her phone dropped off the network at 3:10 a.m. and was in the area of 3rd Avenue and Vivian Street in Longmont at that time.
According to the indictment, Figueroa left Colorado on March 20, 2018, shortly after police attempted to contact him at his mother's home. He was briefly in Texas, the indictment says, but later crossed the border into Mexico on March 22, 2018.
While in Mexico, Figueroa asked several people for money and said he was "in trouble" and that he planned to sell his truck, the indictment says. He tried to re-enter the U.S. and was arrested on March 27, 2018, on a warrant for a separate sexual assault case for which he was later convicted.
The indictment says following his arrest in the sex assault case, Figueroa told a cellmate that he strangled "the missing woman" and disposed of her body before returning to his sister's house. He also told that cellmate, according to the indictment, that she had called him a "weirdo" which caused him to punch her, which knocked her unconscious. After that, the indictment says, he strangled her.
According to the indictment Figueroa also said that he burned his clothes in his sister's fireplace and that her body was "in an area not accessible to the public."
Investigators have previously said that they think her body may be in a remote area near the Peak to Peak Highway, Rabbit Mountain or anywhere from Rollins Pass to Jamestown.
Detectives later obtained a warrant for a wiretap and secretly recorded Figueroa. On the recordings, he could be heard saying that he burned his clothes and had "extensively" cleaned his truck," the indictment says.
Even though Figueroa's truck was cleaned and described as "spotless", Colorado Bureau of Investigation workers were able to get a DNA sample from a stain on the fabric of the passenger seat the indictment says. It came back as "consistent" with Gutierrez-Garcia.
On the wiretap records, he also said he had buried the body, and the only way anyone would find it is if "police inserted a probe into his brain," the indictment says.
Figueroa was sentenced in May 2019 to 93 years in prison on numerous counts in a separate, unrelated sexual assault case.
"We were talking about the impact of prosecution on this case and what evidence we would hope to gather on this case after that prosecution was completed if the jury reached the verdict that they did," said District Attorney Michael Dougherty.
He's currently housed in the Colorado Department of Corrections and it's unclear when it might be transferred to Boulder County to face charges due to COVID-19.

Longmont Police offers a reward of up to $10,000 which will remain in place with the hope that it will help them recover Gutierrez-Garcia's body.
"We want to find Rita, so if there is somebody with information that can help we would be very interested in speaking with them," said Satur. "We do still have a reward and our goal is finding Rita."
Information can also be reported to police directly by calling 303-774-3700 or emailing PoliceTipLine@longmontcolorado.gov, and callers can remain anonymous.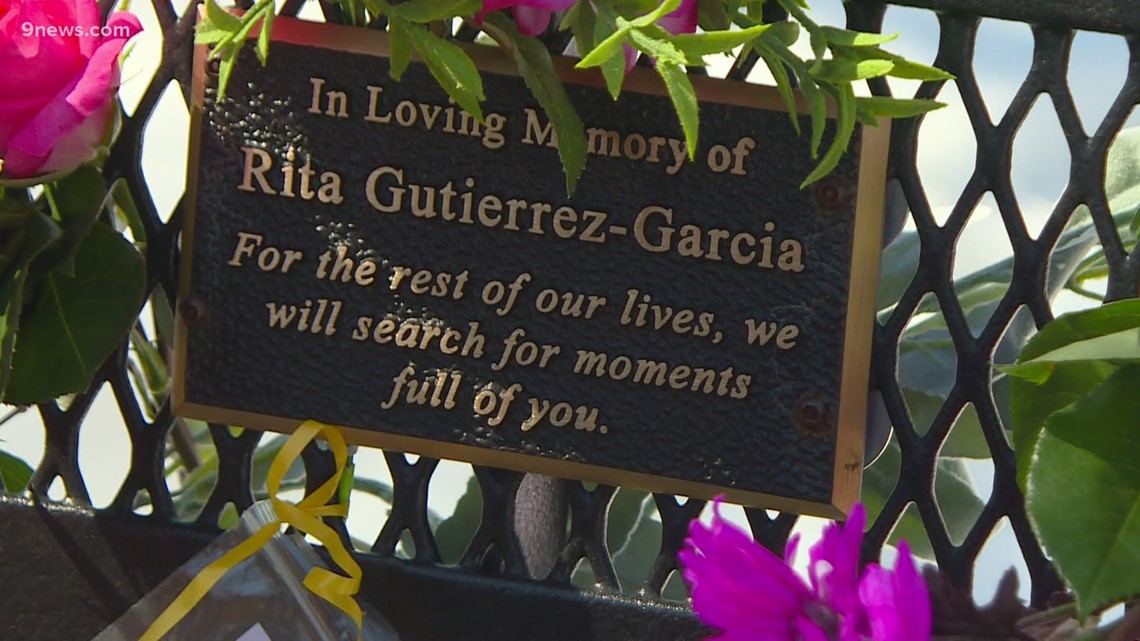 One year after her disappearance, a memorial bench was placed at Thompson Park in Longmont in her honor. The bench offers a place for those who loved her to remember her and be close to her. It was made possible by her family, with financial support from the community.