The Laramie County Sheriff's Department began searching a landfill west of Ault Tuesday morning for the body of a missing 13-month-old boy.
About 47 people from various agencies are searching the landfill for Silas Ojeda.
Ojeda was last seen Oct. 22 by his mother, who reported him missing on Oct. 26., the sheriff's department says.
According to Captain Linda Gesell with the Laramie County Sheriff's Department, cadaver dogs found a scent on a car and the dumpster the child was allegedly put in.
Contents of dumpsters in the area are taken to the landfill in Ault, which is why investigators are searching the area. The part of the landfill they're searching is about 15 feet in depth and 100 yards by twenty yards.
Gesell said crews will search every day for as long they need to and will re-evaluate in a couple weeks. She said chances of finding anything are slim, but they will keep searching.
Searchers are looking for a white blanket they believe the boy was wrapped in.
The child's mother originally told police her boyfriend gave Silas to a man named "Santiago" so he could take him fishing.
Neither the mother or boyfriend know Santiago's last name or where he lived.
Logan Hunter Rogers, a 23-year-old Wyoming man, was arrested on Oct. 27 and faces charges of manslaughter and reckless child endangerment, the sheriff's department said.
Investigators searched a Cheyenne home and found "some biological evidence" from the residence.
Rogers delayed a court appearance so he could take investigators to the boy's body, Gesell said. The location he gave investigators was false. This contributed to delays in searching the landfill.
Between Oct. 30 and 31, investigators received a tip the child was buried under a trailer. Cadaver dogs were brought in and a hit was made on a vehicle and a dumpster the boy could have been dumped in.
Gesell said cadaver dogs cannot be used at the landfill because of the methane gas at the landfill - searchers have to wear protective gear - and because other items, like dead animals or meat, interfere with the scent.
Officials cannot release a cause of death on Silas but say Rogers is not the biological father.
Investigators will interview his mother, but say at this time she is in no condition to speak because she is in the hospital. The reason she is in the hospital was not disclosed.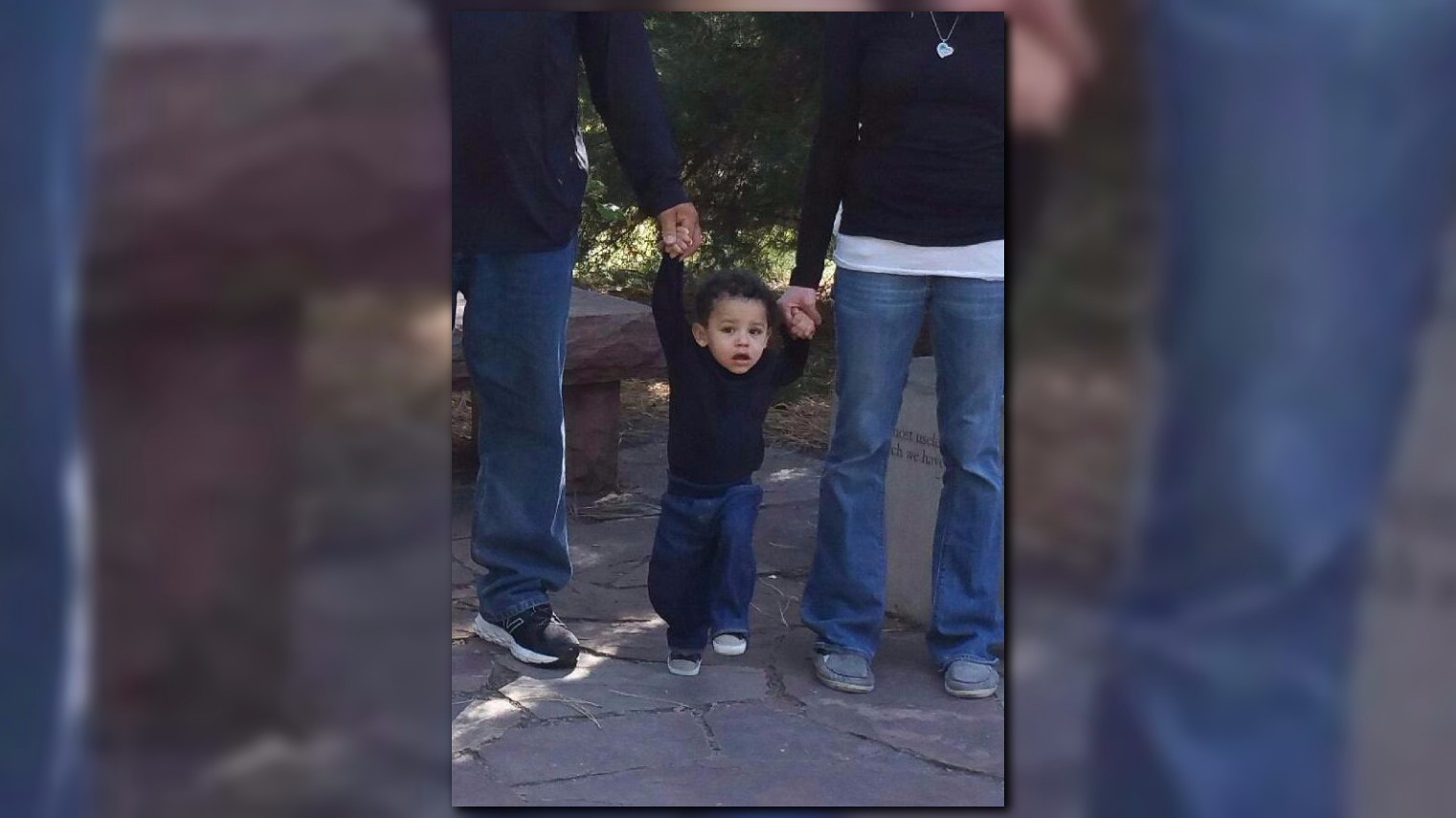 Several agencies, including the Weld County Sheriff's Department, F.E. Warren Air Force Base, Laramie County Emergency Management, the 84th Civil Support Team from the Wyoming National Guard, Laramie County Road and Bridge, Laramie County Fire District One, The Red Cross and The Salvation Army are assisting with the search.