DENVER — The Denver Police Department (DPD) on Wednesday released photos of two men who are wanted in connection with a shooting this month that injured two people.
The shooting happened just after 2 a.m. Sept. 3 in the 700 block of North Sheridan Boulevard, according to a social media post from DPD. A man and woman were wounded but were expected to survive. When asked by 9NEWS, Denver Police declined to provide additional details about the circumstances of the shooting.
On Wednesday, DPD released photos of two men who were considered suspects in the shooting. One of them was wearing a Nuggets jersey at the time of the shooting. DPD said his arms were "heavily tattooed."
A second suspect was described as having an "athletic build" with tattoos on his chest and back.
Police also released a photo of a blue Dodge Ram truck that was associated with the shooting. It has chrome accents and running boards, DPD said.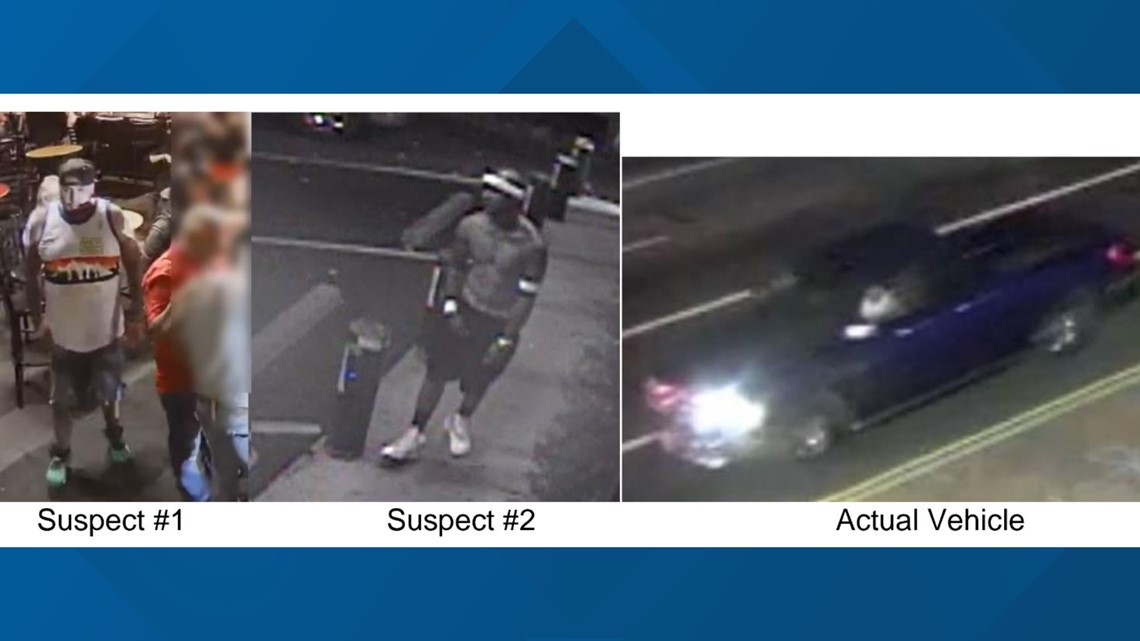 Anyone with information about the shooting or the suspects is asked to contact Metro Denver Crime Stoppers at 720-913-7867 or by visiting metrodenvercrimestoppers.com. Tipsters can remain anonymous and may be eligible for a reward of up to $2,000.
Metro Denver Crime Stoppers works by assigning a code to people who anonymously submit a tip. Information is shared with law enforcement, and Crime Stoppers is notified at the conclusion of the investigation.
From there, an awards committee reviews the information provided and, if the information leads to an arrest, the tipster will be notified. Rewards can be collected using the code numbers received when the tip was originally submitted.