AURORA, Colo. — A teenage suspect is facing attempted murder charges after a gun battle with Aurora Police officers Wednesday night at a shopping center near East 6th Avenue and Peoria Street.
Five officers returned fire on at least two people in a stolen Kia Optima outside a King Soopers, according to the Aurora Police Department. No officers were injured. Four police vehicles were hit by gunfire before the Kia's driver drove out of the parking lot and crashed about a mile away, police said.
"We in the police department are tremendously relieved this morning that none of our officers were seriously injured last night," said interim Police Chief Dan Oates at a news conference Wednesday afternoon. "We are also very angry about what happened last night. Some people tried to murder Aurora Police officers."
The incident started when officers with Aurora Police's Direct Action Response Team (DART) followed the Kia, looking for the best time to stop the vehicle and take the occupants into custody.
Around 9:45 p.m., the Kia driver pulled into the parking lot of the shopping center, police said. At least one person in the vehicle, unprovoked, began firing rounds at two officers who were in an unmarked police car, and those officers returned fire, police said.
Additional police vehicles responded, and in short order, five officers in three vehicles engaged in a shootout with the suspects, Oates said.
The suspects tried to drive away, and an officer in a fourth police vehicle tried to stop them with their vehicle. The suspects fired shots again at the officers before they drove out of the parking lot, police said.
Oates said he didn't know how many shots were fired but that it was "an awful lot." Four police cars were hit by the suspect's gunfire, according to Aurora Police.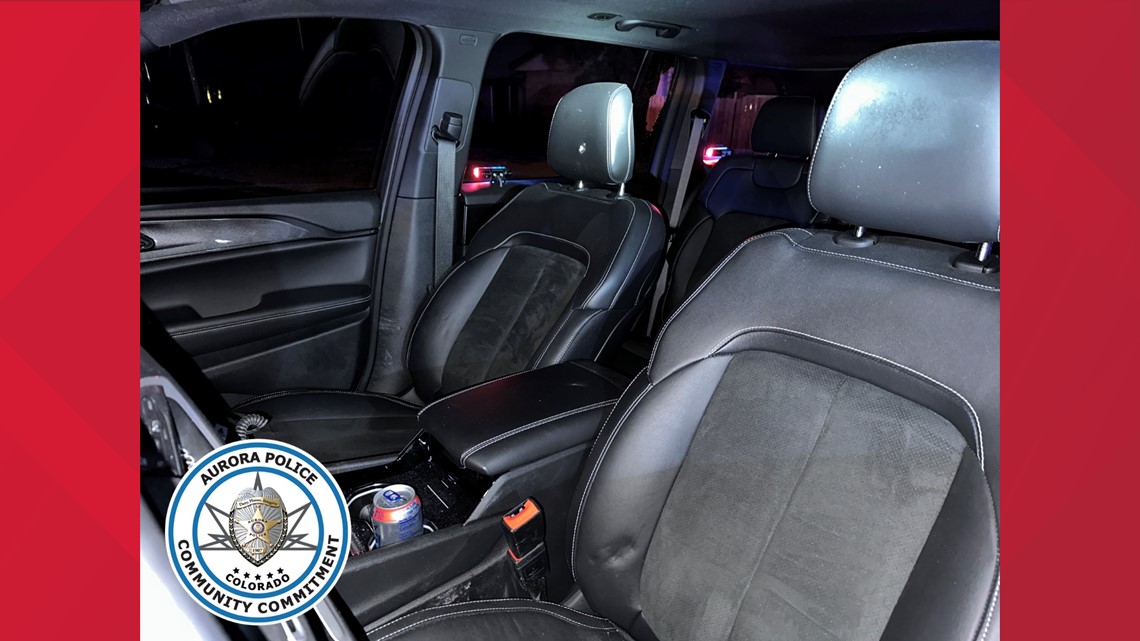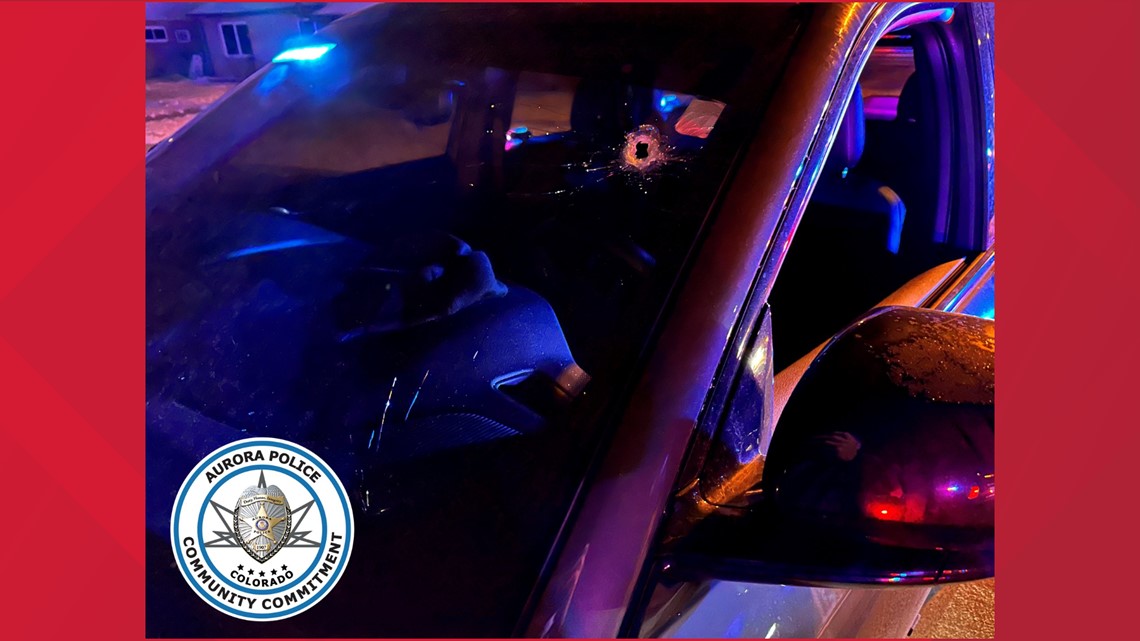 The Kia crashed in the area of East 10th Avenue and Lima Street and the occupants ran away. Two guns were recovered from the vehicle, Oates said.
Officers set up a perimeter and searched for the suspects. Police sent out an emergency alert notification to residents in the area, alerting them to shelter in place.
Police said around 10 p.m., they arrested a teen in an open field near Central High School. The teen was wanted on multiple warrants for motor vehicle theft and possession of a weapon, but he was not charged in connection with the incident Wednesday night, Oates said.
Police lifted the shelter in place around 6:20 a.m. They returned to the neighborhood in the daylight to do another search, but did not make any more arrests.
In total, six Aurora Police officers were placed on administrative leave per department policy: Five for firing their weapons and one for hitting the suspect vehicle with their vehicle.
All six officers placed on leave are in DART, which has a total of 16 members.
"So that's a pretty significant impact on our capacity to function," Oates said. "But I will tell you this, this was a traumatic event for the entire DART team. It's a traumatic event for the entire department. So the team is off today. We're letting the entire team decompress today. And they will be operating on a reduced capacity for some time."
One officer was taken to a hospital for treatment of possible injuries to the eye and hand, and has been released, Oates said.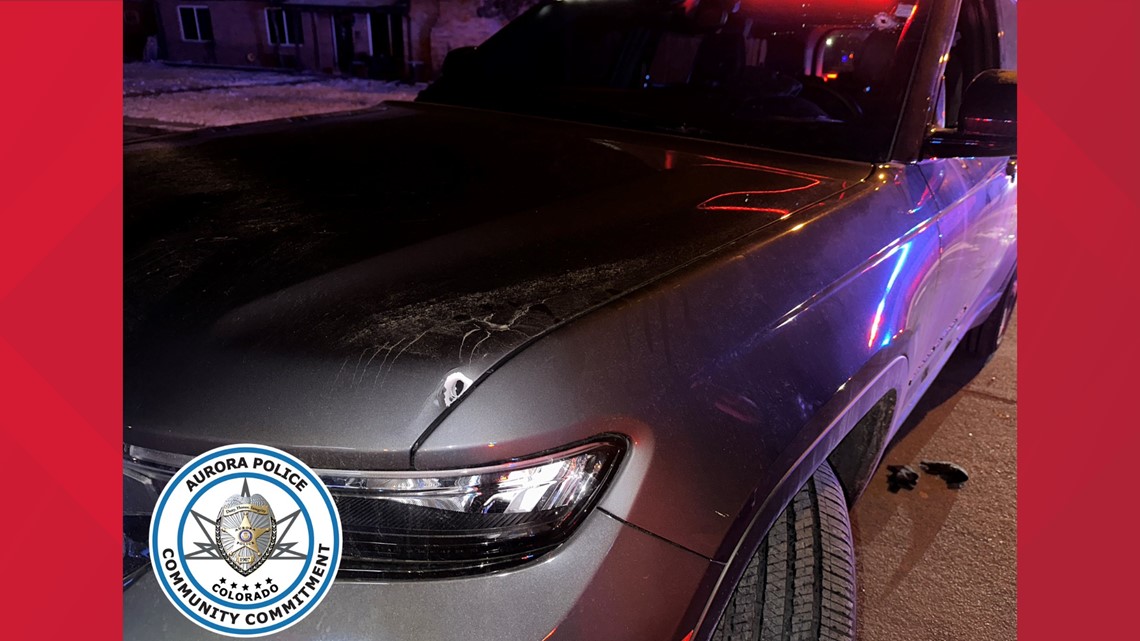 Oates also explained the strategy typically taken when stopping a stolen car.
"We want to avoid a pursuit, because this pursuit is incredibly dangerous. So our technique is to wait for an opportunity where the people who are driving the car put themselves in a place where we can block it in or they get out of the car to get gas or get a snack somewhere," Oates said. "And that's when we want to take them, is when they're not behind the wheel. So the team was following the car and trying to find a moment where that might work."
On Saturday, Aurora Police announced that the 16-year-old who was taken into custody on warrants had been arrested on seven charges of attempted murder of a peace officer and one charge of aggravated motor vehicle theft. His name is not being released because he is a juvenile.
A $10,000 reward is still being offered by Metro Denver Crime Stoppers and the Aurora Police Foundation Reward Fund for information that helps police catch additional suspects.
The investigation into the officers who fired shots is being handled by the 18th Judicial District Critical Incident Response Team.