DENVER — Two officers shot and killed a man who fired at them from a car on July 13 in west Denver, the Denver Police Department (DPD) said.
DPD Division Chief Ron Thomas said around 10:30 p.m., police were called to the area of West 7th Avenue and Federal Boulevard for reports of people with a weapon.
DPD's helicopter was launched and spotted the likely suspects as they got into a sedan, Thomas said.
The suspects drove from that area and were contacted by officers near 9th Avenue and Grove Street, according to police.
The suspects refused to stop and officers stayed back, using the helicopter to follow the suspect vehicle, DPD said.
The suspect vehicle stopped near 49th Avenue and Washington Street, and DPD's helicopter saw the suspects get out of the vehicle, Thomas said.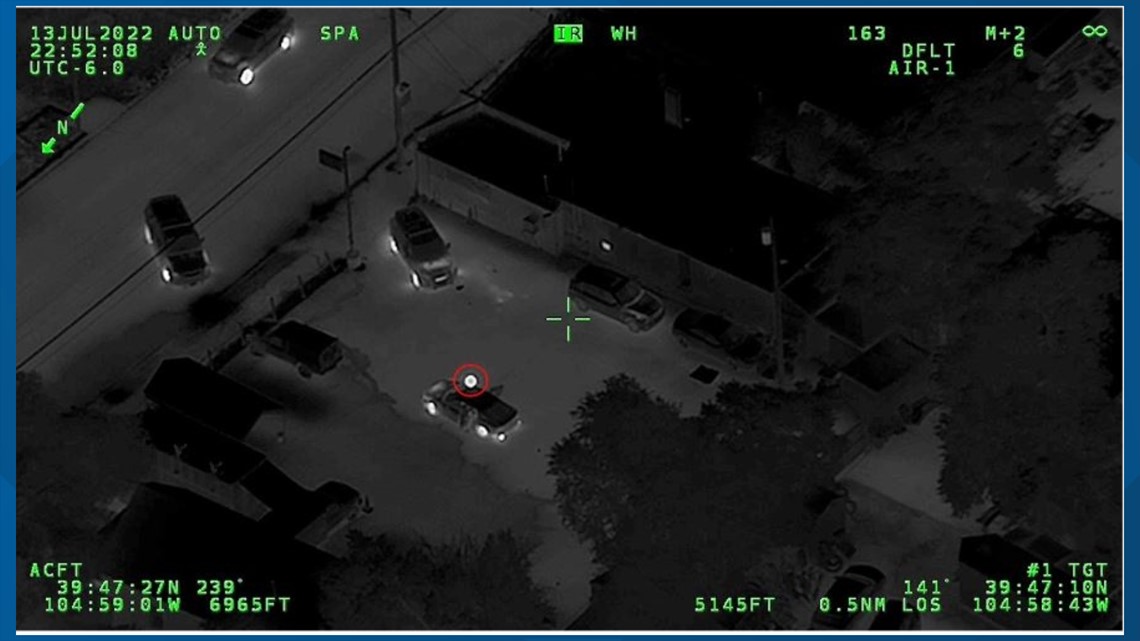 When officers confronted the suspects, a front seat passenger inside the car fired shots at the officers, police said. Officers returned fire.
That front seat passenger got out of the car and was seen running with a gun, DPD said. He took cover behind a dumpster and then came back into the view of officers and again displayed his weapon, DPD Lt. Matt Clark said.
The officers fired additional rounds at the suspect. In all, 31 rounds were fired by two officers, DPD said.
The suspect, identified as Michael Silletto, 26, was hit and later died from his injuries. No officers were injured.
Arthur Muteas, 25, was identified as the driver of the car. He was taken into custody on suspicion of felony eluding, DPD said.
Two other people were arrested on unrelated warrants, police said.