BOULDER, Colo — The manager of a Boulder Barnes & Noble store was stabbed in the abdomen Thursday afternoon after confronting a man who was suspected of stealing a package of gummy bears, an arrest affidavit says.
The victim, a 52-year-old man, suffered a wound that was about 1/2 to 3/4 of an inch in length. He was taken to the hospital for treatment and later released.
Police arrived and quickly arrested a suspect, identified as 42-year-old Scott Schwelling about 10 minutes later. He faces a charge of first-degree assault and is due in court Friday afternoon.
The victim told police that another employee told him that the Schwelling stole a bag of gummy bears and left out the front door. The victim and the other employee walked outside and the employee pointed out Schwelling as the suspect, an arrest affidavit says.
The victim said he caught up with Schwellling near another business and confronted him and told him not to return to the store, according to the affidavit.
At that point, the victim told police Schwelling began acting aggressively and got in his face, the affidavit says. He admitted that he pushed Schwelling away from him and after that Schwelling "quickly" approached him and stabbed him. He said that Schwelling tried to stab him a second time but the knife got caught in his belt buckle.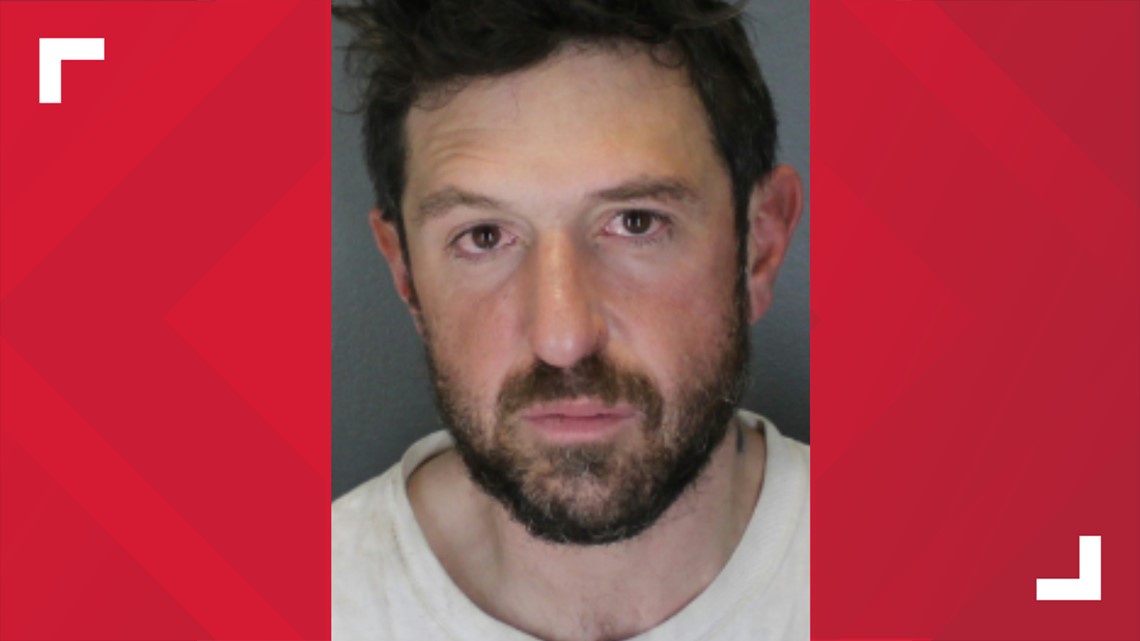 Schwelling was located at around 3:16 p.m. near a car dealership. A witness positively identified him as the person who stabbed the clerk, the affidavit says.
He was taken into custody for the assault and for an outstanding warrant for failure to appear related to a prior domestic violence case.
Anyone with any information about this crime can call Detective Byars at 303-441-1970 and reference case 23-00166.
9NEWS+ has multiple live daily shows including 9NEWS Mornings, Next with Kyle Clark and 9NEWS+ Daily, an original streaming program. 9NEWS+ is where you can watch live breaking news, weather updates, and press conferences. You can also replay recent newscasts and find videos on demand of our top stories, local politics, investigations and Colorado specific features.