DOUGLAS COUNTY, Colo. — A Douglas County judge on Friday said she hoped to prevent another school shooting from ever happening again when she sentenced the man responsible for the deadly shooting at STEM School Highlands Ranch to 1,282.5 years on top of the mandatory life sentence for his first-degree murder conviction.
"I obviously disagree that imposing a sentence that may seem academic is a waste of time," Judge Theresa Slade said. "I hope that it accomplishes the goal of the legislature, and my intentions today, which is to make sure this never happens again."
Slade handed down that sentence for Devon Erickson after hours of testimony from teachers, survivors, and family members who detailed the long-lasting impacts the May 7, 2019, shooting has had on them.
"I have been here for every proceeding in this courtroom and looking at this demonic killer and he shows no remorse," said Maria Castillo, whose son Kendrick was fatally shot at the school. "He deserves no mercy. So today, your honor, I ask you for the maximum sentence for this evil killer."
Watch her full testimony below:
Maria Castillo was the last of 19 people to give statements during the hours-long sentencing hearing Friday afternoon. Many of them spoke about ongoing nightmares, lack of sleep and fear of typically mundane noises such as doors slamming or fireworks going off.
"I have become afraid of my students," said Lauren Harper, who was the teacher in the classroom where the shooting occurred. "I set up my classroom with escape routes."
Harper, who gave a long cold stare at Erickson when she entered the courtroom, went on to say that she can longer teach high school students and instead teaches younger students.
"I am afraid of the older ones," she said.
The sentencing hearing for Erickson, who was 18 at the time of the shooting, got underway at 1:30 p.m. Friday and lasted until after 6 p.m.
When issuing her sentence, the judge also noted that Friday was the first time she had ever seen emotion from Erickson and that the emotion was only shown when his own family spoke.
The shooter's family testifies at his sentencing:
He showed very little emotion when students testified about not knowing whether they were going to live or die that day, or when a mother said she waited an agonizing five hours before learning that her son had survived, or when a fellow student detailed his injuries.
"I know what it's like to be thrown into complete chaos in seconds," Joshua Jones said. "I know what it's like to not know where your friends, siblings, people that you love are for hours at a time. I know what it's like to call your mom and not know if you're going to die or not."
After a short pause to wipe away tears, Jones continued.
"I know what it's like to get phantom pains in your leg because that is where you were shot twice by someone you thought you knew," he said.
Allison Thompson, who said Kendrick was her best friend, told the court how her future has been altered without Kendrick. She said that when she went away to Air Force Academy training in the summer of 2019, she wrote letters to Kendrick's parents instead of Kendrick. She said Kendrick was supposed to be at her graduation in 2023 and one day she hoped Kendrick would meet her children. Now, none of that will happen.
"When I have kids, how will I be able to send them to school without the fear that someone is going to hurt them?" Thompson asked. "What if my kids don't have a Kendrick in their class? What if my kids are the Kendrick for their class and they save their friends but I lose my son or daughter?"
Watch the full sentencing hearing below:
Erickson, the older of the two suspects who carried out the May 7, 2019 attack at the Highlands Ranch school, was convicted in mid-June following a trial that lasted several weeks. He was formally sentenced Friday.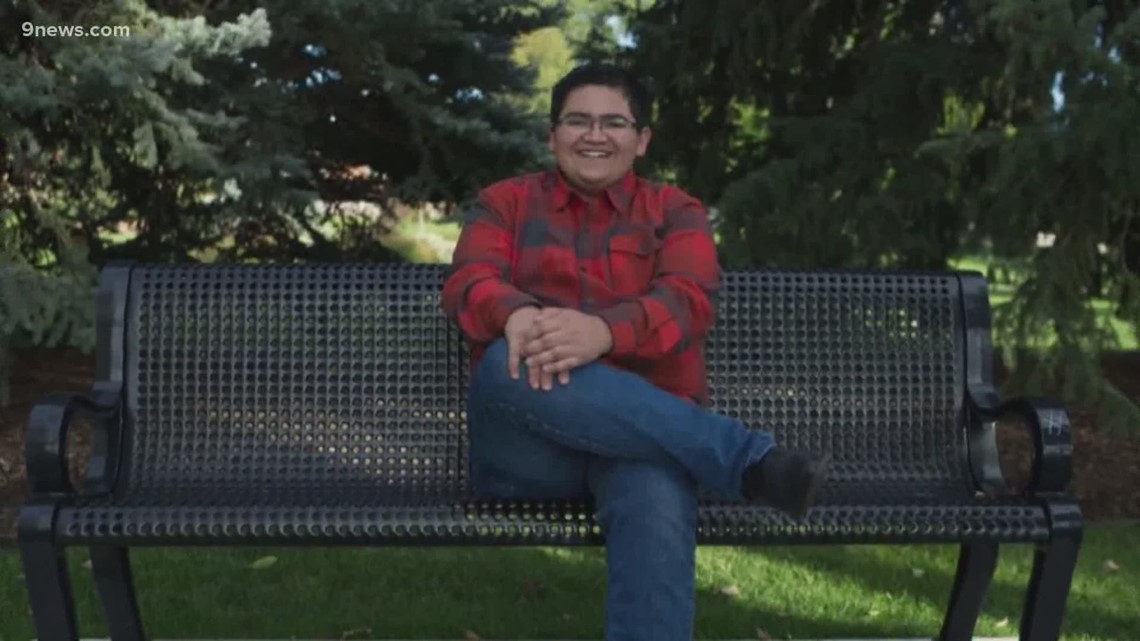 At the trial, multiple students testified that Castillo was the first person to lunge at Erickson when he entered their classroom with a gun.
According to court testimony, Erickson pulled the trigger four times, and one of the bullets struck and killed Castillo as he lunged at him. Other students were also shot as they tried to subdue the gunman.
Attorneys for Erickson argued he was coerced and manipulated by his co-defendant into carrying out the attack, something the jury ultimately didn't buy when they convicted him on all 46 counts, including:
Two counts of first-degree murder
One count of conspiracy to commit first-degree murder
31 counts of attempted first-degree murder
For the first time Friday, Erickson's family spoke, and at the hearing, they apologized to the victims.
"I just want to first apologize, and I am so sorry, very sorry, to Mr. and Mrs. Castillo for the loss of their son Kendrick," Stephanie Erickson said through tears. "I am a parent and I cannot begin to imagine the pain of losing a child. I know you both have holes in your hearts that will never ever, ever be filled."
She also said their family has been praying for them and everyone else since the beginning.
Erickson's sister, grandfather, and father also spoke at the hearing. His dad said around the time of the shooting that Devon's mom had health issues and they weren't able to give their son as much attention. It was also around that time, his father said, he met Alec McKinney.
"Before May 7, I was a very proud father of him," Jim Erickson said. "To us, Devon did not lead the life of a future school shooter. What happened that day is still unbelievable to me."
Kendrick's father, John Castillo, left the courtroom during their testimony but did hear some of what they had to say.
"I'll be quite honest, I feel that they were canned responses," he said afterward. "I didn't feel they were genuine."
McKinney, who was 16 at the time of the shooting, pleaded guilty in February of last year to the following charges:
First-degree murder for the death of Kendrick Castillo
Conspiracy to commit first-degree murder after deliberation
Six counts of attempted murder after deliberation
Attempted murder extreme indifference
Second-degree assault
Conspiracy to commit arson
Conspiracy to commit burglary
Conspiracy to commit criminal mischief
Possession of a weapon on school grounds
Possession of a handgun by a juvenile
Two crime-of-violence sentence enhancers
McKinney took the stand for the prosecution in Erickson's trial and detailed the attack. He was sentenced to life in prison, but will be eligible for parole after 40 years due to his age at the time of the crime.
MORE WAYS TO GET 9NEWS
HOW TO ADD THE 9NEWS APP TO YOUR STREAMING DEVICE
ROKU: add the channel from the ROKU store or by searching for KUSA.
For both Apple TV and Fire TV, search for "9news" to find the free app to add to your account. Another option for Fire TV is to have the app delivered directly to your Fire TV through Amazon.