MONTROSE, Colo. — When the FBI called, Debbie Shultz knew something was wrong.
But what went wrong began months earlier — just hours after she watched her best friend Lora Johnson die of cancer in her home on Colorado's Western Slope.
"I held her hands and told her it was OK to let go, that she was safe," Shultz said. "But she wasn't safe."
Shultz turned Johnson's remains over to a Montrose funeral home for cremation and later collected the ashes. But the FBI told her that's not what actually happened.
Agents told her instead of cremating Johnson's body, the funeral home sold her best friend's remains before she had even arrived to make funeral arrangements.
Johnson wasn't the only one.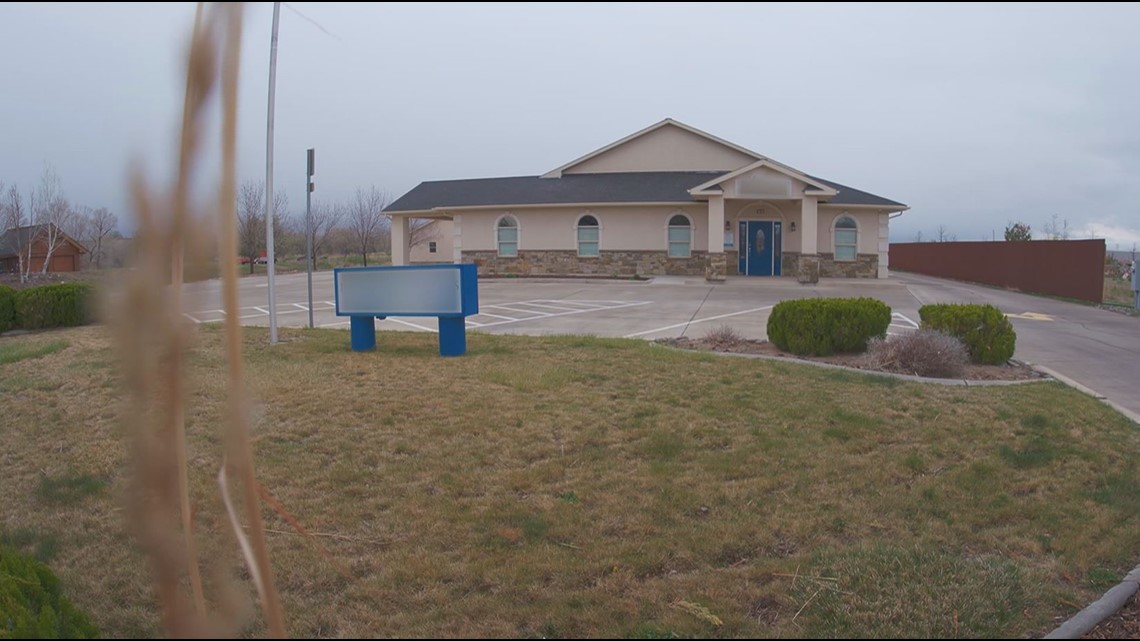 The FBI identified hundreds of bodies sold illegally – some as entire bodies, others in parts. Most of the families that were victimized will never have their loved ones' real remains returned.
"It feels like someone murdered my dead husband," said Danielle McCarthy, whose late husband David's body parts were also sold by Sunset Mesa. "That's the only way I can describe it."
The two women who perpetrated the scheme are serving time in federal prison after pleading guilty to mail fraud – because what they did is so unimaginable, there is no crime against it.
'Who am I going to talk to now?'
Shultz and Johnson talked so much that they never shut up.
"We didn't really go to movies or concerts because we wanted to talk, and you can't do that at a concert," Shultz said.
The pair of best friends couldn't be more different. Shultz is a tall, self-described tomboy who worked as a firefighter near her home about 45 minutes outside of Montrose.
Johnson, by contrast, was a "girly girl." A beaming photo that Schlutz said was "her favorite" shows lipstick framing Johnson's smile. She made jewelry and sold her creations at craft shows.
"We were very different from each other," Shultz said. "Sometimes I think that makes people have friction, but sometimes I think it makes people grow."
True to her free spirit, Johnson refused radiation treatment for her bladder cancer in favor of natural or homeopathic remedies. "She was somewhat of a procrastinator, for sure," Shultz said. "And you can't do that with cancer."
Their constant friendship fell silent late one night in June 2017.
"And I said, 'Who am I going to talk to now?'" Shultz said. "I didn't want to say that when she was dying."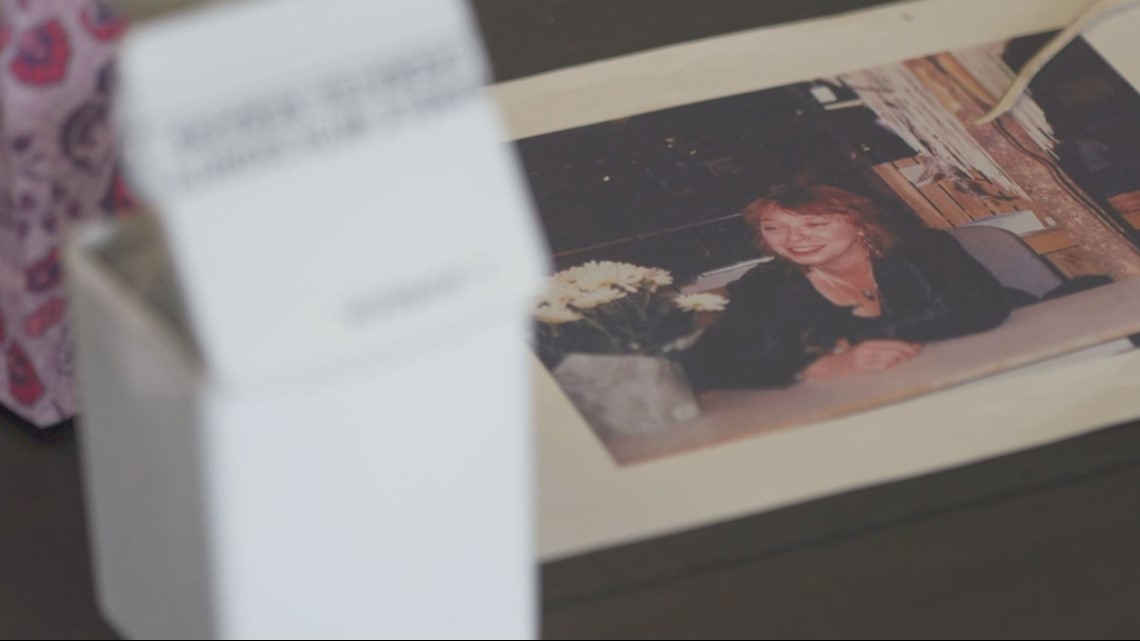 Danielle McCarthy didn't get a chance to say goodbye to her husband of 25 years.
David McCarthy Jr. died in his sleep of a massive heart attack. "A classic widow-maker," Danielle said.
He had suffered declining health for years after his medical discharge from the Army, she said. After his death, Danielle said she fought for and received gold star spouse status, tying his death to his time in the military.
"I call him a jack of all trades and a master of most," she joked. "Upon his death, I lost my plumber, my electrician, my car mechanic and my banker."
But most, Danielle said she misses David's humor. "That piece – and I think every wife would agree – where you're totally pissed off at your husband, but he can still make you laugh. That's the piece that made me fall in love with him."
Their love blossomed in high school, and together they had four sons, including one who followed his dad into the service.
When he died, Danielle McCarthy said her whole life turned upside down. "Everything I knew about the world was no longer true."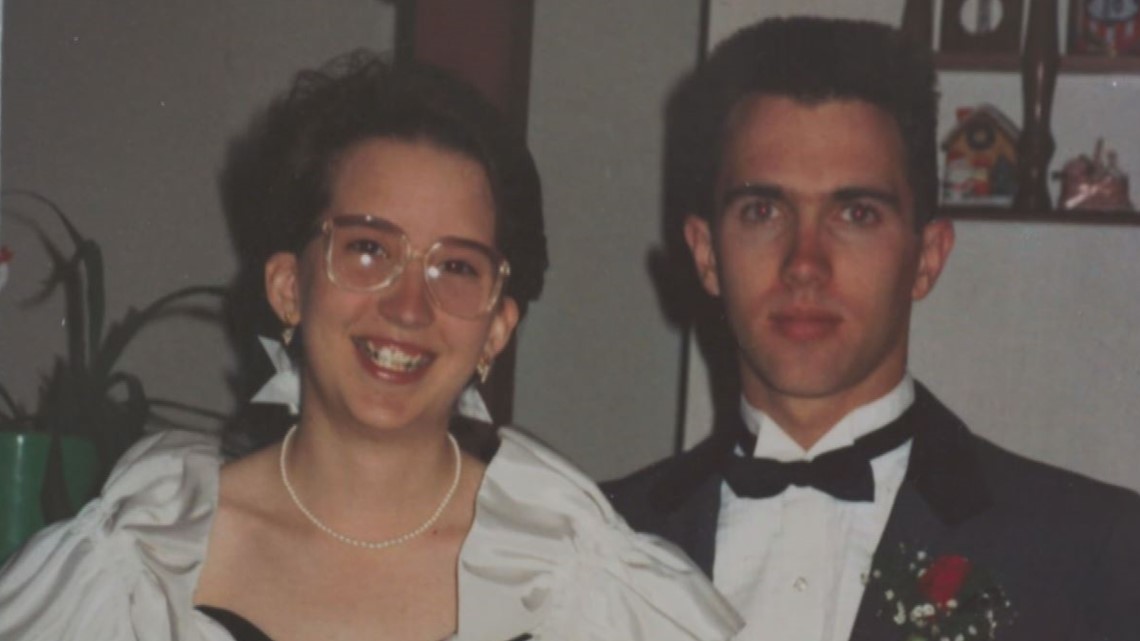 'What do you say to that?'
Both McCarthy and Shultz trusted their loved ones' remains to Sunset Mesa, which boasted it was the "number one funeral home in town."
Both paid for cremation services, which McCarthy remembers costing nearly $1,000. Both collected ashes from Sunset Mesa owner Megan Hess and her mom Shirley Koch.
But neither knew about Sunset Mesa's side business.
A federal plea agreement said Hess and Koch also operated a company called Donor Services – a body broker.
Body brokers, the government explains, are for-profit companies that harvest human remains – both whole bodies and body parts – and sell them.
Some bodies and parts go through training programs for students who use them for practice. Some are used for scientific research or display, while others go to medical companies for procedures like bone grafts, dental implants and knee replacements.
Sometimes the bodies are donated "to science," but Hess and Koch didn't get authorization for the bodies they sold. In their plea agreement, they admit to stealing and selling the remains of hundreds of victims.
"The biggest thing I remember from that phone call is the FBI asking me if I was able to get David's body parts back would [I] like them back," McCarthy said. "What do you say to that?"
The FBI took the ashes Sunset Mesa gave her and the ones Shultz received to labs for testing. They found the dust was consistent with animal bone but couldn't identify whether it was all human.
"Just kind of saying to myself what the f--k, what the f--k," McCarthy said. "This can't be real. This honestly can't be real."
Shultz knows the ashes she received are not her best friend.
"I said 'Are you sure it's not Lora?' And he said 'I'm positive that it's not Lora,'" Schultz recalled the FBI agent saying. "He said her entire body was sold. That is not Lora."
"I was blank," Schultz said. "I was flabbergasted by this."
'Horrific and morbid'
"The defendants' conduct was horrific and morbid and driven by greed," said U.S. Attorney Cole Finegan in a prepared statement after the sentencing. "We hope these prison sentences will bring the victim's family members some amount of peace as they move forward in the grieving process."
McCarthy now has two sets of cremated remains: one are the fake ashes Sunset Mesa gave her, the other are the real remains of her husband. The FBI was able to recover almost all of him.
She waited years for the FBI to release him from evidence.
"I still can't explain how grateful I am that he's home," McCarthy said. "He's no longer fighting the good fight. He's done his piece to bring evil back to justice again."
Shultz' friend Lora will never come home – the company that bought her remains from Sunset Mesa lost her, Shultz said.
"This is traumatic," she said. "This has been a very traumatic thing."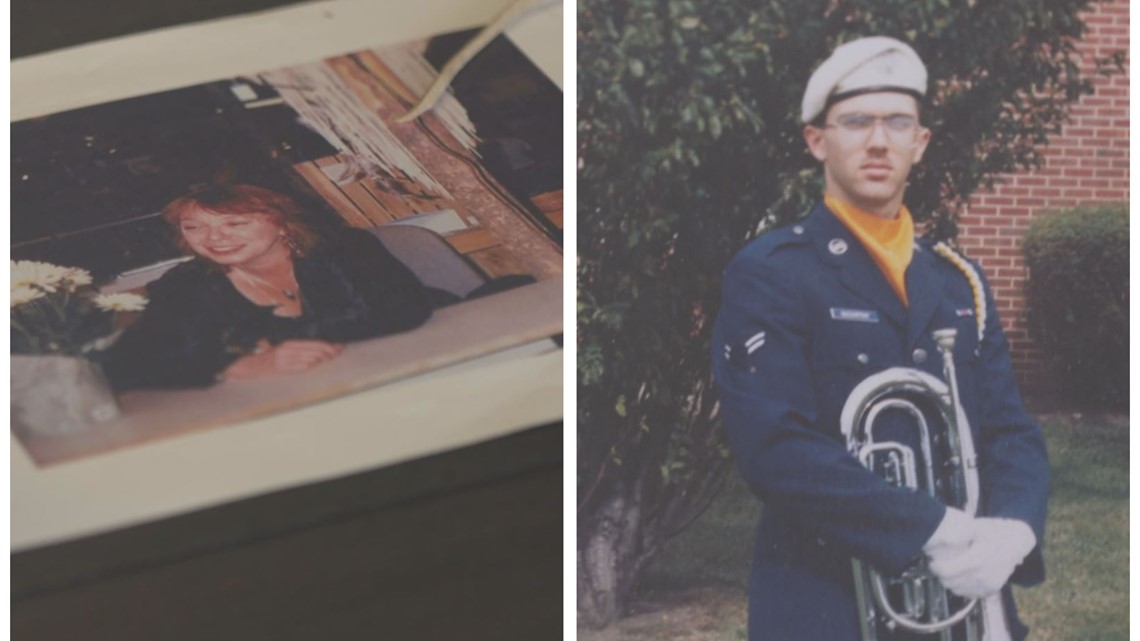 9NEWS+ has multiple live daily shows including 9NEWS Mornings, Next with Kyle Clark and 9NEWS+ Daily, an original streaming program. 9NEWS+ is where you can watch live breaking news, weather updates, and press conferences. You can also replay recent newscasts and find videos on demand of our top stories, local politics, investigations and Colorado specific features.