JEFFERSON COUNTY, Colorado — The semi truck driver who Lakewood police said caused a fiery crash that killed four people is due in court Saturday morning for an advisement hearing.
Rogel Lazaro Aguilera-Mederos, 23, of Houston, Texas, was arrested on four counts of vehicular homicide related to Thursday afternoon's crash in the eastbound lanes of Interstate 70 that involved 28 vehicles.
"Those charges are stemming from interviews and evidence that was gathered overnight," said Lakewood Police Department Agent Ty Countryman.
Aguilera-Mederos was booked into the Jefferson County jail Friday morning after being medically cleared. He was among the people injured in the crash.
Aguilera-Mederos is from Cuba and is in the U.S. with a green card, 9Wants to Know learned.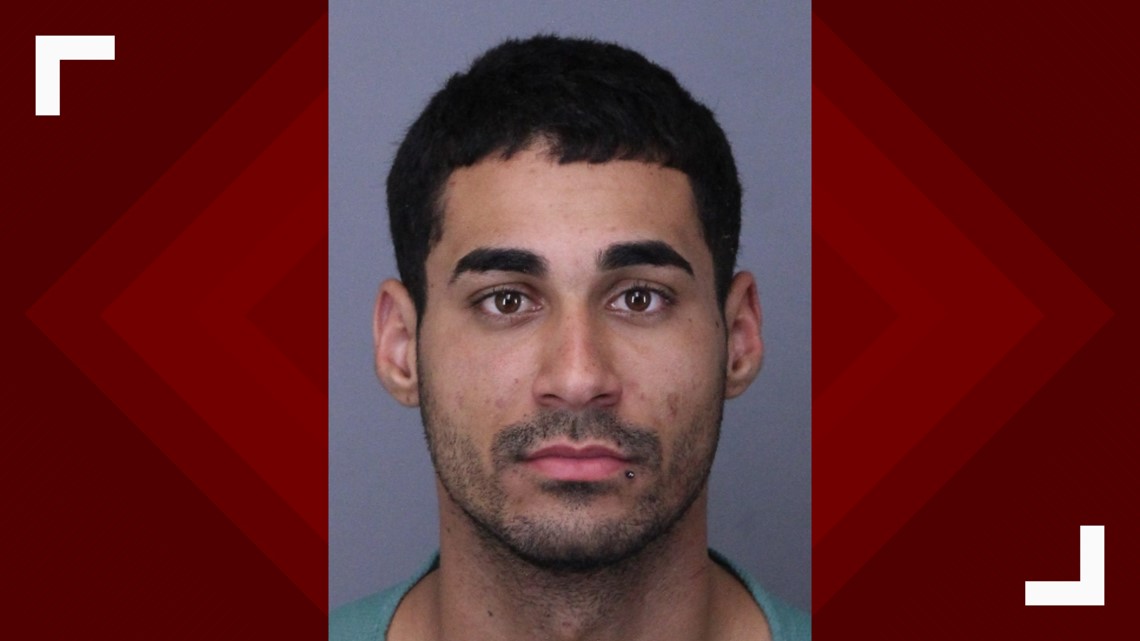 "The proximate cause of the crash is on the driver of the semi," Countryman said. "I can't go into the facts. It's evidence and we're still building that. I will just say we feel at this time that we have enough probable cause to charge the vehicular homicide."
Countryman said they did not believe that alcohol or drugs played a role in the crash.
"He [ Aguilera-Mederos] loses control of the vehicle coming down I-70," said Countryman. "He can't stop, doesn't stop, and he ends up colliding with several cars, and, as a result of that, the fire ensues, and we have what everybody saw from the videos."
Aguilera-Mederos is not facing vehicular manslaughter charges because that kind of specific charge doesn't exist in Colorado's lawbook.
Colorado has both a general manslaughter charge and a vehicular homicide charge, which 9NEWS legal expert Scott Robinson said can include "recklessly causing the death of another through your driving."
Robinson said in cases like this, the more specific charge of vehicular homicide is generally used.
Four people were killed in the fiery crash, which police said on Friday involved a total of 28 vehicles — 24 passenger vehicles and four semi-trucks.
Due to the nature of the crash, the four victims have not yet been identified.
"We got to get a count of cars to people and then we can kind of go from there as far as unaccountable and who the drivers were," Countryman said.
Six civilians were transported to the hospital from the scene. A spokesperson for St. Anthony Hospital said they saw a total of 10 patients with injuries related to the crash. One woman is still in the hospital, in good condition, the spokesperson said.
One West Metro firefighter also suffered minor injuries when he was hit by debris, according to the department. It may have been from a tire that exploded.