The coroner for Adams and Broomfield counties has identified the three victims shot and killed when a man opened fire inside a Walmart in Thornton on Wednesday night.
Pamela Marques, 52, of Denver, Carlos Moreno, 66, of Thornton, and Victor Vasquez, 26, of Denver were killed in the shooting.
The suspect, Scott Ostrem, 47, is accused of walking into the Grant Street Walmart "nonchalantly" and opening fire with a handgun on a group of people near the cash registers, according to a spokesperson for the Thornton Police Department.
Ostrem was arrested Thursday morning in the area of 72nd Avenue and Federal Boulevard during what police say was a "high-risk" traffic stop. A SWAT team used a flash bang as distraction before making the arrest, Officer Victor Avila said during a press conference Thursday morning.
#thorntonwalmartshooting Arrested: Scott Ostrem, 47, police requesting any video footage associated with the incident, call 720-977-5069 pic.twitter.com/ZCYYuEPt91

— Thornton Police Dept (@ThorntonPolice) November 2, 2017
Before that, officers executed a search warrant of Ostrem's home in the 7100 block of Samuel Drive, but he wasn't home at the time.
Avila described the aftermath of the shooting as "mass chaos," as hundreds of people ran out of the store.
"If and when the surveillance is available, you'll see that there were people running everywhere," Avila said. "That's truly what took the longest amount of time. Just to be able to decipher what exactly we had."
Once officers were able to get inside, they sifted through surveillance video to get a name and description of the suspect.
There's no known motive for the shooting at this time.
Ostrem has recent addresses in Denver and the north Denver area. He filed for bankruptcy in 2015, was charged with resisting arrest in 1999, was sued by a family member in 2011, and was charged with driving under the influence in 2013.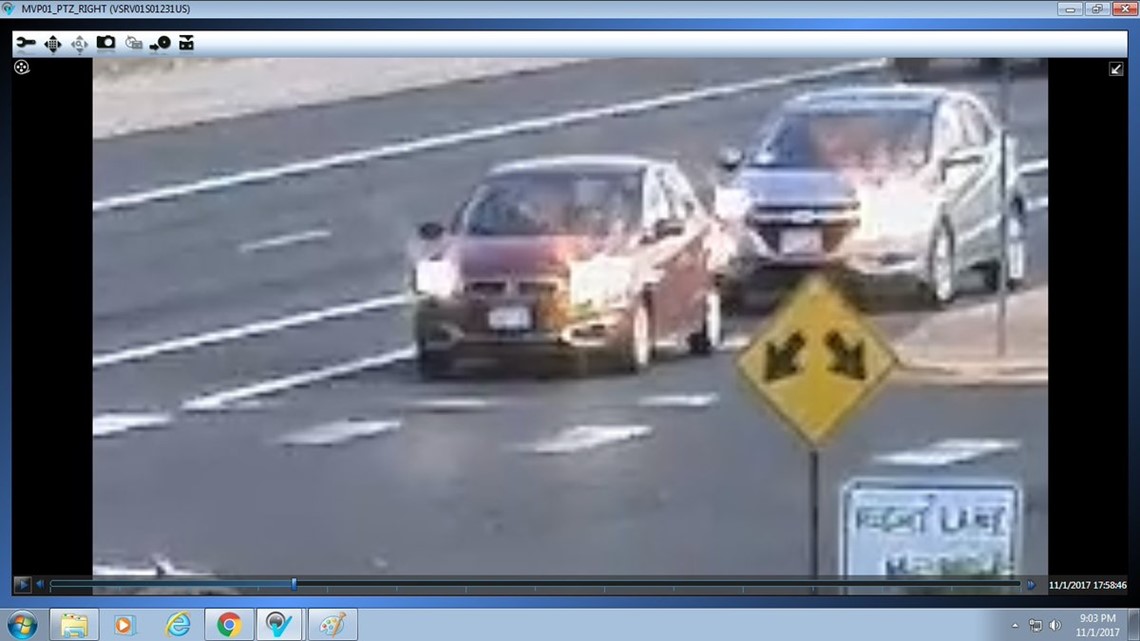 The shooting was reported to dispatch at 6:10 p.m. Wednesday, according to Thornton Police.
Thornton police said two men were killed and a woman was taken to a nearby hospital where she later died. The three who were killed were the only ones shot.
Investigators say they have no idea why Ostrem allegedly opened fire, but they did say the shooting is not known to be an act of terrorism. However, a Thornton PD spokesperson did refer to the shooting as a heinous act.
Anyone who knows anything about the shooting should contact police at 720-977-5069.
UPDATE: Walmart homicide suspect Scott Ostrem has been taken into custody pic.twitter.com/q9EPq5f4ZH

— Thornton Police Dept (@ThorntonPolice) November 2, 2017
Forty-eight witnesses were taken from the Walmart to a nearby police building before they were released, according to RTD.
A limited lockdown at North Suburban Medical Center was lifted a few hours after the shooting was reported, according to a director at HealthONE.
The 5-hour delay to say the suspect in the shooting was armed and dangerous -- and still on the run -- was reportedly due to investigators working to gather information on who that person was, according to Thornton Police.
Police set up a large perimeter outside the Walmart store Wednesday night, and FBI, ATF agents and Aurora SWAT all responded to the scene to assist local officers.
One local resident, Aaron Stephens, spoke to 9NEWS multiple times. He said he was at the self-checkout line when he heard a loud pop.
"At first I thought it was a firecracker," he said, "but it sounded more - it was louder... I was like, what the heck's going on? Then I heard two more shots and I freaked out and hit the ground."
Stephens said he was worried about stray bullets flying around the store. But then he heard a couple more shots and panicked.
"Employees were screaming," he said. "Customers were running like crazy. And I went out with everybody else."
He said he panicked, too.
"I didn't want to die," he said. "Here's Las Vegas happening in Colorado - at that moment all I could think about was my life."
A local mother ran up to 9NEWS' Steve Staeger crying and holding her cell phone. Her son was in the store when the shooting happened and told her he heard multiple gunshots ring out inside.
One father, whose daughter was in the store at the time of the shooting, says he just wants to find her.
"I was going to stop by her house," said Loyd Diggs to 9NEWS. "She said she was going to shop at Walmart - haven't heard from her."
He said it scared him - especially with all the violence in the world right now.
"We never go to this [Walmart]," he added.
Family members are being told to go to the Thornton Police Department to reunite with everyone who was in the store at the time of the shooting.
A professional photographer who happened to be at the Walmart shortly after the shooting reached out to 9NEWS and gave us permission to publish his photos. All images are courtesy Keal Vigil:
PHOTOS: Scene of shooting at Thornton Walmart
A Walmart employee spoke to 9NEWS about being in the store as the gunshots rang out:
Witnesses captured this scene outside the Walmart during the chaos shortly after the shooting:
One woman was picked up along the highway after fleeing the store:
If you would like to talk to someone about the shooting, Colorado Crisis Services is available 24/7. The number is 1-844-493-8255.