DENVER — A truck and trailer containing two show pigs that was stolen from a family in Denver for the National Western Stock Show have been recovered safely.
The Denver Police Department (DPD) shared the update in a tweet Tuesday morning but did not say where they were found.
Denver Police was investigating the theft and said in an update that the truck and pigs were recovered. No arrests have been made, DPD said.
Miles Lee, who turned 19 Sunday, was here to compete in the Junior Market Swine Division Monday, in what would be his last year of eligibility before he ages out of the competition.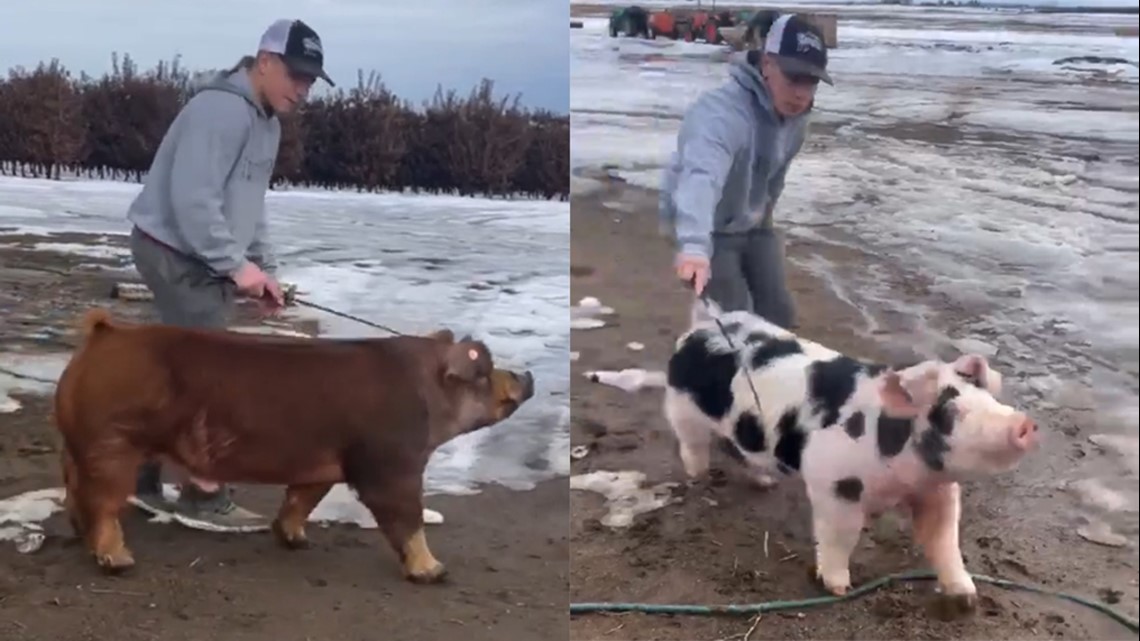 The Lee family made the 24-hour drive from Washington to Denver, arriving a day early to let the pigs get settled and relaxed. Saturday, they checked in to the Comfort Inn and Suites on Tower Road and parked their truck and trailer in front of the hotel.
Sunday morning, they came out to feed the pigs, only to discover the whole thing was gone -- the truck, the trailer, the pigs and a generator to keep them warm.
The family was concerned not just for their possessions, but also for the well-being of the pigs, a spot barrow and a brown barrow.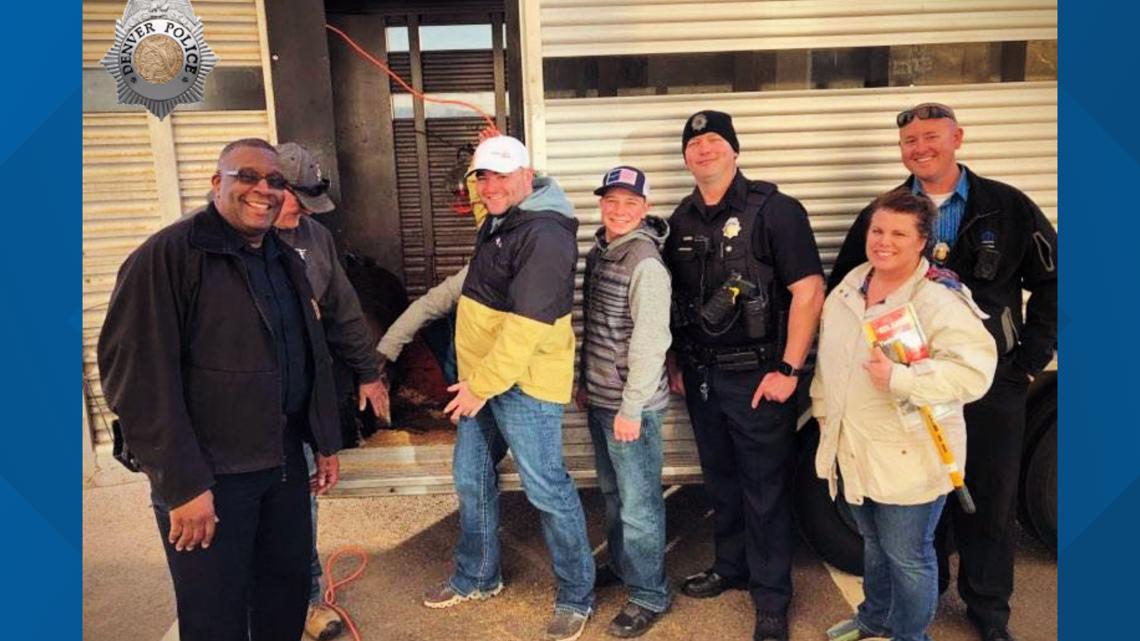 "Our boys put in a lot of hard work and they spend a lot of hours with their animals, and you really create a bond with those animals," mom Tanya Lee said. "And in order to be able to show competitively at this level of the National Western Stock Show, you have to really create a bond with those animals, and those animals depend upon you a lot. And you depend upon them."
The truck was stolen sometime between 8 p.m. Saturday and 8 a.m. Sunday. The family said they've filed a police report and made a claim with their insurance.
"We travel all across the country showing pigs," oldest son Blaine Lee said. "We've been to Arizona. We've been to Iowa, California. Everywhere. This is a hobby for us. It's pretty much a livelihood for us. All the other people that are here for the stock show, showing livestock, they can agree to that. It's a livelihood."
Anyone with information is asked to call the police non-emergency number at 720-913-2000, or call Crime Stoppers at 720-913-7867 or visit metrodenvercrimestoppers.com. Tipsters can remain anonymous and may be eligible for a reward of up to $2,000.