DENVER — A Denver District Court judge found probable cause on Friday for two teen suspects to go to trial in a Green Valley Ranch house fire that killed five members of a Senegalese family in August 2020.
Prosecutors laid out evidence at the preliminary hearing for Kevin Bui and Gavin Seymour, who were arrested on Jan. 27 of this year in connection with the fire. After the eight-hour hearing, Judge Martin Egelhoff found probable cause on all counts and denied bail to the two defendants.
Testimony during the hearing revealed that one of the teens admitted to Denver Police said that he "planned and executed the homicide" but ultimately targeted the wrong house.
Bui and Seymour were both 16 at the time of the fire that Denver Police (DPD) determined was intentionally set at the home located at 5312 North Truckee Street just after 2:30 a.m. Aug. 5, 2020.
They are charged as adults, while a third suspect, who was 15 at time, is charged in juvenile court.
Denver Police Detective Neil Baker was lead detective on the case and testified first at the hearing Friday morning.
According to his testimony, in July 2020, the month prior to the fire, Bui was robbed while attempting to purchase a gun from someone. During that robbery, his phone, shoes and other items were taken, according to Baker's testimony.
Bui used an application on his iPad to track his stolen phone, which pinged back to 5312 Truckee St. and at that time, he made a plan to go there to get his stuff back, Baker testified.
In the days before the fire, Bui sent a message to Seymour through SnapChat that says, "# possibly ruin our futures and burn his house down," according to testimony.
Around the same time, Bui sent a screenshot from his Find My iPhone app to his sister and messaged, "They gonna get theirs like I got mine, I swear," according to testimony from Special Agent Mark Sonnendecker with the Bureau of Alcohol, Tobacco, Firearms and Explosives.
Under defense cross-examination, Baker testified that Bui and Seymour told police during interviews that they didn't have a specific plan in mind when they went to the house and intended to "wing it." Seymour told police that the original plan was to throw rocks at windows, Baker said.
But the only item they brought with them in their vehicle was a gas can, which they filled at a gas station in Lakewood about 90 minutes before the fire started, according to testimony. The suspects quietly entered the house by the back door to spread the gas before lighting the fire, Baker said.
Video surveillance from a neighboring house showed three individuals in hoodies and masks arriving at the house at 2:26 a.m. and running from the home at 2:38 a.m., Baker said.
The home was fully engulfed in flames two minutes later, at 2:40 a.m., Baker testified.
Once the fire was set, five family members were trapped inside and died, DPD said. They included 29-year-old Djibril Diol and 23-year-old Adja Diol, as well as their 2-year-old daughter Khadija. Djibril's sister Hassan Diol, 25, and her infant daughter, Hawa Baye, also lost their lives.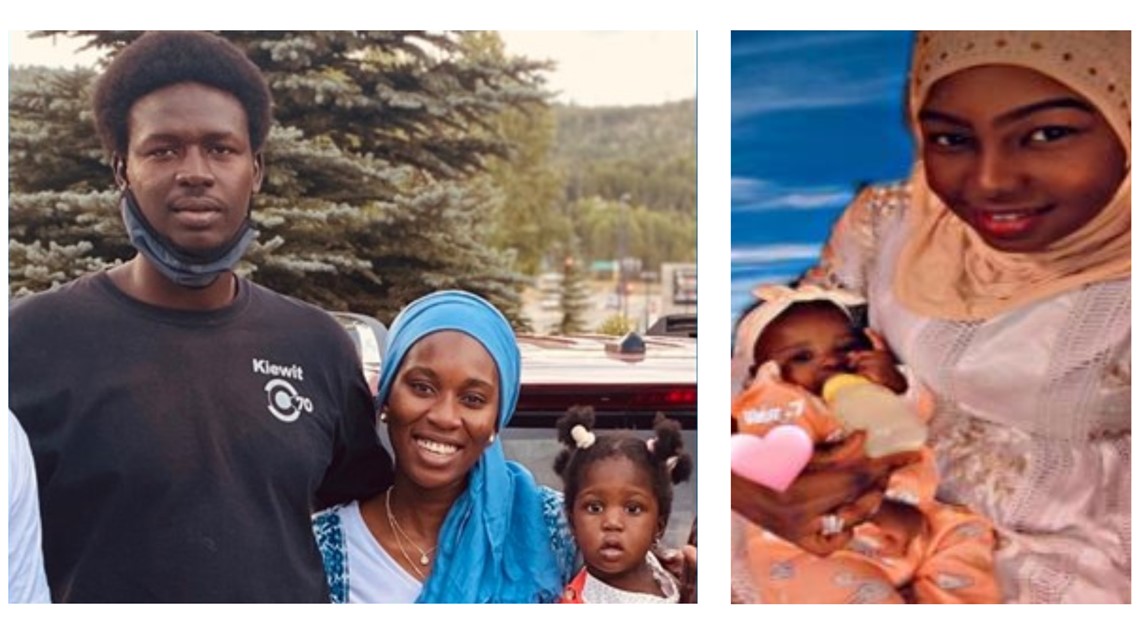 Two adults and a child escaped by jumping out a window, according to police.
On the day of the arrest, Bui spoke with police and, according to Baker's testimony, admitted to setting fire to the house, researching the address and planning to go there. He also admitted to purchasing masks, which were bought at a Party City in the Belmar area hours before the fire, according to Baker.
The fire was covered widely on the news, and it was that coverage that led the suspects to discover that they had targeted the wrong home, Baker said.
According to his testimony, the suspects didn't research who lived at the home but only the address.
Under defense questioning, Baker testified that in police interviews, the suspects said they felt terrible about what happened and they never intended to hurt or kill anyone.
He also said police utilized a search warrant and asked Google to provide information about anyone who had searched for that specific address. That search warrant led police to hone in on the three suspects, which investigators noted lived in the Green Mountain area and were friends on social media, Baker said.
Bui and Seymour are both charged with 60 felony counts including first-degree murder, attempted murder, first-degree and second-degree assault, first and fourth-degree arson, first and second-degree burglary, conspiracy charges, and other sentencing enhancers.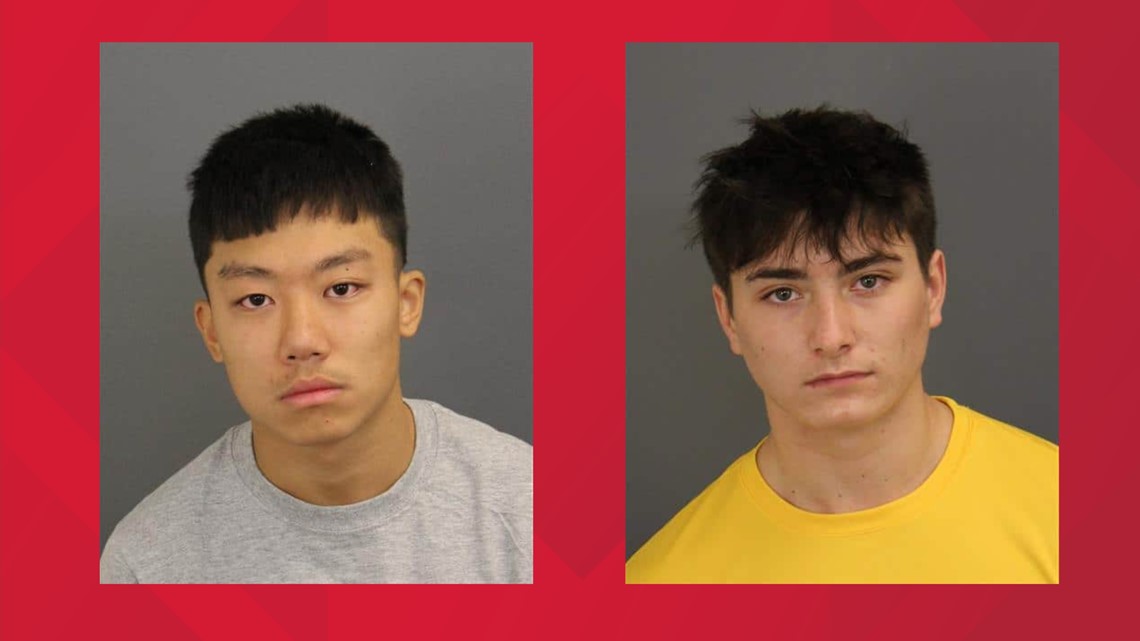 The third suspect's case could be moved to Denver District Court as well, according to prosecutors.
The 15-year old defendant is charged with 47 counts including first-degree murder, attempted murder, first-degree and second-degree assault, first and fourth-degree arson, first and second-degree burglary, conspiracy charges and a sentence enhancer of aggravated juvenile offender.
DPD has said the fire that killed the Senegalese immigrants was not a bias-motivated crime.
>9NEWS's Matt Jablow was at Friday's court proceedings. Anyone who would like to share info with Matt can email him at matt.jablow@9news.com.