DENVER — A reward of up to $40,000 is now being offered for information about a fire that was intentionally set last month in Denver and resulted in the deaths of five family members, including two small children.
"When this tragedy happened, the father of the Diol family had only two wishes. One of them was to bury the family back home," said family spokesperson Papa Dia. "It has been done. The second wish was the people that did this evil act will be brought to justice. And that is what brought us here this afternoon for the second time to plead for everyone's help."
The Aug. 5 fire killed 29-year-old Djibril Diol and 23-year-old Adja Diol, as well as their 2-year-old daughter Khadija. Djibril's sister Hassan Diol, 25, and her infant daughter, Hawa Baye, also lost their lives in the blaze, which was set in the 5300 block of North Truckee Street at around 2:30 a.m.
"In our community, the safest place you can be and be safe is your home," Dia said. "This family was home in the middle of the night and their life was taken away."
The Denver Police Department (DPD) and Metro Denver Crime Stoppers made the reward announcement during a news conference Wednesday afternoon where they also pleaded with the public for tips.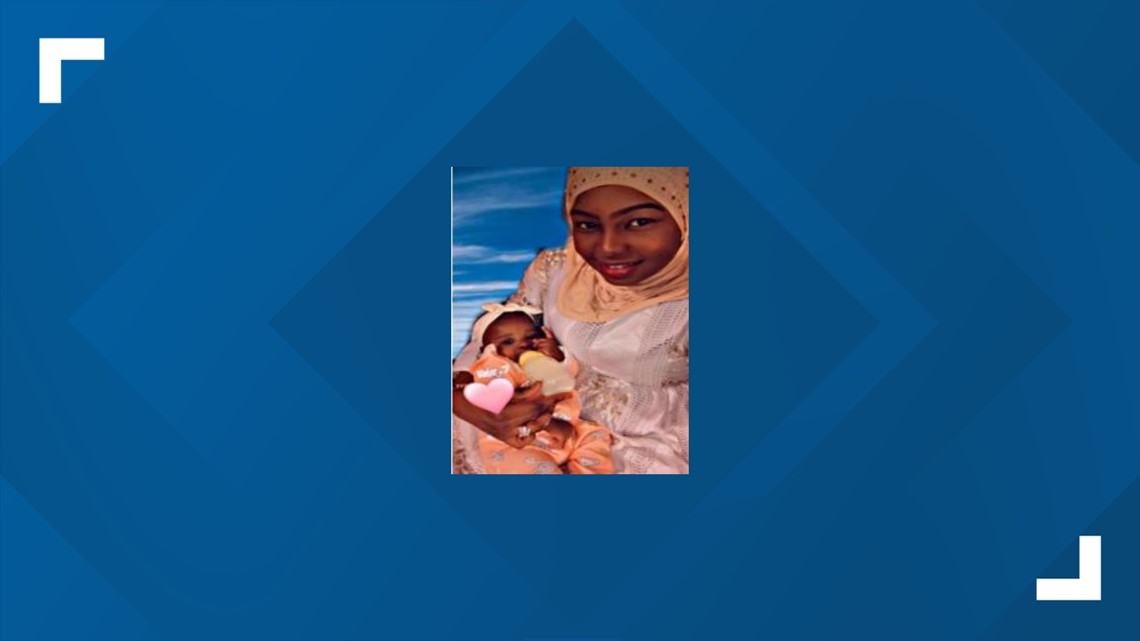 As of Wednesday morning, the reward was already $14,000. A spokesperson from Crime Stoppers said they've had people living in other states donate to the reward fund after learning about the tragedy. Those donations and the fact the crime involves the deaths of five people prompted the organization to up the reward to one of the largest ever offered.
So far, they said they've received about four dozen tips through Crime Stoppers and are hopeful the reward increase will generate even more leads.
Earlier, DPD released photos of three suspects who were seen in a photo wearing hoodies and full-face masks. Police said they fled the area in a dark-colored four-door sedan. No motive has been released for the crime.
On Wednesday DPD released an updated photo (below middle), they said showed a better representation of the color of the masks and clothing the suspects were wearing at the time of the crime. They said the new photo is being released after they worked with an image expert.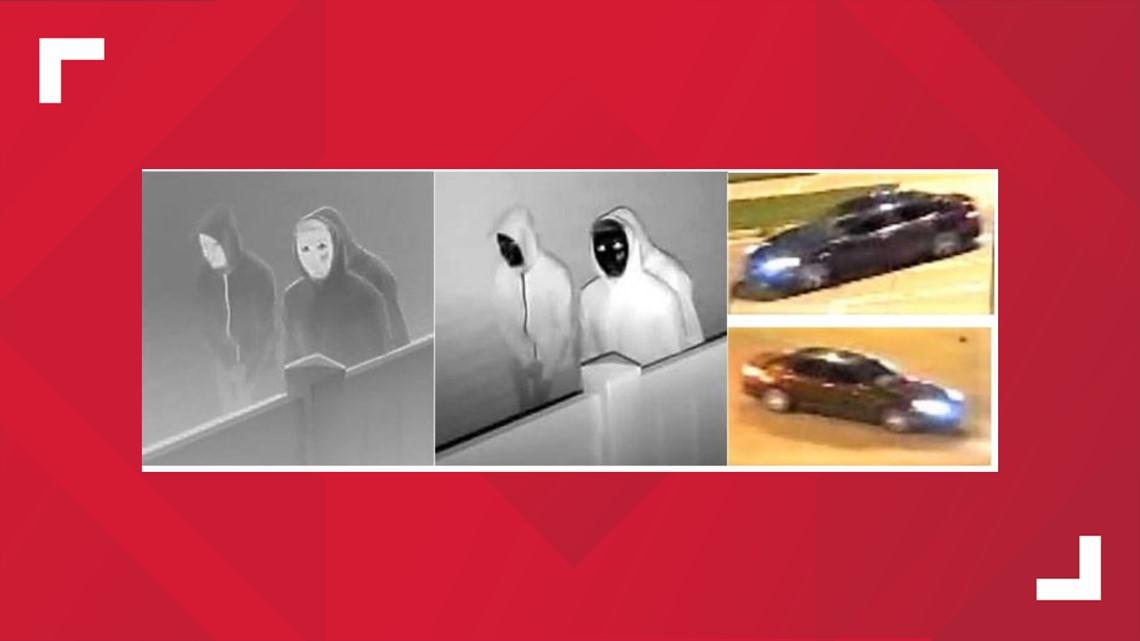 "The initial photo that we released had the white mask, and if someone was keying in on that, if they knew something or had information or recognized something about this, we wanted to make sure that they knew this could be more representative, and if they had information that they may have initially discounted because of the mask color that it now comes to their attention," said Lieutenant Matt Clark with DPD.
Dia said people could help in one of two ways. He said anyone with information about the crime should call in their tips no matter how small or insignificant they think it might be. He urged those without information to share the flyer about the fatal fire.
"We ask everyone to take the flyer and poster of the Crime Stopper and share on their social media. That will help," he said. "So just know wherever you are sitting, you are in a position to help solve this crime."
DPD also said it recognizes concerns and fears among community members that the family could have been targeted due to their race or religion. At this time, DPD said they can't rule that out, but also don't have any evidence currently to support that theory.
"As a community leader, in the African community, I cannot express enough the fear that exists within the community. And the only thing that will bring us ease is helping us solve this crime," said Dia. "It makes it even harder when we had kids, babies, that were caught in the middle of this tragedy. We owe it to them to solve this."
Anyone with information about the fire is asked to call DPD or Metro Denver Crime Stoppers at 720-913-7867. That tip line is operated 24 hours a day 7 days a week. Callers can remain anonymous and be eligible for a special reward of up to $40,000. Tips can also be made online