LONGMONT, Colo. — A Boulder County jury on Tuesday convicted a woman of first-degree murder in the shooting of her ex-boyfriend, postal worker Jason Schaefer, as he was working his route in Longmont in October 2021.
Following a weeklong trial, the jury found Devan Schreiner guilty. Judge Patrick Butler immediately sentenced her to life in prison without parole, which is the mandatory sentence under Colorado law.
"This has been a living nightmare. I have not slept since his murder," Schaefer's mother said in a victim impact statement read by prosecutors. "Our lives have been destroyed forever."
Prosecutors said Schreiner ambushed and shot Schaefer three times while he was working his route. They said Schreiner planned the murder with the assistance of an accomplice, Andrew "AJ" Ritchie.
Just a couple days before his death, the prosecution said, Schaefer filed for additional custody of their child, whom he shared with Schreiner.
Schaefer's mother said in her statement that Schreiner claims to love her son but noted that the now 7-year-old boy has no parents and is living with relatives in Connecticut.
"He does not deserve to be without his father," her statement says.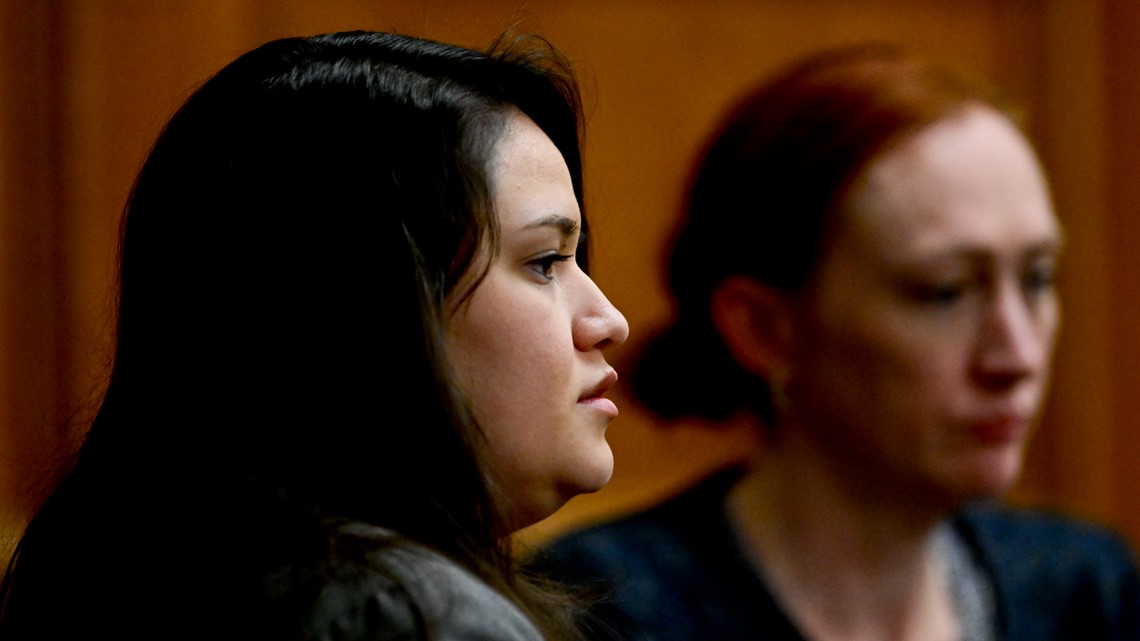 In opening statements, the prosecution described an increasingly angry Schreiner. They said she was upset because Schaefer started dating her sister and because there were custody disagreements.
"You can hug your son but I can't hug mine due to your calculated actions," Schaefer's biological dad said in a statement following her conviction.
The day of the shooting, Oct. 13, 2021, the prosecution claimed Ritchie and Schreiner started the day together. Then, they told the jury Ritchie followed Schaefer on his mail delivery route and watched him for hours while on the phone with Schreiner.
The defense said Schreiner shot and killed Schaefer, but that her mind and intent were "corrupted" by Ritchie.
Schreiner declined to speak at sentencing and moved toward a corner and mostly shielded her face from view as the victim impact statements were being read. At times, it appeared she was tearing up.
Ritchie is also charged with first-degree murder after deliberation. He has pleaded not guilty and is set to appear in court for a motions hearing on May 30.