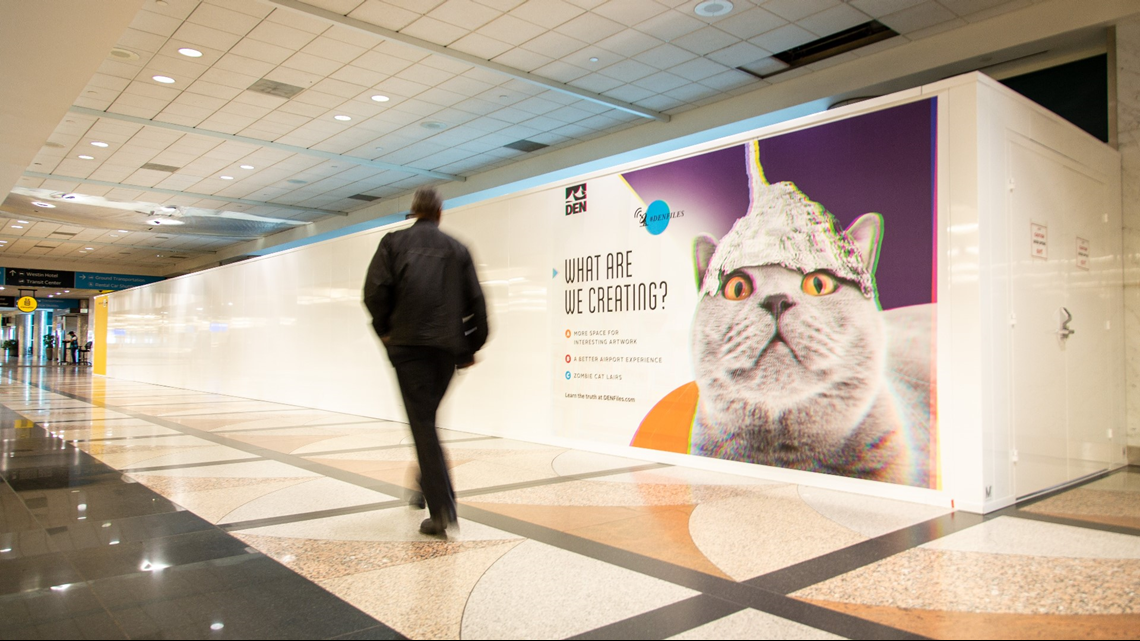 Seriously though … the airport launched a new marketing campaign on Friday based around the huge Great Hall remodel taking place.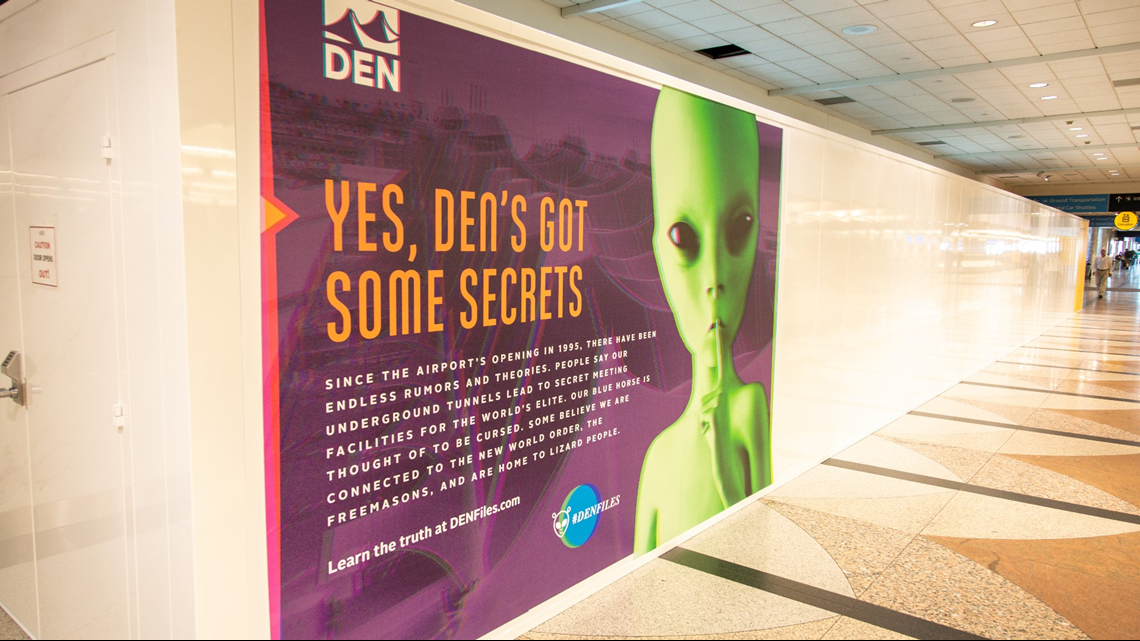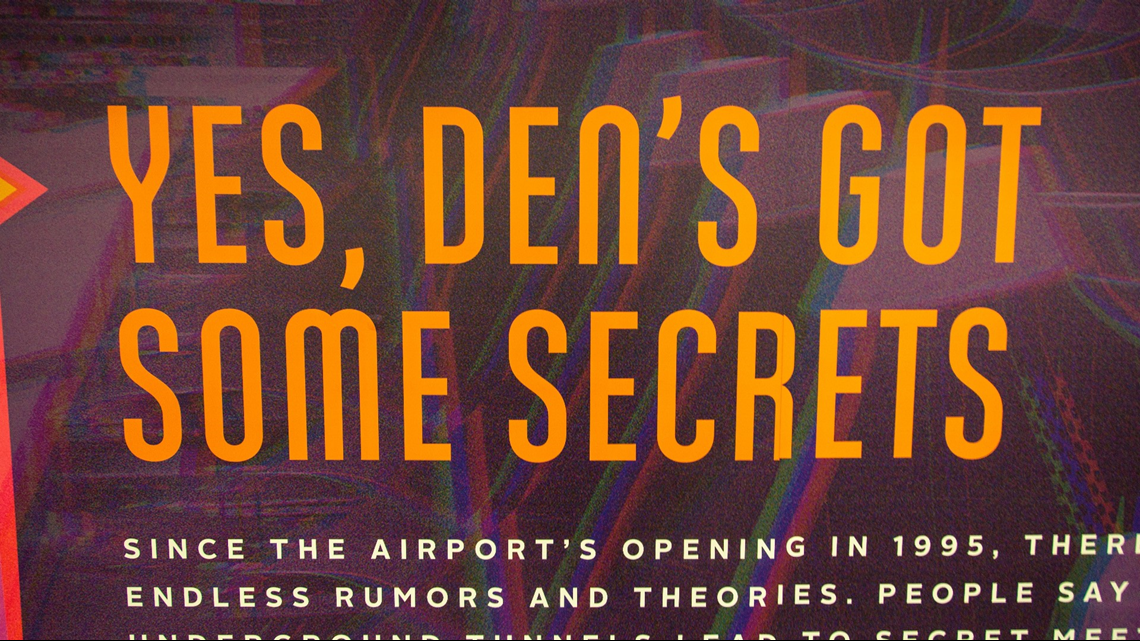 The billboards are placed on sections of the airport that have been sectioned off for the renovation, which will bring new businesses to the Great Hall and move the security checkpoints out of the famous white tented area.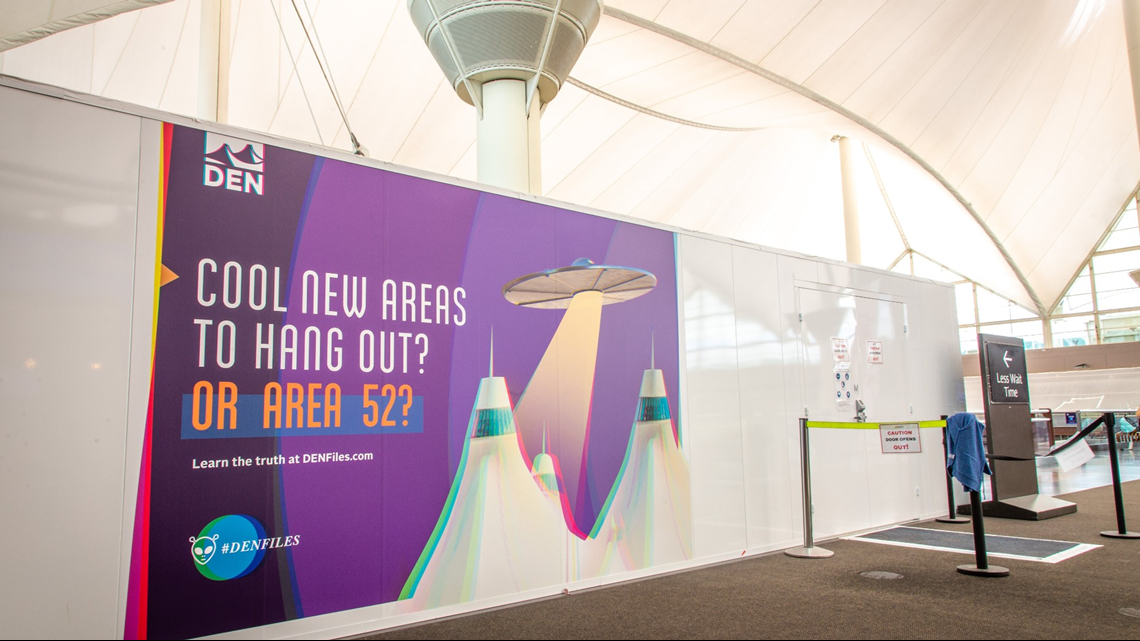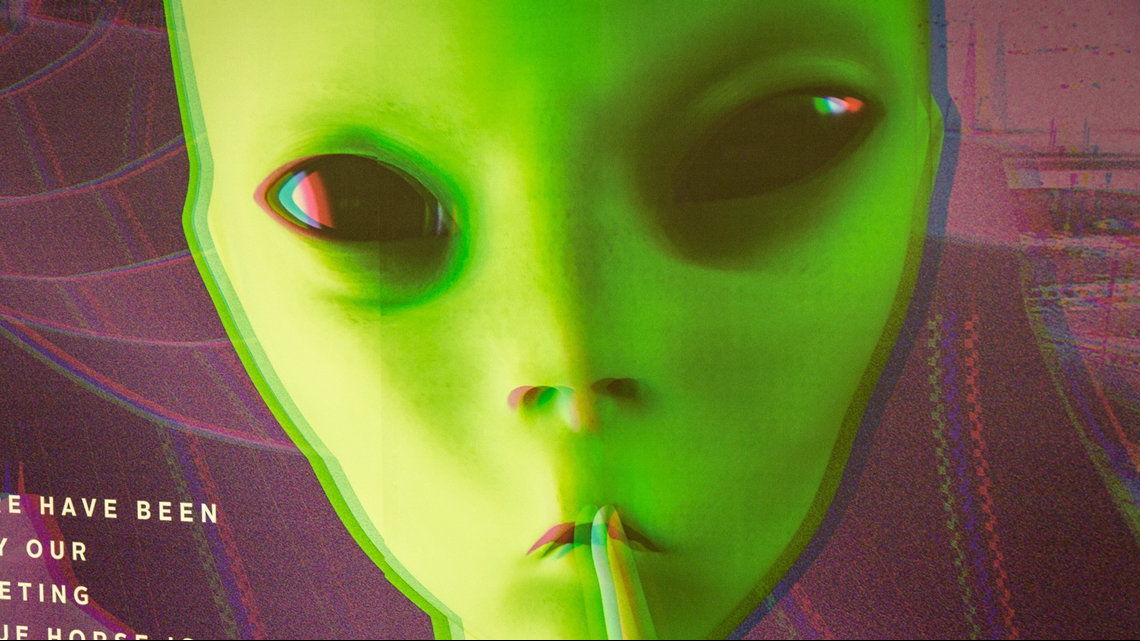 The billboards feature a lizard person, those famous underground tunnels, Blucifer with his laser eyes, aliens, the Illuminati and freemasons. Obviously, it's all a clever joke.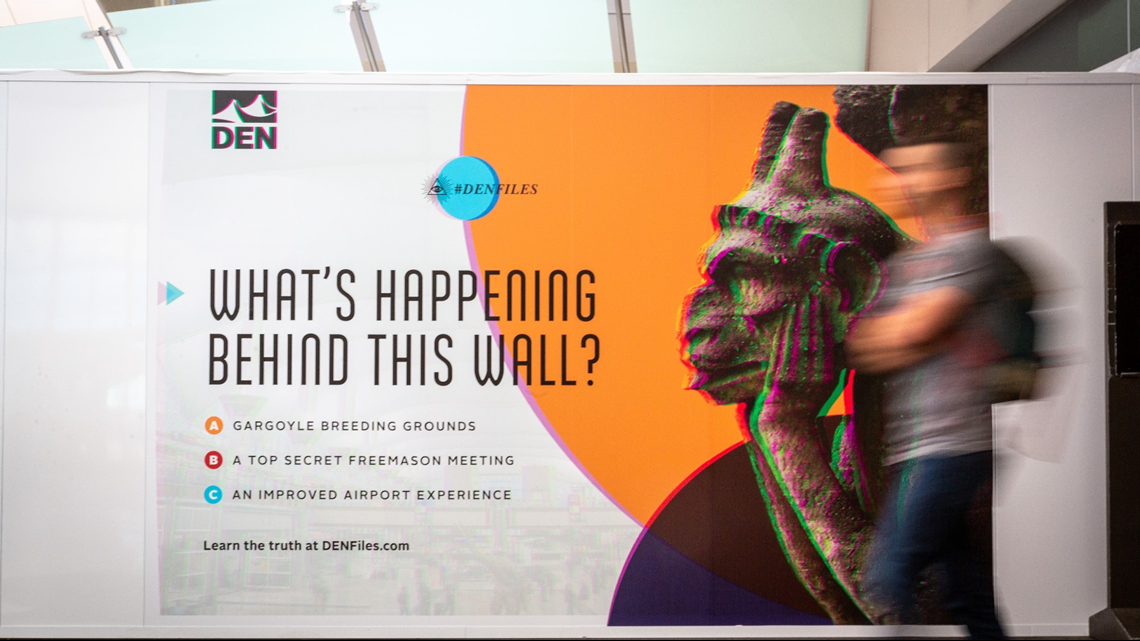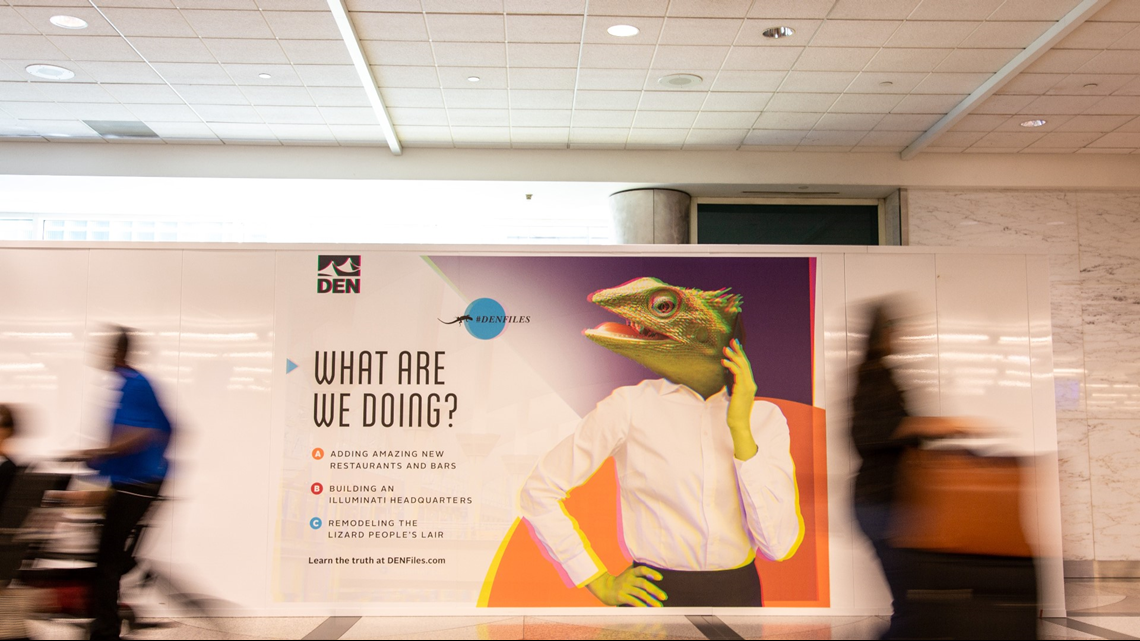 "Though we aren't expanding the bunkers or revamping the lizard lair with this project, we wanted to have some fun with our construction messaging and embrace the conspiracy theories of DEN," airport spokesperson Emily Williams wrote in an emailed statement to 9NEWS. "Besides, with so many construction walls up throughout the terminal, who is really to say what's going on back there? Passengers and visitors to DEN can make their own determination after visiting DENFiles.com."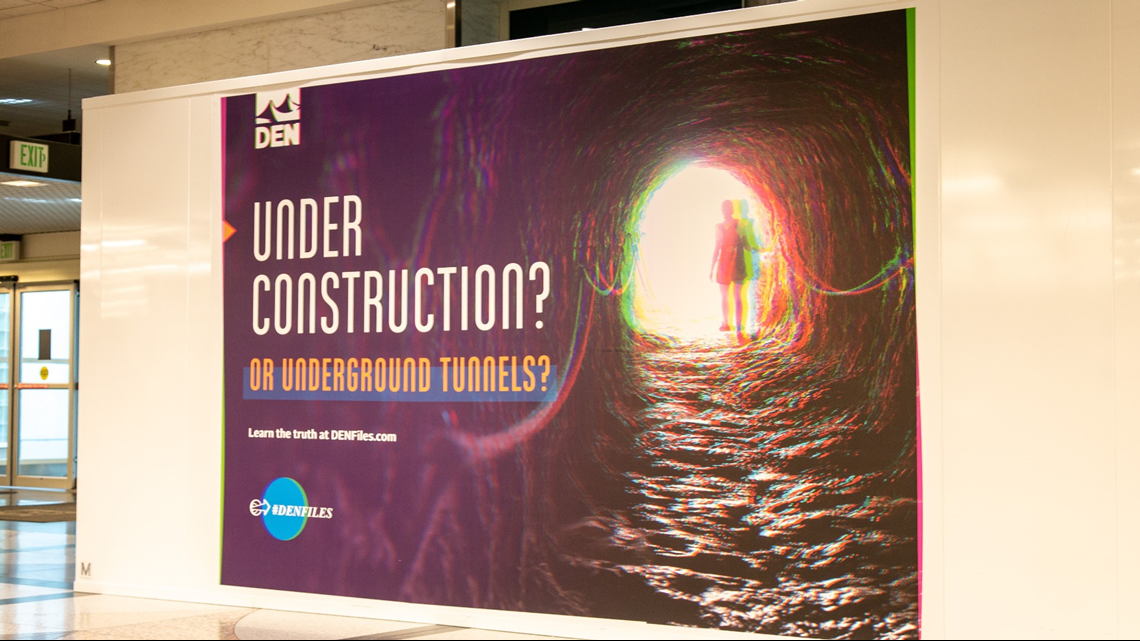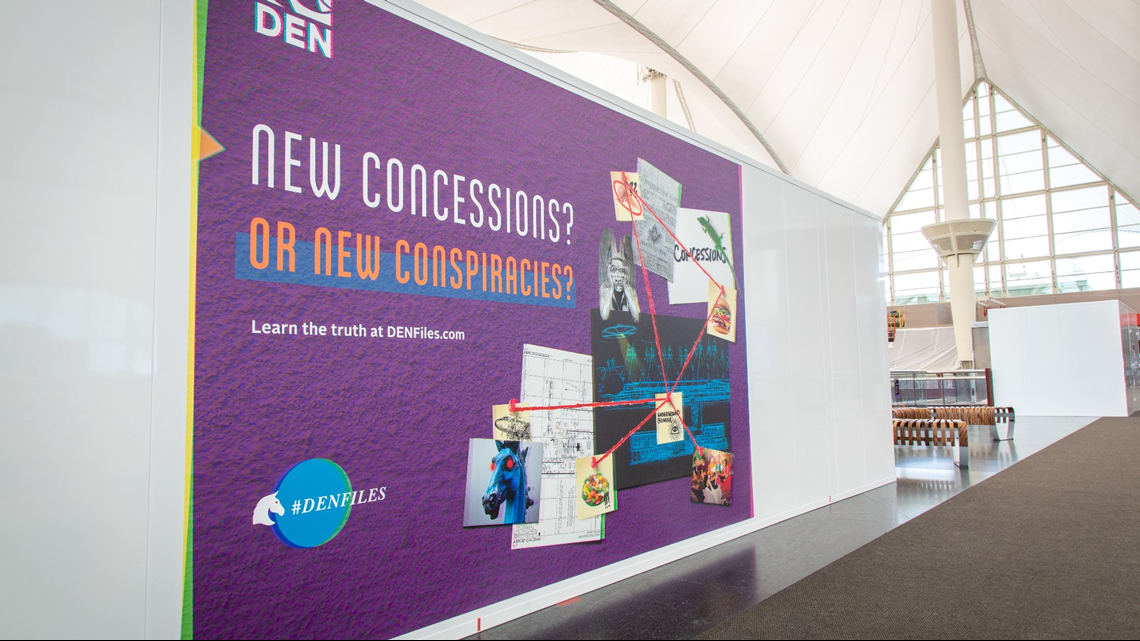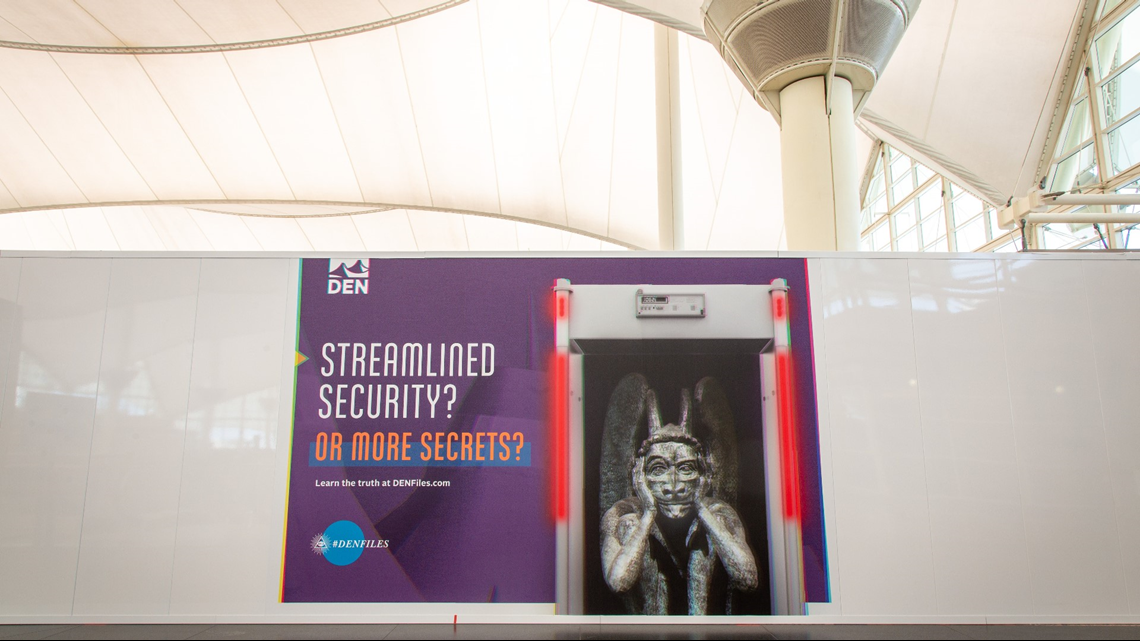 It sounds like there's something a little … fishy going on here.
(Seriously though … well played DIA!)