SANDY SPRINGS, Ga. — A suspected package thief could face federal charges in connection to hundreds of cases of mail fraud across the country.
The case started in April of 2019, when Sandy Springs Police began investigating a fraudulent credit card charge. The victim, located in Michigan, told police someone purchased a $59,000 painting.
Three months later, in July, the Sandy Springs Police were called about two package thefts from homes in the same area. One of the thefts was captured on a Ring doorbell camera.
Another homeowner captured the suspect's vehicle and license plate on a Flock Safety tag reader, which police used to set up an alert in their database. Soon, the officers found the SUV connected to the crimes and performed a traffic stop.
"The driver initially gave a fake name and a license from Michigan, all fraudulent," said Sandy Springs Police Sgt. Sam Worsham.
The driver, identified as 34-year-old Matthew Robert Brown, was not only the suspected package thief, but authorities also believe he is behind the excessively large fraudulent credit card purchase.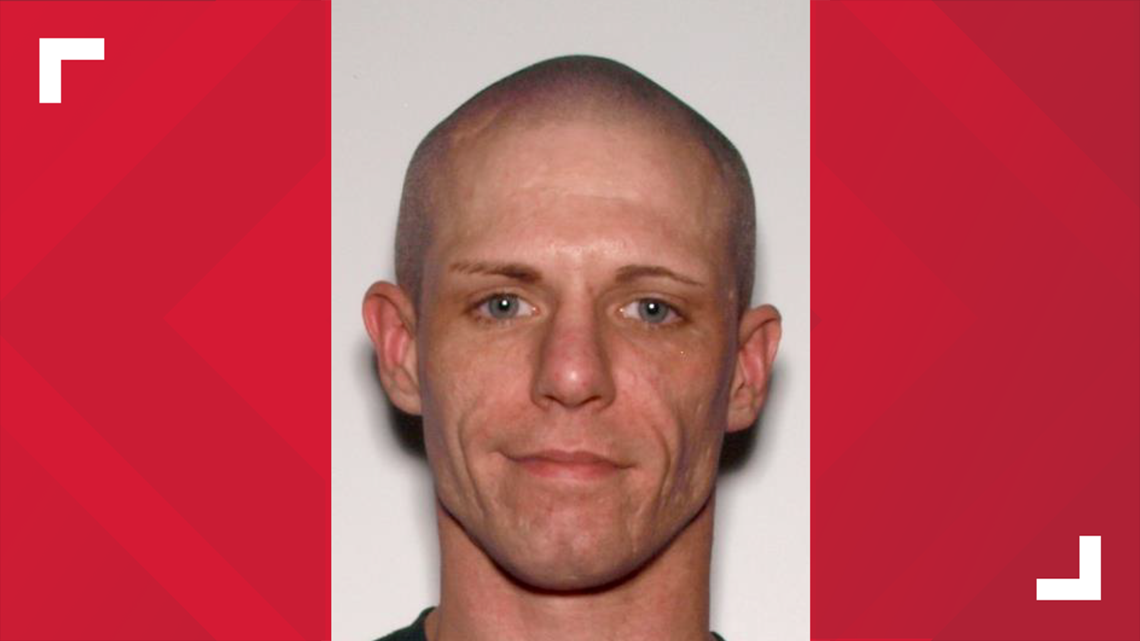 Police soon learned Brown was suspected of multiple other crimes.
Police found eight credit cards and 17 pieces of mail in other people's names inside the SUV. Brown was also wanted by Atlanta and Fulton County Police for identity theft, fraud and burglary.
And, it doesn't stop there. Police executed a search warrant for Brown's house and found a shocking amount of evidence.
"Ended up finding boxes and boxes and boxes of documents, mail, in other people's names," said Worsham. "So, the potential fraud victims could be hundreds."
The sergeant explained victims could be from anywhere in the country.
"So, he is using other people's identities to obtain credit cards, lines of credit and using other people's credit cards to either purchase or get money," Worsham said.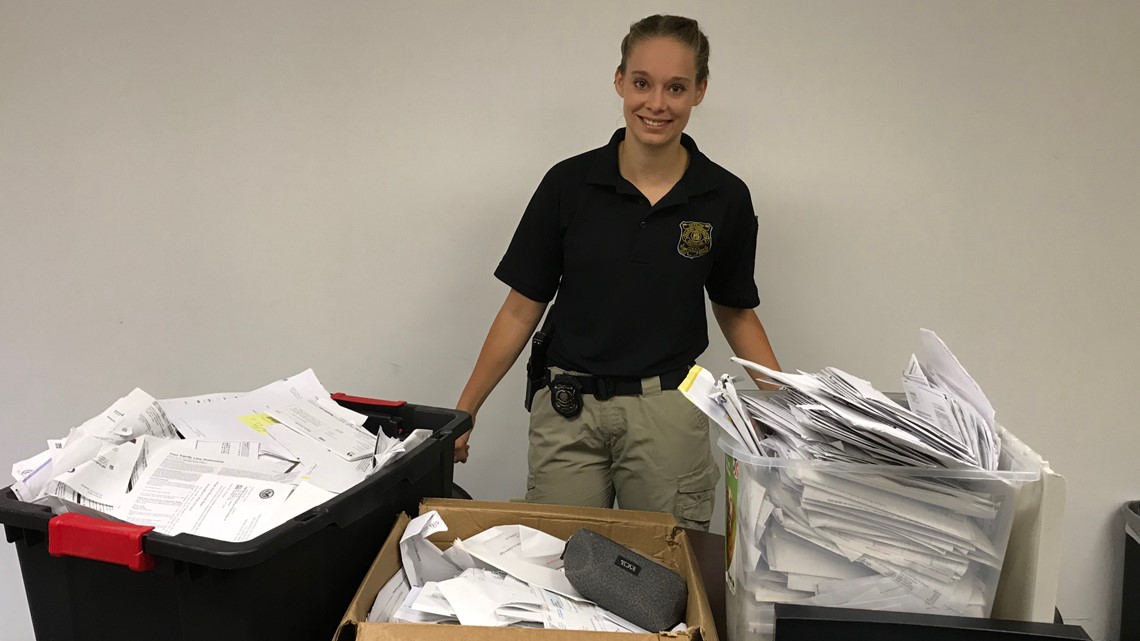 Police snapped a picture of one of their officers standing by some of the boxes of mail taken from Brown's home. Worsham said if he would have stacked all the mail found on top of each other, the officer would be buried behind it.
The United States Postal Service took over the mail to investigate mail fraud and possibly pursue federal charges against Brown. Meanwhile, Sandy Springs Police are looking to see if there have any additional victims locally.
"We have a lot of work to do," said Worsham.
Brown has 34 charges against him, Theft by Taking, Theft by Receiving Stolen Property, Financial Transaction Card Fraud, Giving False Name and Date of Birth, Identity Fraud, and Drug Possession.
He was transported to the Fulton County Jail.
Anyone who thinks they may be a victim of identity or credit card fraud are instructed to check their credit and contact the Detective division at 770-551-6949 or email Sgt. Ortega at sortega@sandyspringsga.gov.