In Colorado, the marijuana industry keeps growing even as growing operations tend to use up a lot more electricity.
Indoor pot operations usually need a whole lot of high-powered lights and fans to do business. One couple in rural Eagle County is proving you can do things differently.
Rob and Linda Trotter started Pot Zero, a pot farm with NO carbon footprint!
The Trotters say, at 11 miles up Gypsum Creek, they have Colorado's most sustainable outdoor marijuana grow operation. They hope other growers will follow the same model as a way to save energy while growing pot.
They have spent 25 years farming hay and alpha. It's just been the past three years that the couple has started farming marijuana.
"The first two years were a learning curve," said Rob Trotter.
Right now, they have 5,200 plants in the finishing stage, but it's how they're doing this that is so unique.
"We're the only zero carbon footprint and zero chemical cultivator in the state. Our power comes from our own hydroelectric turbine. It powders everything, all our security system fans lights all that and the sun does the rest when we put the plants in the ground," Rob Trotter explained.
The Trotters say the entire plantation, from their lights to their security system - even an electric fence - are all powered using hydroelectricity which is fueled by the same water that feeds their plants.
Linda Trotter says, "The turbine provides all the electricity for our house and for our facility."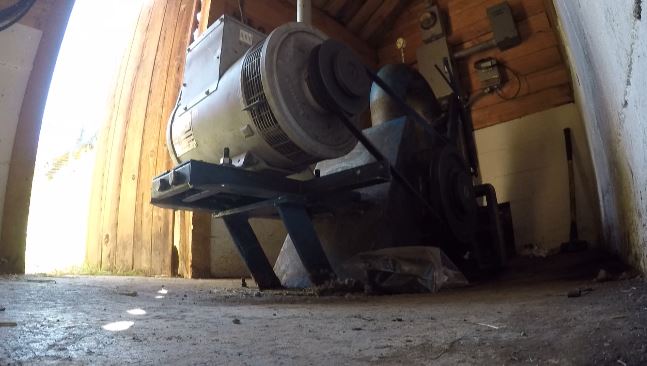 At 8,700 feet up, the sun gives them a ton of help.
"Studies have said one gram grown inside is the equivalent of a 100 watt light bulb for 17 hours," Rob Trotter explained.
The couple hopes others in the industry will try harder to reduce their carbon footprints.
Once they start cultivating the Trotters say they do need heat. They use pine beetle pellets to power that part. They also have cattle and use that byproduct to fertilize their crops so they don't have to use chemicals for fertilizer or pesticides. They say they feel it's a very special place. Rob calls it his "Garden of Weeden".