AURORA, Colo. — Teachers and staff of the Lotus School for Excellence were at their school Friday morning to distribute laptops to students who do not have computer access at home.
The computers are needed for the students of the school to participate in a virtual learning program during the state's stay-at-home order.
"We have collected 258 Chromebook computers to distribute to our students," Interim Executive Director, Brett Williams told 9NEWS, while helping to direct the flow of traffic.
A line of cars snaked through the parking lot of the school, even spilling out on to East Alameda Avenue.
The parking lot of the school was set up to allow parents and students to drive right up to the front of the school and get their computers, while avoiding direct contact with one another.
Teachers and staff lined the pathway and greeted students and parents with signs of encouragement and optimism, all while maintaining a safe distance to not violate the state's order.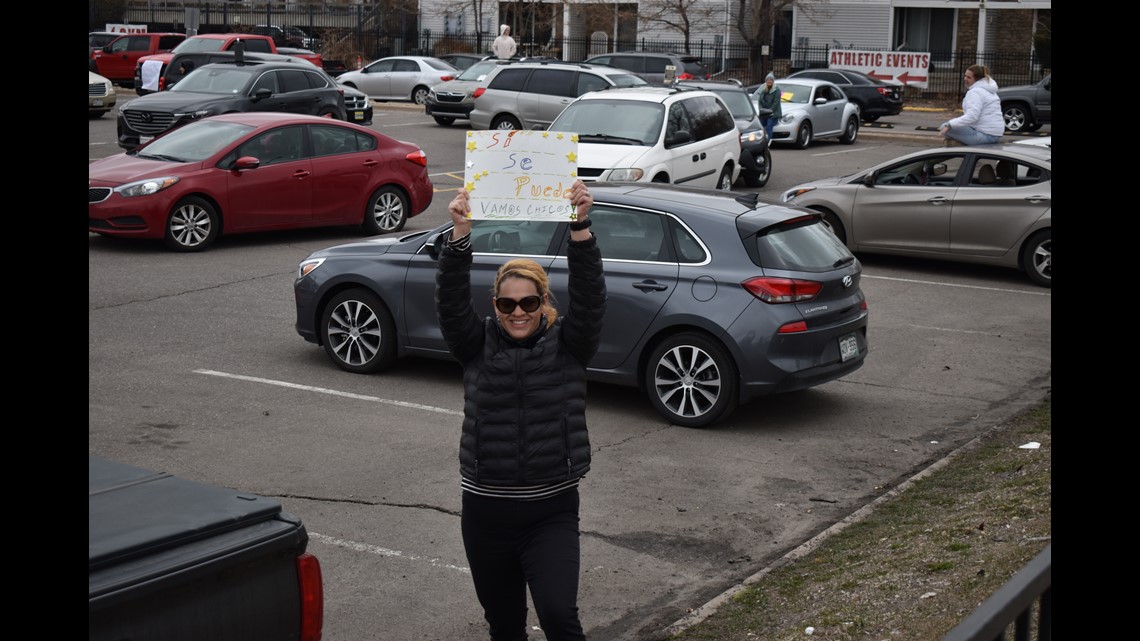 The Lotus School of Excellence is a charter school in Aurora Public Schools. The school teaches students from kindergarten through 12th grade, and it has a student population of more than 900 students, according to their website.
The school is scheduled to begin remote learning on Tuesday, March 31, and will remain closed to on-site learning through Friday, April 17th.