DENVER — The superintendent of Denver Public Schools (DPS) revealed what she called the DPS Five, which are the top five safety priorities that all students and staff will have to follow any time they enter a building within the district.
Superintendent Susana Cordova detailed those protocols at a briefing Wednesday morning.
They include the following:
1. Complete pre-work health screening every day. Any time a student or staff member enters a building they're required to complete a health screening and must stay home if they're sick.
2. Wear a mask or face covering. The face coverings are required at all times for all students and staff except when eating or dring a designated mask break, which Cordova said would typically be when outdoors
3. Practice social distancing. All staff will be required to remain six feet apart.
4. Meet virtually. Even after in-person learning resumes, all meetings will be conducted virtually among adults. Staff members will not be allowed to have in-person meetings.
5. Practice good hygiene. This includes things such as coughing or sneezing into a tissue or your elbow, frequent hand washing and sanitizing.
Last week, DPS, which is the state's largest school district, announced that most students will learn remotely for the entire first quarter due to the coronavirus pandemic. That means students will not return to school buildings until at least mid-October.
Cordova said Wednesday that remote learning will be much more structured. She said they're starting the school year with a virtual personal connection between teachers and students. She also noted that there will be scheduled live instructions, group instructions and office hours.
When students do return, Cordova said Wednesday they're considering a hybrid model of in-person learning for older students. Students can also choose a remote option if they or their families feel unsafe returning to school buildings. At this time, Cordova said, the decision is non-binding, meaning that they can change their mind at a later time.
Staff members will be there much sooner. Cordova said Wednesday that some teachers have asked to teach remotely from their classrooms to be able to access the resources there.
Staff members will not be allowed to use communal spaces such as refrigerators. microwaves or break rooms.
In a letter to parents, DPS said it would also be working to bring back small groups of students "identified as high-priority for in-person learning" as soon as Sept. 8.
High-priority students were identified as those who require special learning, students who use English as a second language and younger students in kindergarten or below.
Cordova said Wednesday they're still working on a plan for that but don't have anything finalized just yet.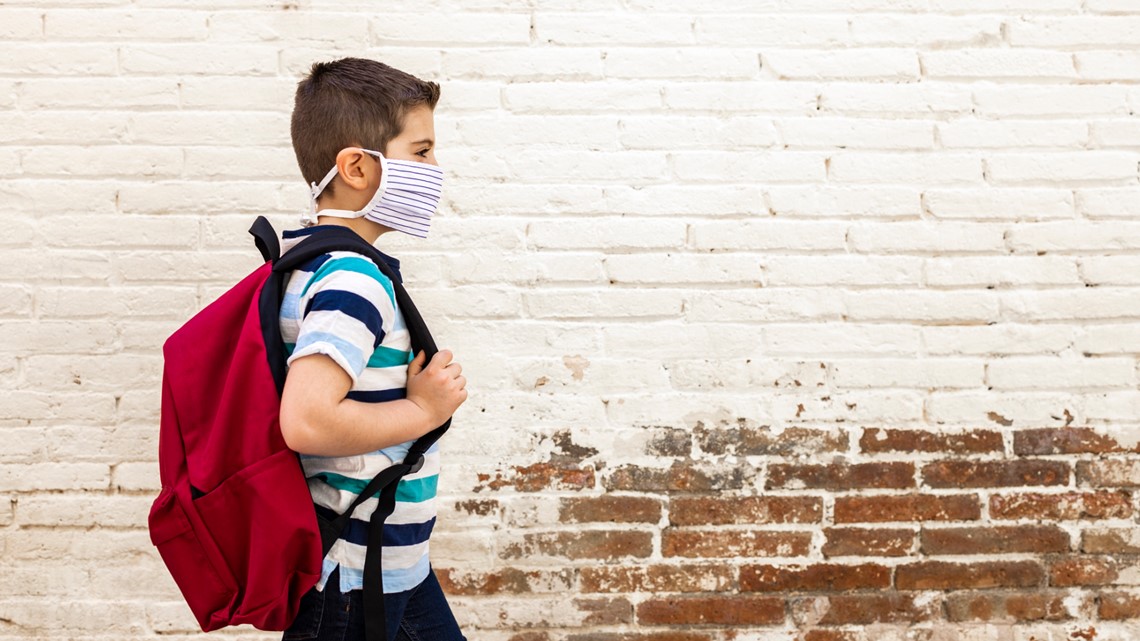 She also noted that they're looking into creating learning centers where students would be able to do remote learning from inside school buildings.
Earlier, DPS pushed back its start date to Aug. 24 and said they would continue with remote learning until early September.
DPS' K-12 teachers will return Aug. 10 for a week of training, and then use the week of Aug. 17 to connect with students and plan for remote learning.
Aurora Public Schools also announced that students there will learn remotely for the first quarter. Jefferson County Public Schools said its students will learn remotely for at the first two weeks of the new school year.