DENVER — The Denver Public School District (DPS) has seen a decline in enrollment this year, particularly for younger students such as those in early childhood education, kindergarten and first grade.
DPS Superintendent Susana Cordova said during a 2 p.m. briefing they had anticipated a decline due to lower birthrates between 2010 and 2015, but also said that some parents of younger students were choosing to wait another year to send their kids to school.
"The numbers are lower everywhere, so it's not a case of kids leaving Denver, for example, and going to JeffCo or Cherry Creek," she said. "Some are, but most metro area schools are experiencing the decline. I think it still stands, for all of us to see, do we see a rebound? We have spoken with many families who have children, 3, 4, 5 years old who are simply waiting a year to send their kids to school."
Overall, she said they anticipate enrollment will be down 1% to 2%.
More than half of DPS students selected to return to in-person learning amid the coronavirus pandemic, according to Cordova.
She said that 56% of students had selected the in-person option and that 39% had chosen to stick with a 100% online option offered by the district due to the novel coronavirus. The remaining 5% of students did not make a decision by the deadline, which was Monday, and will automatically be enrolled in the virtual program, according to Cordova.
The decisions are binding through the end of the first semester, which ends in December, although Cordova said families could reach out to their schools individually if their circumstances changed to see if their needs could be accommodated.
All kindergarten students and some first graders are phasing into in-person learning this week after starting the new school year with remote learning due to the coronavirus.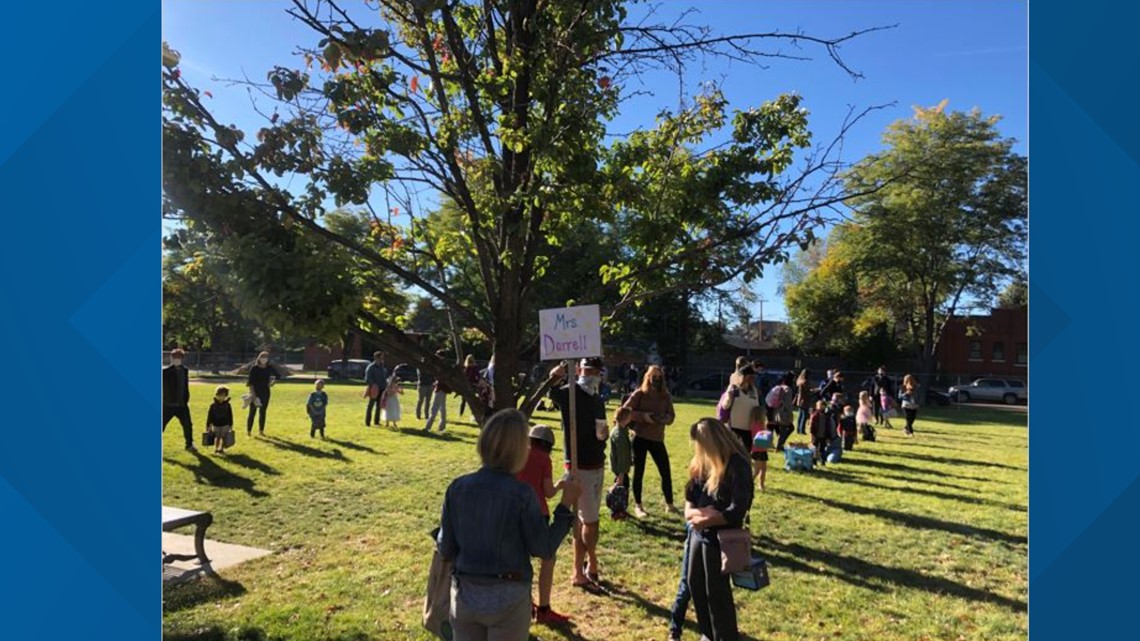 "For many students, this was the first time they got to see their new classmates and teachers in person," said Cordova, who spent the morning at schools that welcomed students back. "It was fun to see some of the typical sights that we see at the beginning of the year, including parents bringing their kids to kindergarten for the first time."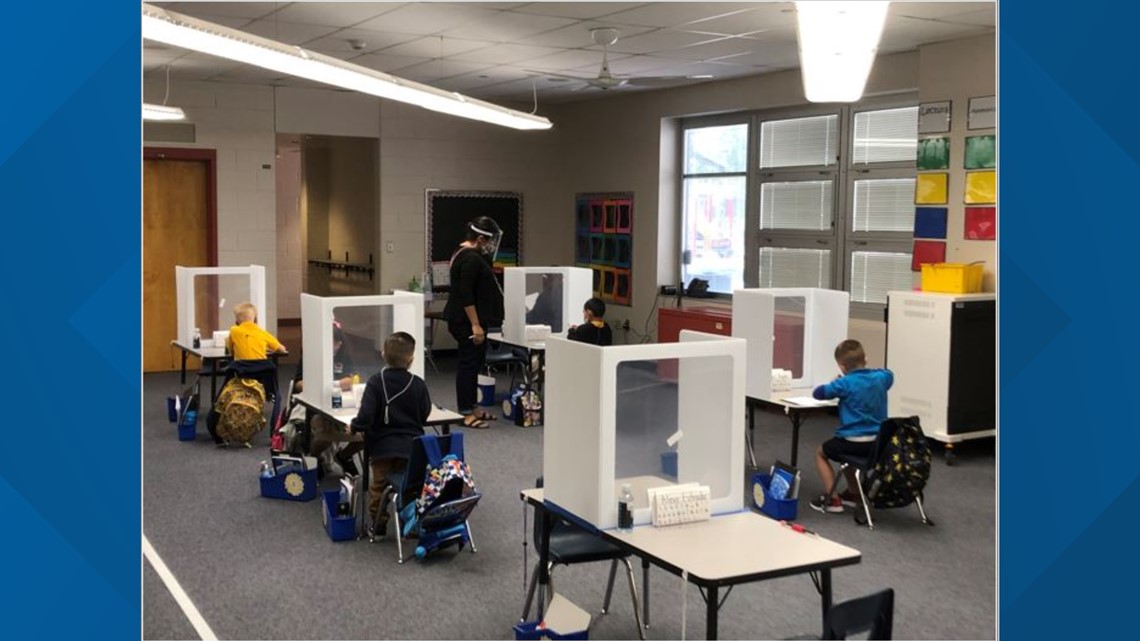 The remaining first graders will phase in from Oct. 5-9. Plans will vary by school, and be distributed by individual principals. Students in second through fifth grades will return to full in-person learning on Oct. 21, which coincides with the beginning of the second quarter.
Students in the sixth through 12th grades are also expected to begin in-person instruction on Oct. 21, but with hybrid instruction, which will include a minimum of 10 hours of in-person instruction per week, Cordova said.
Cordova said it's been challenging to schedule classes particularly for the oldest students because students can not be in cohorts larger than 35. That is the maximum number of other students they can come in contact with throughout the day. Teachers are allowed to interact with two cohorts, for a maximum of 70 students. At any given time, only two adults can be in the classroom with students.
"It's incredibly challenging to come up with schedules, particularly when you get past ninth or 10th grade where you can keep those small number of students, the small number of teachers and still teach all the classes that kids take to meet their graduation requirements," she said.