GREENWOOD VILLAGE, Colo. — Cherry Creek High School students walked out of class Friday with the hope it will bring attention to bullying and suicide.
The planned walk-out came after student Jack Padilla, 15, ended his life in February, something students have said was linked to bullying.
Another young woman took her own life last week. That's two losses in one semester for the same school.
During the walkout, students asked for a different approach from the district, more mental health professionals and kindness from each other.
John Padilla graduated from Cherry Creek High two years before his brother, Jack, took his own life.
"There was a lot of really hurtful things that were said to my little brother," Padilla said, "I never expected to be an only child and now my parents are empty nesters."
"It's really difficult to get up out of bed every morning but the one thing that keeps us going is Jack Strong," Padilla said. "Seeing all the positive comments and the positive outreach from the community, that's what keeps us kicking."
The Cherry Creek School District supports the efforts of the students and planned a whole-school activity around suicide prevention.
Junior Meg Wyman said the school needs to change their focus. She's been struggling with mental illness most of her life.
"It's not just about having a Kumbaya ceremony," she said. "If you walk into the councilor's office and the councilor is busy they'll be like 'yeah come back tomorrow,' and if you're in a crisis that's not a really a helpful thing to be told."
Cherry Creek High School has about 3,800 students. The district saId they have 11 full-time counselors, three full-time licensed psychologists and one part-time social worker. That's about 253 students for every mental health professional. During times of crisis - the district brings in more mental health workers to help.
The district said they did not receive any reports of bullying until after Jack's death. The reports they've received since, the district passed on to Greenwood Village Police.
Cherry Creek High School is located at 9300 E. Union Ave. in Greenwood Village.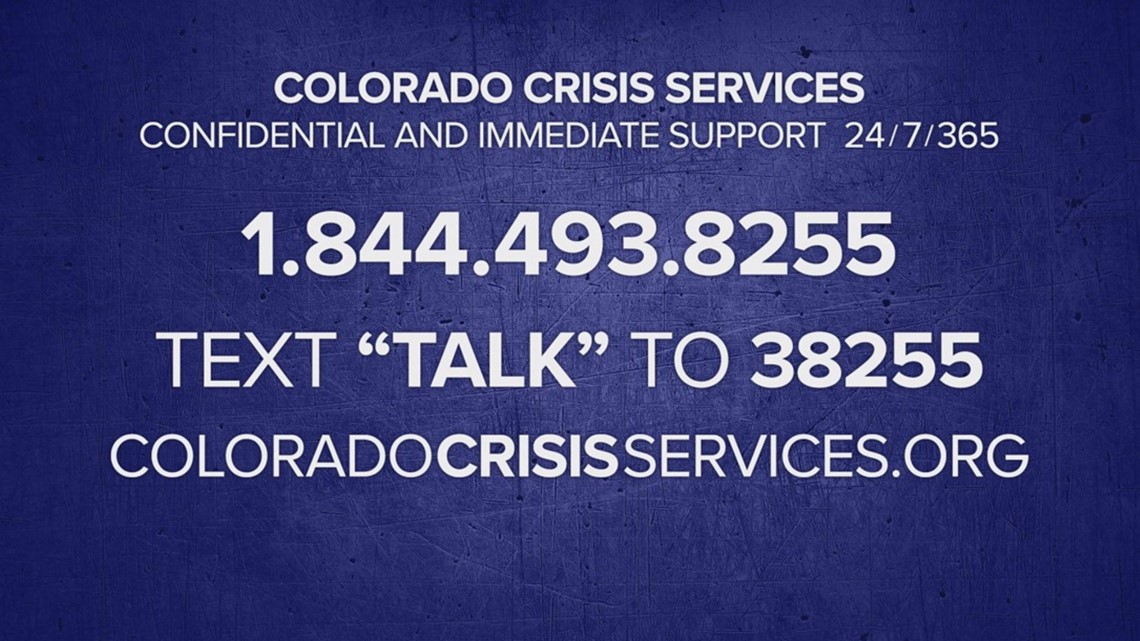 Mental health resources:
Jefferson Center for Mental Health
American Foundation of Suicide Prevention
Medical Center of Aurora Behavioral Health