The program partners the school with more than 100 corporate organizations throughout the Denver metro area. Students fill entry-level office positions in organizations like banking, law, medicine, and finance. The goal is to give students the opportunity to explore different career fields and to develop workplace skills by the time they leave high school.
"We really believe in that whole child education and really preparing youth for life after they leave us," said CWSP executive director Chad Cookinham. "And that we help our students realize that they do belong out in the work force, they are the future of what it is we're doing, and they should be the confident youth that we expect them to be going out and saying, 'Darn it, I belong'."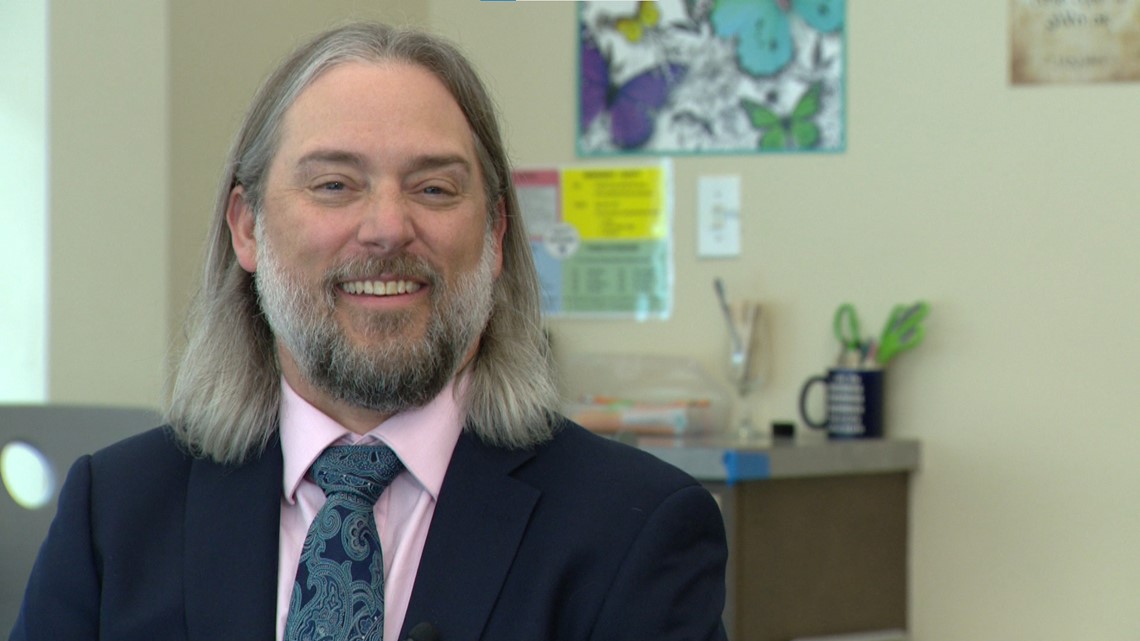 There are 418 students who attend the Catholic college-prep school; with 98% identifying as students of color, 93% as Latino or Hispanic and 100% of their families coming from a background with limited economic resources.
"That's part of the idea of this 'How do we provide this amazing world class private school education to families that might not be able to afford to go to other options?'," Cookinham said, "And that's one of the places that the work study program comes in."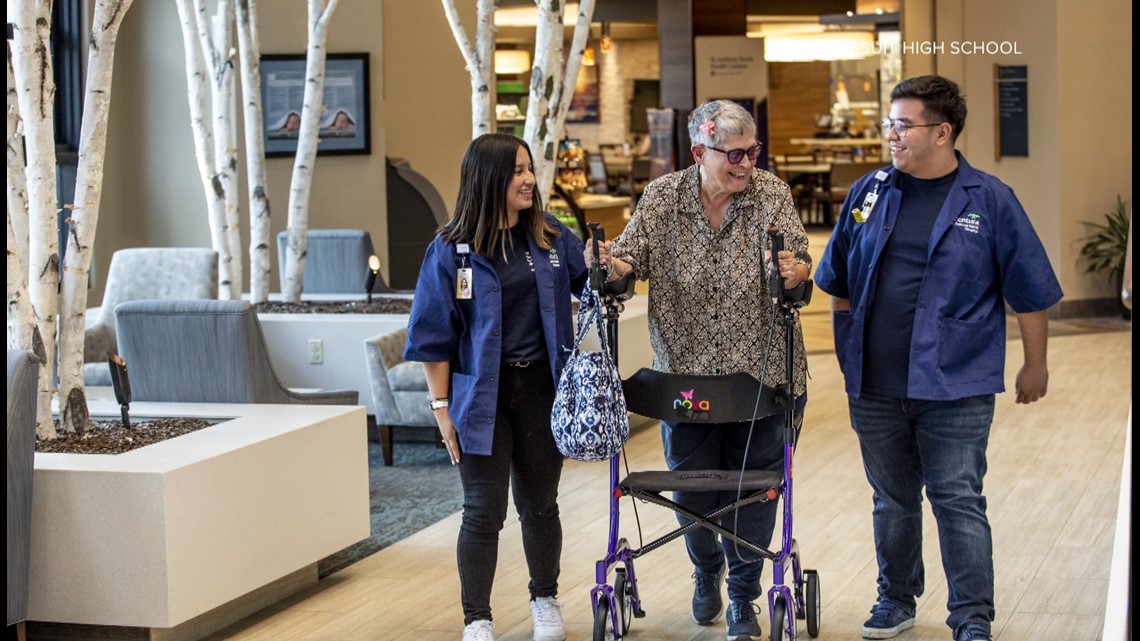 According to the school, all students work for approximately 10 months from the middle of August to the first week of June all four years of high school. The money earned is paid directly to the high school and CWSP covers nearly 50% of the students' tuition costs. CWSP staff members offer additional support like payroll, W-4's and workers' compensation.

"The payment that businesses provide to Arrupe is what covers the vast majority of the cost of education for our students who come here," Cookinham said. "What we're trying to do here is also [be] able to provide some experiences that are different than most high school kids would get, so that they are getting that exploration opportunity to be able to see what all is out there."
The program is helping students like identical twin seniors Briana and Samara Renteria. They have been on their journey to pursue higher education since before they were in kindergarten.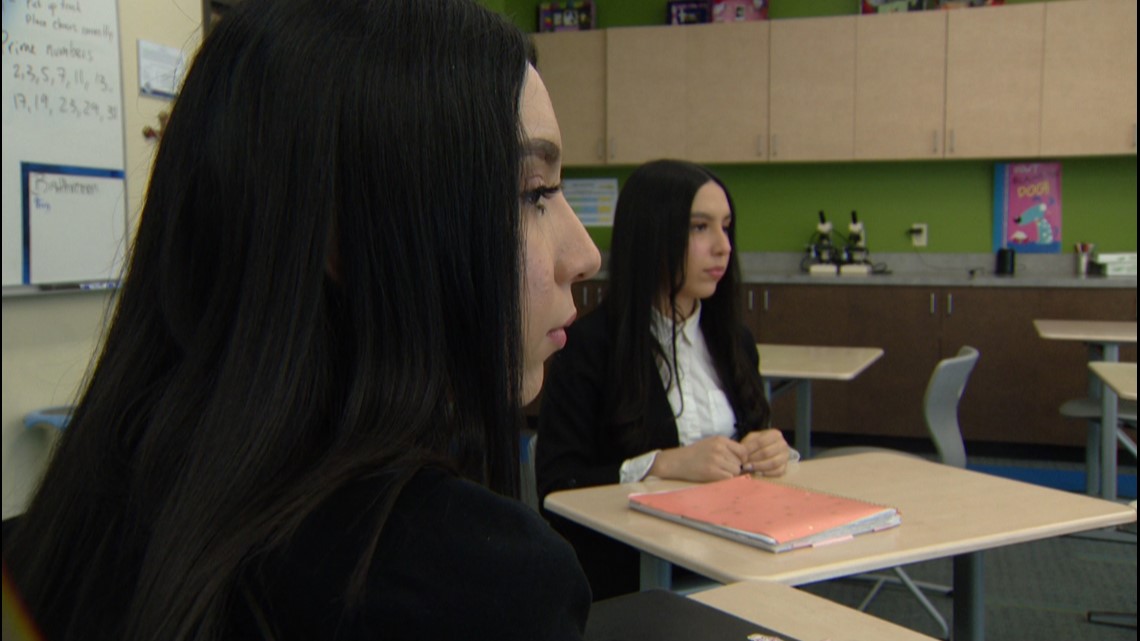 "(Our) parents came here to the United States for a better life and (our) parents always prioritized education as (our) number one," said Samara.
"They have this hope as well as being really proud of us," added her sister Briana. "And the support that would make us become professionals."
Samara is the school's class vice-president, and her sister Briana is the founder and president of the school's student union. Both are planning to attend the University of Santa Clara in California next year. Samara will be majoring in mechanical engineering while sister Briana will be majoring in civil engineering. Both agree that CWSP has set them on the right path for academic and business success.
"It makes me really feel prepared and confident myself knowing that these skills I was struggling with my freshman year when I was introduced to these internships," said Briana. "I know this experience will help me out when it goes to doing my degree, as well as doing internships in the summer during college."
The program is also a chance for some students to be the first in their families to go to college, like senior Angel Avila who also plans to major in mechanical engineering.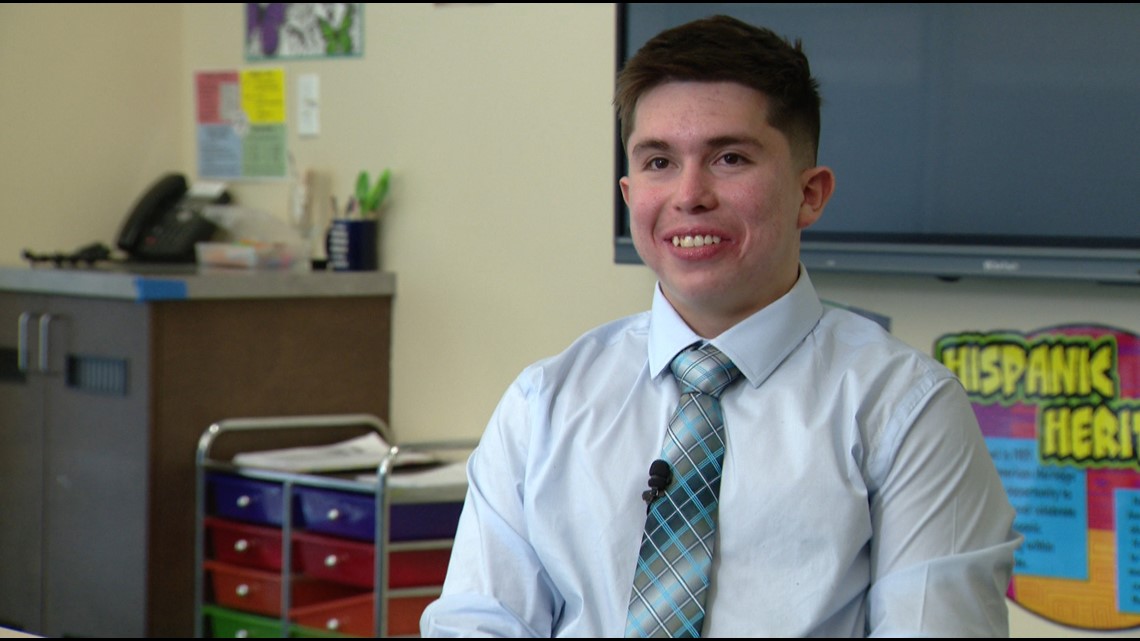 "My family came over to the United States from Mexico for me to receive an education that they couldn't have," Avila said. "(I'm) just doing it for them and realizing they gave up so much for me. It's only fair that I try, and I think I've been able to try, and I've been able to achieve much more than just trying here."
The school has a successful graduation rate of more than 95% and is rated in the top 20% of private schools in Colorado. This year, the CWSP partnered with more than 120 business partners and are looking for more. Cookinham said that these partnerships are incredibly important to the program's overall mission.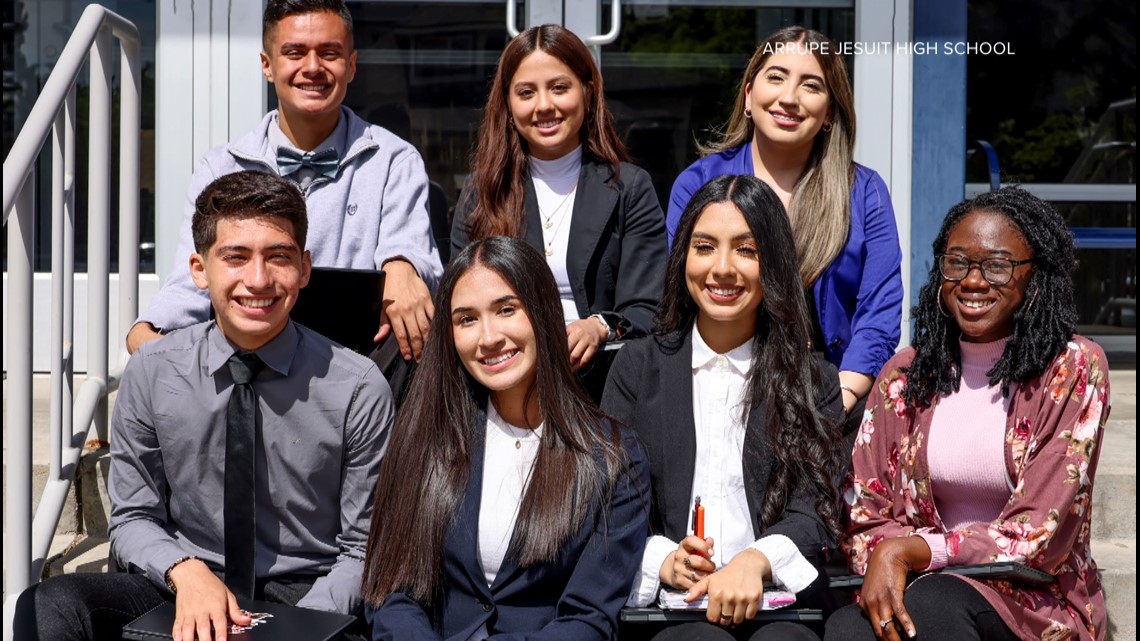 "I think it's incredibly important that we help give these students opportunities," Cookinham said. "So being able to provide students with an opportunity to excel in a non-academic setting really can allow some students to find that success and to able to really understand what it is they're capable of."
For more information about the program, you can head to the CWSP website.