The Empowerment Program targets students that have fallen behind on their academic credits and need support getting all their requirements fulfilled so they can graduate on time. Principal Shannon Vigil said the program was started two years ago after she and her staff saw the school's graduation rates were falling behind the rest of the district partly due to the pandemic.
"When we first came back from the pandemic, kids weren't wanting to learn," Vigil said. "We were faced with a big gap of students that were credit deficient and weren't going to be able to have a path to graduate on time and we're talking about a year deficient."
According to the U.S. Department of Education, 87% of public schools reported that the COVID-19 pandemic has negatively impacted student socio-emotional development during the 2021-22 school year. Vigil said they're trying to address that issue with the Empowerment Program.
The program is open to 11th and 12th graders who have earned less than 15.5 credits and provides students with a community approach to learning while earning credits more quickly than they would be able to in a traditional high school environment.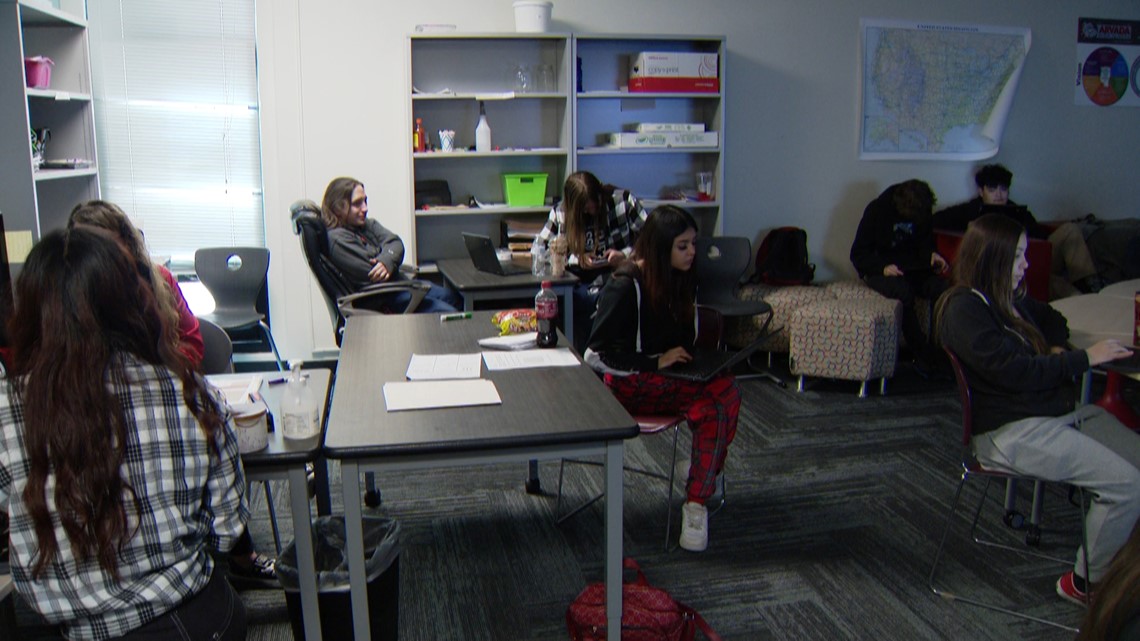 "We built a program where we put our credit-deficient students in one classroom, and we bring the teachers to them, so they stay put and they really build a sense of community," Vigil said. "Then we provide the support they say they need so we can start to get them passing classes."
Vigil said the students take a smaller number of classes every six weeks to shift their mindset of learning.
"We build them schedules that are 'bite-sized,'" Vigil said. "So instead of taking seven or eight classes because they're credit-deficient and trying to juggle all that at once, we have them take a small amount of classes in an intense period of time…so that they can get through those credits faster and master the material and not feel like they're just juggling so many things."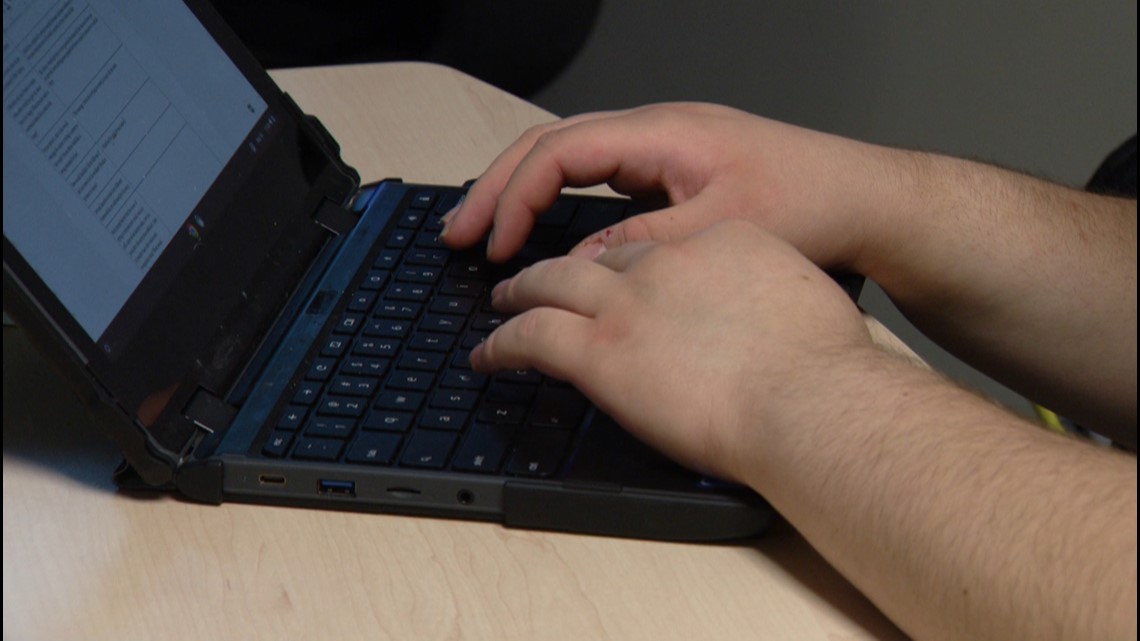 The program operates on 'Hexters' where the students take classes in six-week periods before they rotate to the next portion. Vigil said students can get through three semesters in the same amount of time that they could normally do in two semesters.
"They take a smaller amount of classes for a long period of time," Vigil said. "So, the seat time is the same as a semester, it's just intensive."
The program has been helping senior Bobby Greco who is set to graduate this spring. Greco said after his freshman year, he never thought he would be in the position he is right now.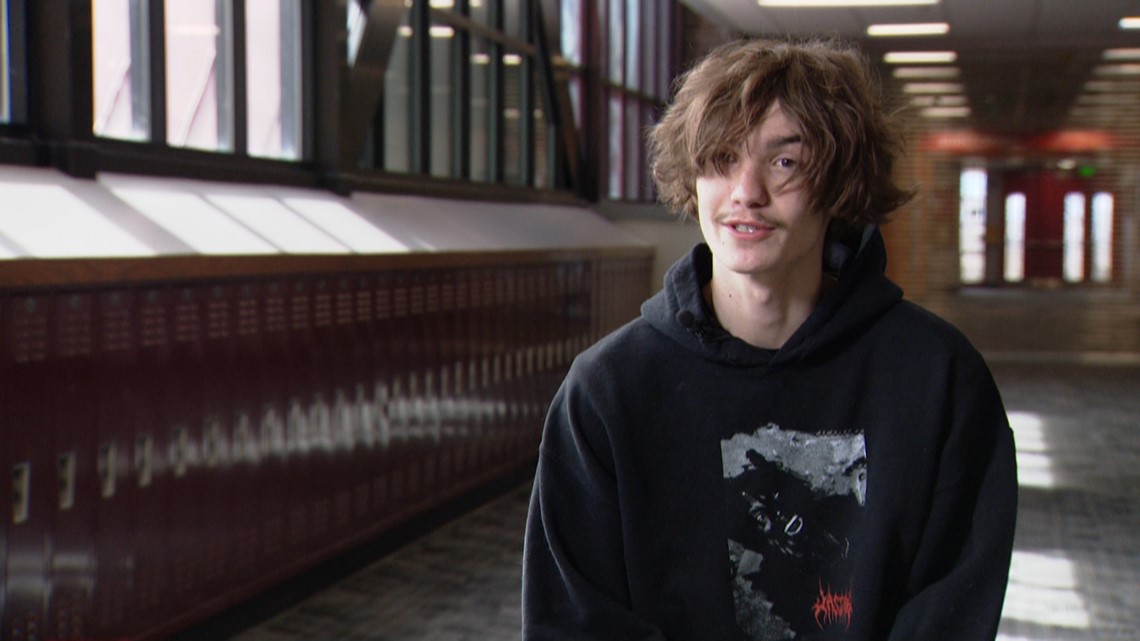 "Freshman year, I started out kind of ditching my classes, not really going to anything, not really caring, then COVID happened and then I just really gave up on school," Greco said. "(Now), I'm a lot happier person now that I'm in that program, I feel a lot better about myself and who I am."
It's an achievement his mom Rachel Price was confident her son could make.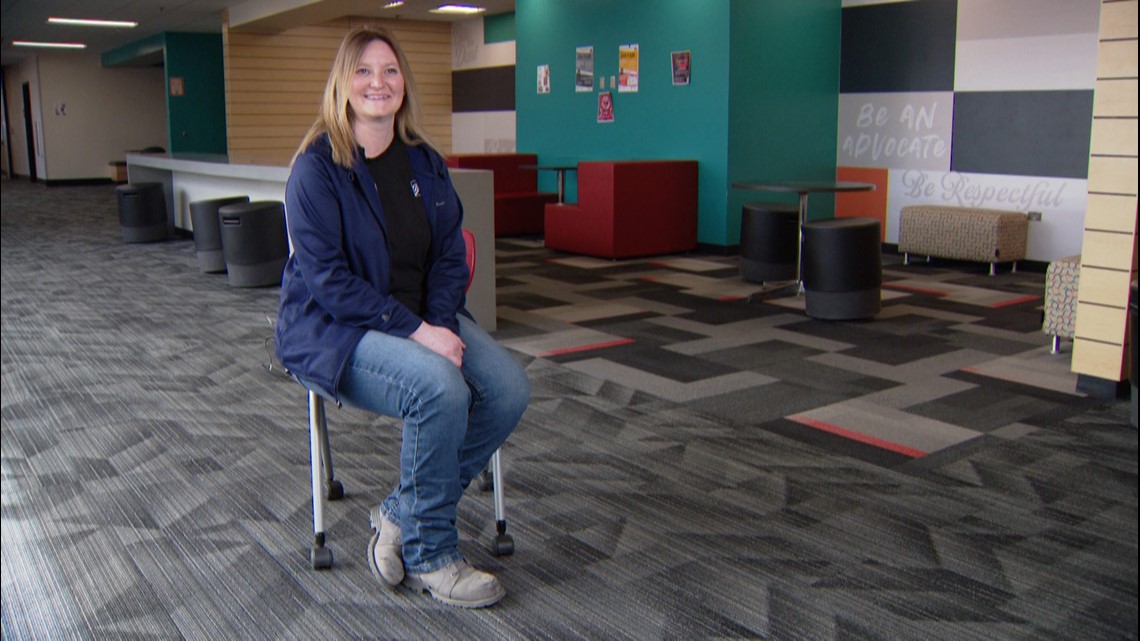 "I knew if a challenge came along, he would be able to work through it," Price said. "He was so excited everyday he went to school, he wanted to go to school, and his focus got deeper, and his courage got bigger, and he just exceled past what I thought was going to happen and I'm proud of him."
Vigil said the high school has about 700 students with 73% identifying as students of color, 20% are English language learners and 75% of the students are on free and reduced lunch. Over the past two years, programs like the Empowerment Program have helped with the overall success of the school.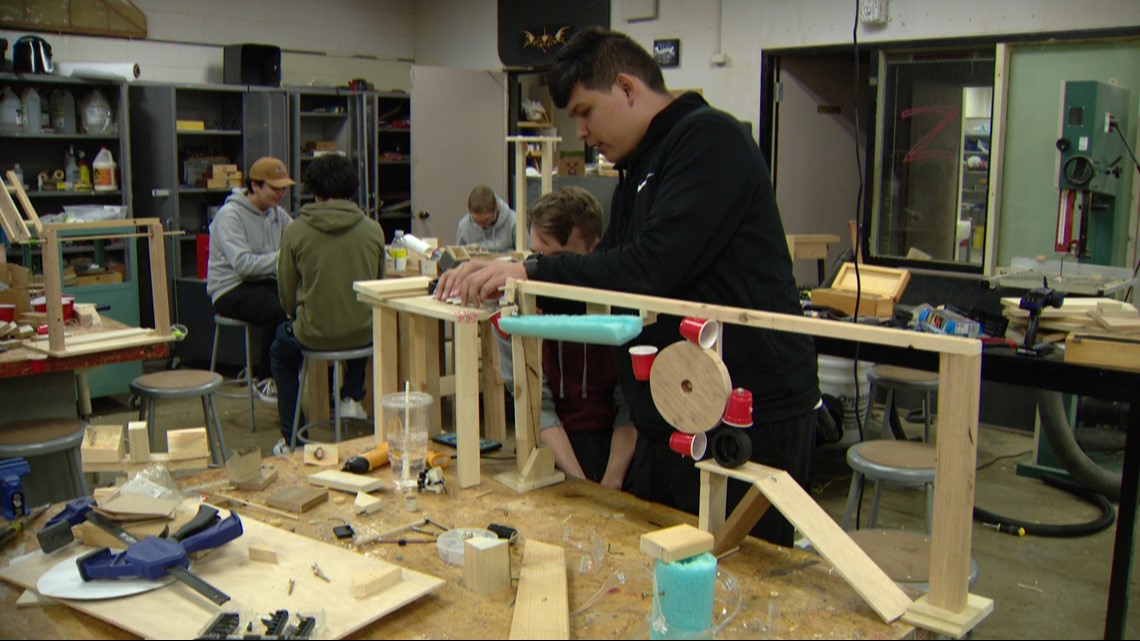 "Our student population has greatly improved their academic performance, "Vigil said. "We have an 11% increase in graduation rate which I know is the highest in our county, and I'm hoping it's one of the highest in the state."
Vigil hopes the strategy will help bridge the gap to achieve academic success for all her students.
"We really just try to help kids shift their mindset and address those underlying problems for failure in school," Vigil said. "I'm really proud of our kids because they had to make that change, we couldn't do it for them."