"We're one of the few schools that I know of that is co-divisional," said principal Jimmy Tricco. "We have one school but we have a boys division and a girls division."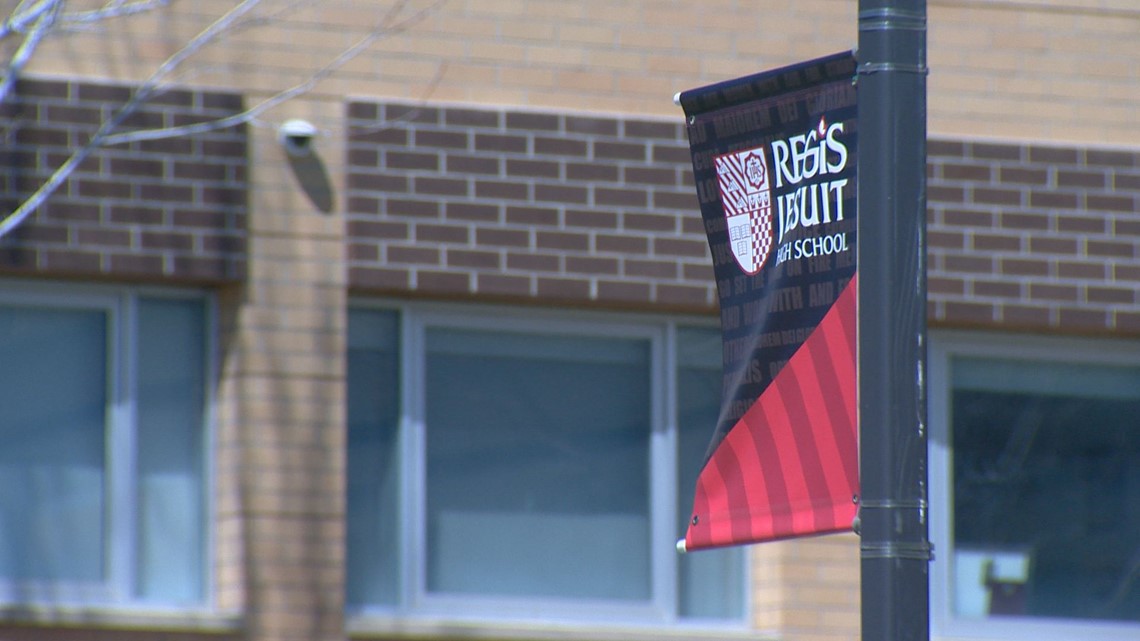 The school said it's divided into two separate campuses, to keep students focused on their education.
"Based on our research, it shows that single-gender environments are more conducive to learning so we want to make sure we remove any distractions," Tricco said.
But about five years ago, they made a decision to build a performing arts center(PAC) to bring together students to share their love for the stage.
"Not only does the PAC serve as a place for kids to be creative, to live out their passions but it's also the center of campus where our boys' division and girls 'division come together quite literally," Tricco said.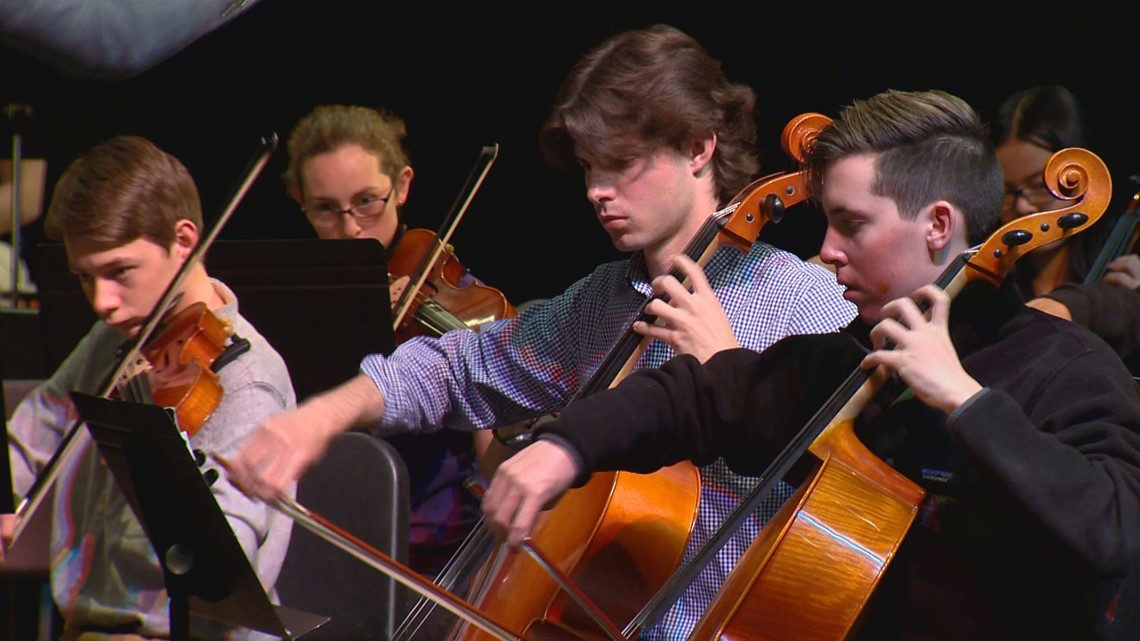 "Our goal is to really make it seem like the most inclusive space that they can possibly have," said Performing Arts faculty member Dr. Leann Osterkamp. "Our program has a lot of diversity and we offer a lot of different options so that students always find a place that they can be included in the arts."
The center is where students can learn about the arts through music, performance, and drama all in one common space.
"In the past when you really think about Jesuit schools, they've had a long history of supporting the arts but now that we have this awesome facility, it's allowed us to flourish and expand," Osterkamp said.
"Coming to Regis and knowing that there was a choir really opened doors for me," said sophomore Olivia Taylor. "And also in a way, (it) made me feel welcome."
The department has had success over the past few years with several students in All-State Choir and All-State Jazz Choir and recently their musical "Sister Act" was awarded the Thescon Mainstage Performance in Denver at the Bellco Theater. Success based on performance and inspiration.
"Everybody's excited to be there, everybody wants to be there," said sophomore Ella Hagg. "I think that's what sets us apart as a music program."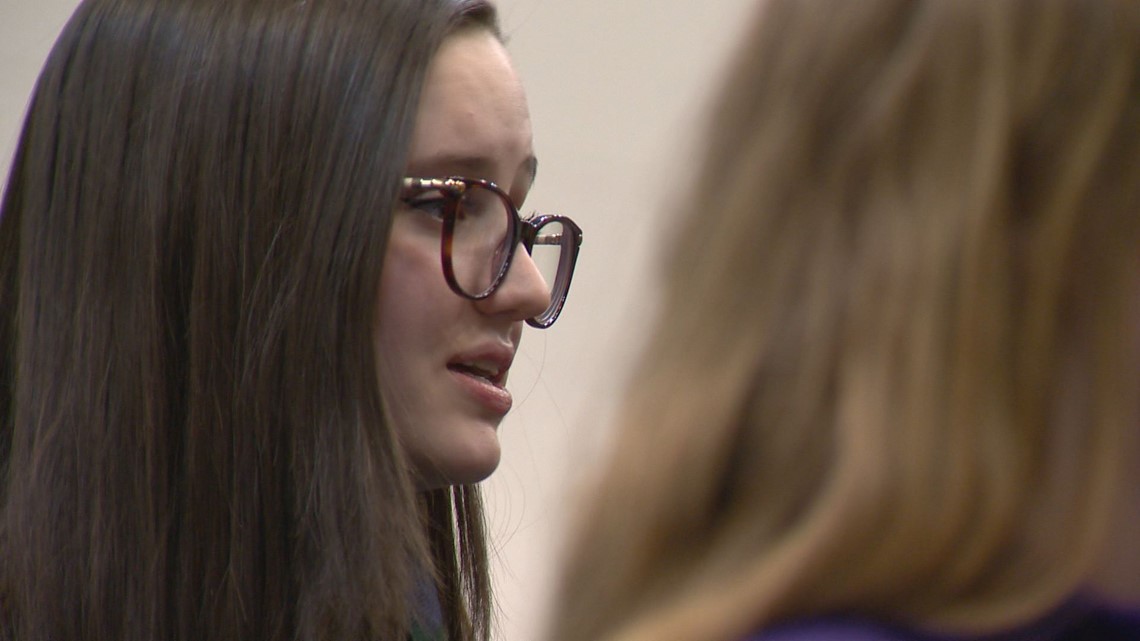 "Regis has a pretty rigorous curriculum as a college prep school," said Junior Connor Martin. "So it's really nice to just come to orchestra and just make music and do something that I love."
The school said the performance art center made it easier for these students to come together to be creative and fulfill the mission of the school to serve the greater good.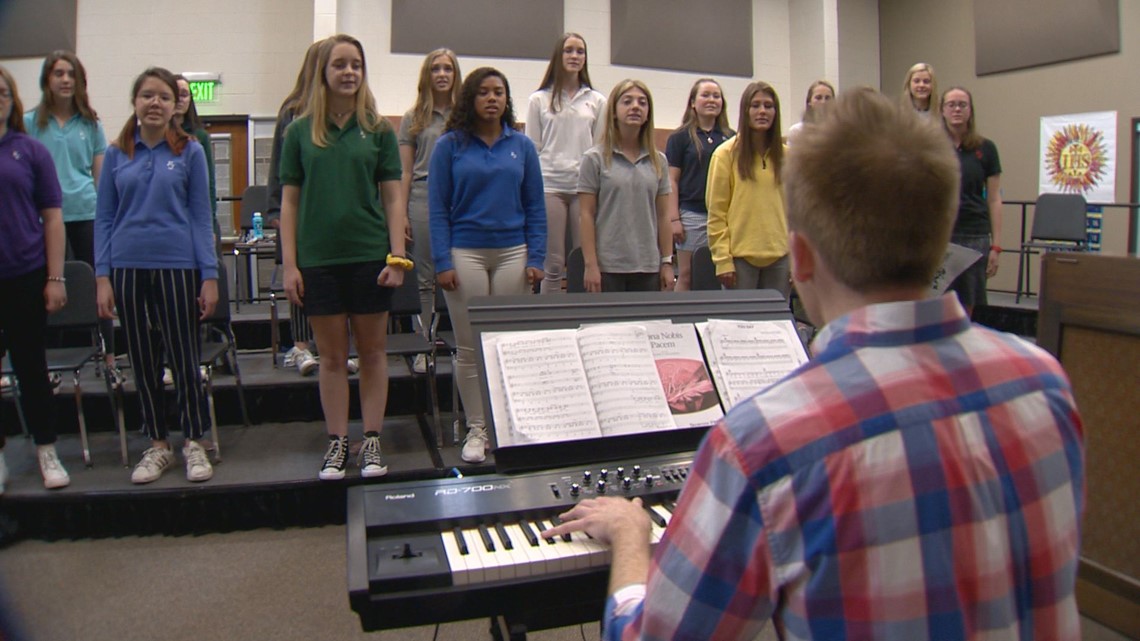 "It's a passion, it's something that I like," said junior Angela Serwa-Marfo "And also the fact that you can use your instruments to bring people joy."