DENVER — Camille Moore has known since the third grade that she wanted to become a lawyer.
Raised by a single mom, Moore graduated from East High School and went on to graduate from CU Boulder with degrees in Political Science and Ethnic Studies. She was the first in her family to graduate college before entering law school at the University of Denver, where she became the first Black student president of DU's Student Bar Association. She said her plan has been her mom's dream.
"My mom was key," she said. "She'll tell you, 'I'm here now, but you're the next iteration of us,' so [I'm] being able to see her dreams come to fruition, because she never got to go to college."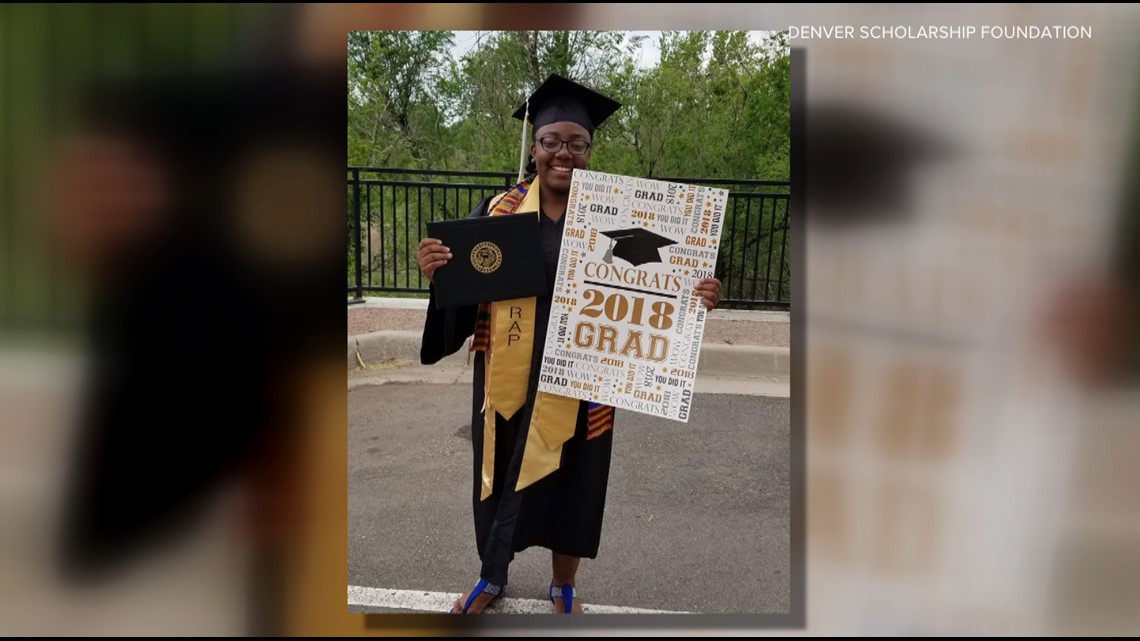 But Moore said it was at East High School where her dream of going to college became a reality with the help of the Denver Scholarship Foundation. The group supports Denver Public Schools students through its Future Centers, located in 15 high schools across the district.
"This is the center where I had notepads and notepads of paper that had scholarships [and] when they were due," Moore said. "And have people telling me, 'There's nowhere you can't go.'"
According to their website, DSF was established in 2006 after recognizing that Denver students face multiple barriers to completing a postsecondary degree. In the foundation's 15 years, they have helped thousands of students like Moore through the enrollment process.
"All college enrollment steps, from being able to identify what careers they're interested in, from colleges that they want to apply to," college advisor Ambria Merriex said. "They're not only helping students get into college, but they're also helping students get through college, from the financial support to the advisors on their campus."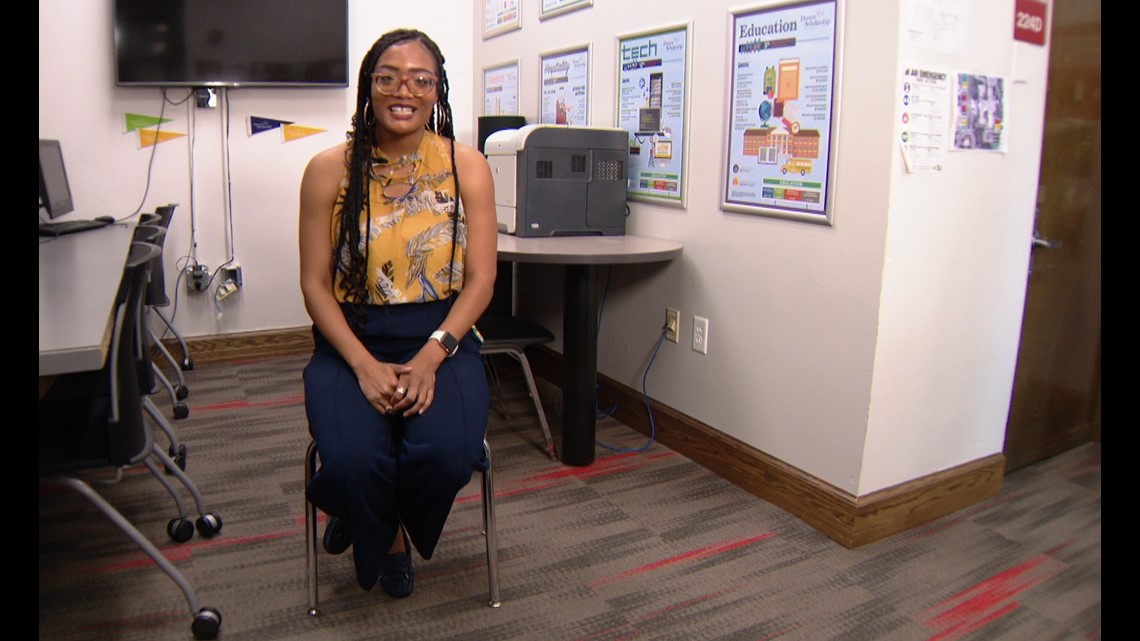 Merriex, who is also an East High alum and DSF alum, said working for a foundation that made her college dream a reality is a blessing.
"It's one thing to come back and work for your alma mater, but it's also a cool thing to come back and work for DSF [because] I would not be where I'm at if it wasn't for both DSF and East," Merriex said.
With the help of the foundation, Moore said she was able to apply for multiple colleges for admission and was awarded over $100,000 in scholarships to pay for her education, so her mom wouldn't have to.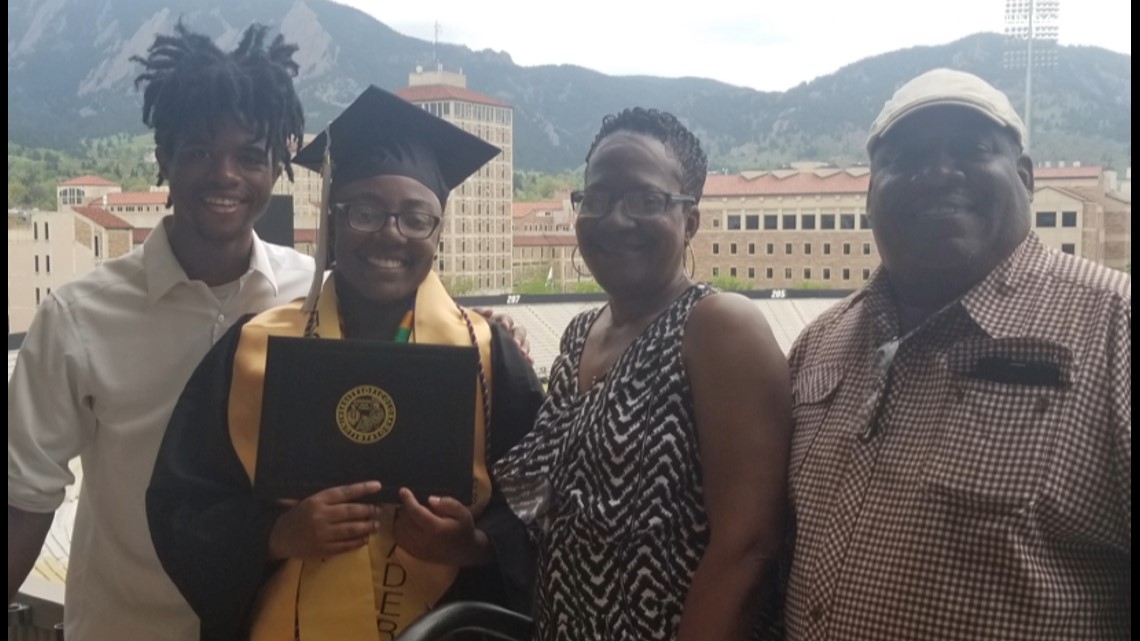 "Seeing her as a single mother, I didn't want her to have to come up with anything," Moore said. "Because I knew how hard it is, I knew that she would help, but I wanted to take the steps and make it so she wasn't in debt trying to help me."
Moore had three major surgeries where she learned how to walk again, started law school during the pandemic and lost her biggest cheerleader—her aunt Sheryl.
She's now getting ready to graduate from DU Law School this weekend, with plans of becoming a lawyer and eventually a U.S. Senator. She said it was the support of her family and DSF that got her through the tough times.
"Graduation from law school, which is wild to think, from third grade, realizing the amount of work that went into it and the amount of people that got me here," Moore said. "The work's not done, because I have the bar, but it's a big step because I'm the first JD in my family."

She said her pathway in life was easier to see with the help of DSF and East High — the school she still loves.
"As I tell people, East is home and where I became who I am," she said. "This place is home, and I don't think I would have been me without the people in it."