DENVER — RiseUp Community School opened its doors in 2015 as an alternative charter high school to students who were looking for a change in their learning environment. Part of the Denver Public School (DPS) system, their mission is to engage students who have previously dropped out of school or are at risk of dropping out in a supportive learning environment. In 2017, the school moved to their new location at 2342 Broadway Street in downtown Denver—a building that has a history of serving others.
"It was an old carriage house and part of what they did was manufacture carriages for (Denver) firefighters with the horse-drawn carriages," said principal Karen Ikegami. "We leased the building from the Denver Firefighters Protective Association, and they were just very conscientious about who they wanted in their building…they wanted an organization that served the community."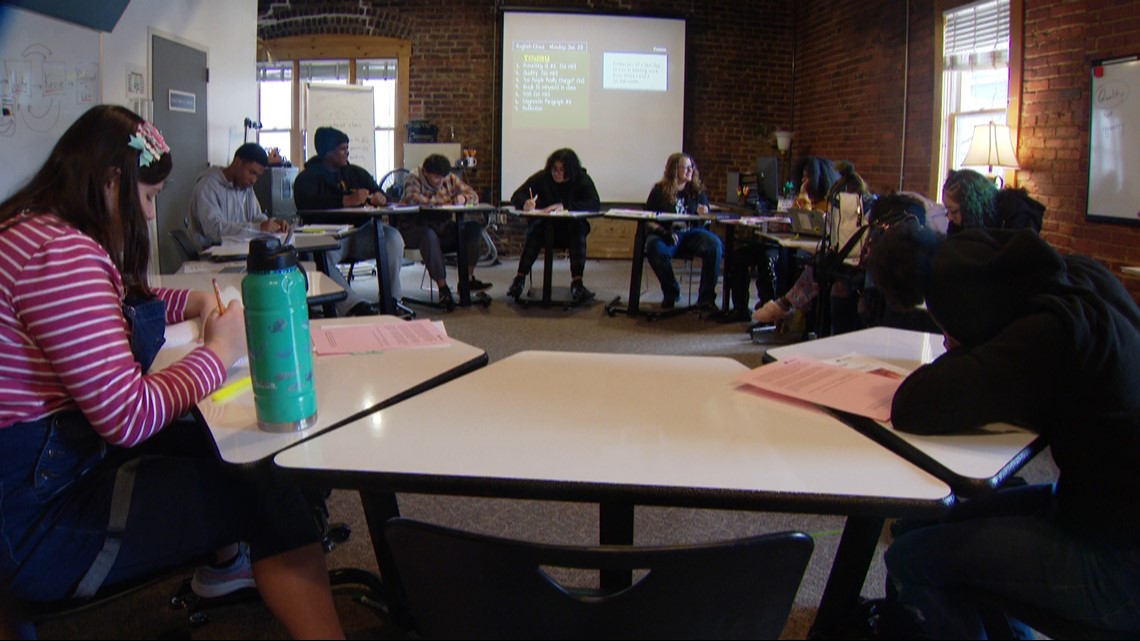 The new location features classrooms with brick interior and wooden floors to create a space where students feel welcome. The classrooms are intentionally a little bit smaller to keep the student population per classroom down to about 15 students. RiseUp is free for the 120 students that attend classes there trying to get back on track for graduation. Ikegami said the school is trying to help students who may struggle in larger settings.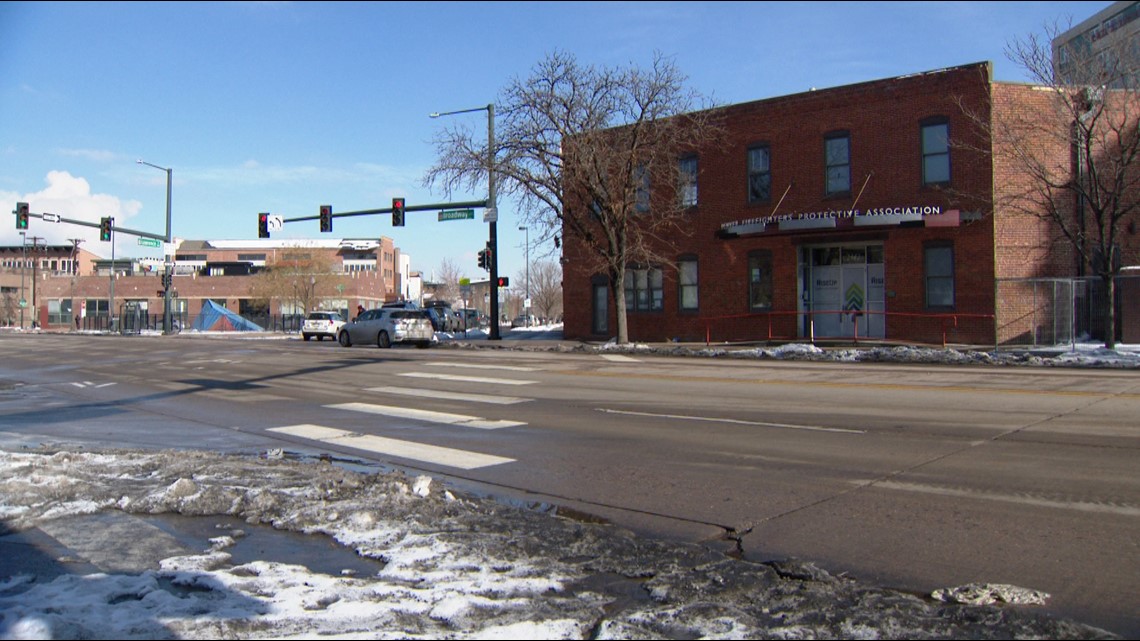 "It's warm, it's inviting, it doesn't feel like a typical school, and I think that helps our students also reset when they come in," Ikegami said. "And so, our goal is to change the setting and what we found is that shift and with a little bit extra attention, they just thrive and so they're back on track for post-secondary planning."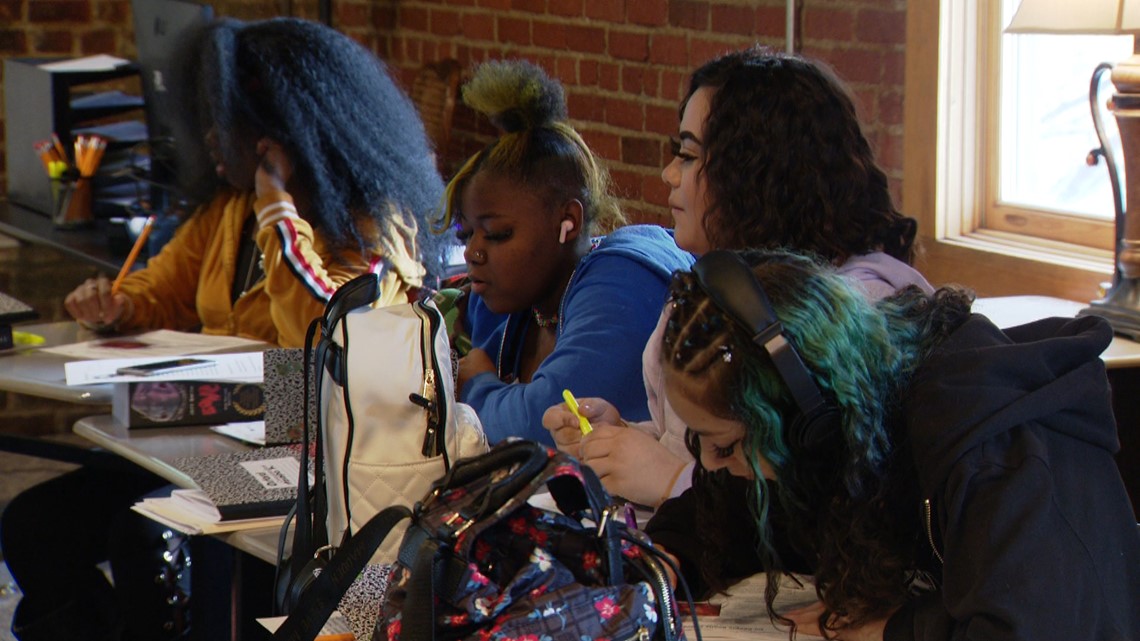 Each class at the school is twelve weeks long and students can earn credits at an accelerated rate without taking shortcuts. It's a strategy to get their students focused on class attendance and engaged in learning. School counselor Jalonia Walker said it's the school's job to make students feel safe and comfortable.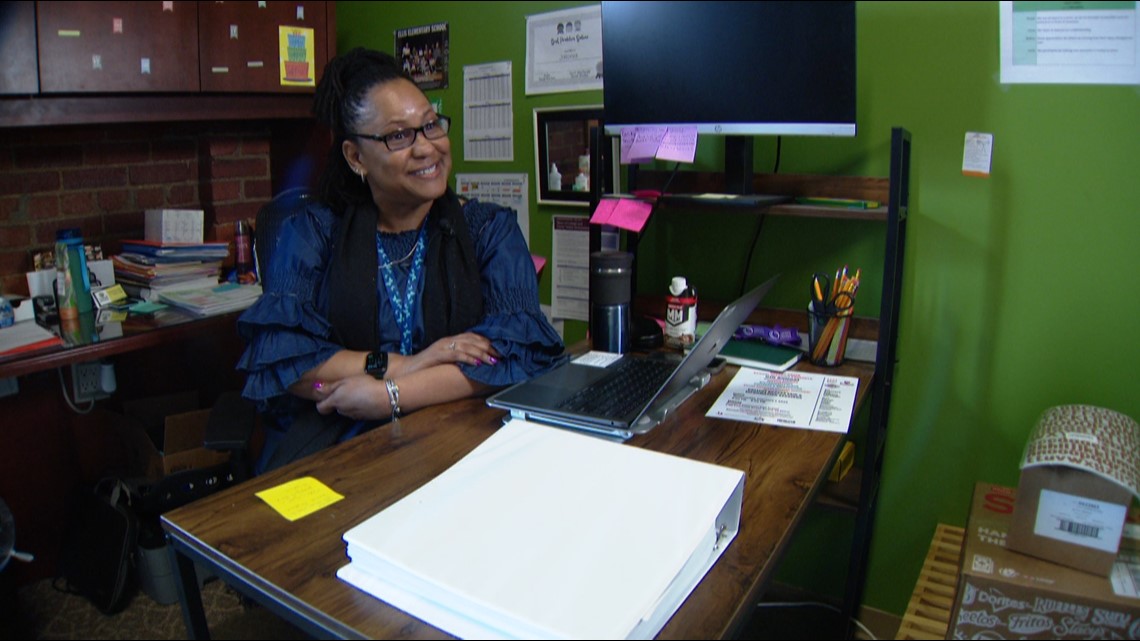 "They're coming from where students might have been kicked out of their previous high school for attendance, they're coming from different social and emotional backgrounds where they've dealt with anxiety, depression," Walker said. "It makes them feel like, 'Hey, they heard me. They understand that I might be living in a homeless shelter but what's important is not that environment but my goals and where I'm going now' and they feel supported in that environment as well."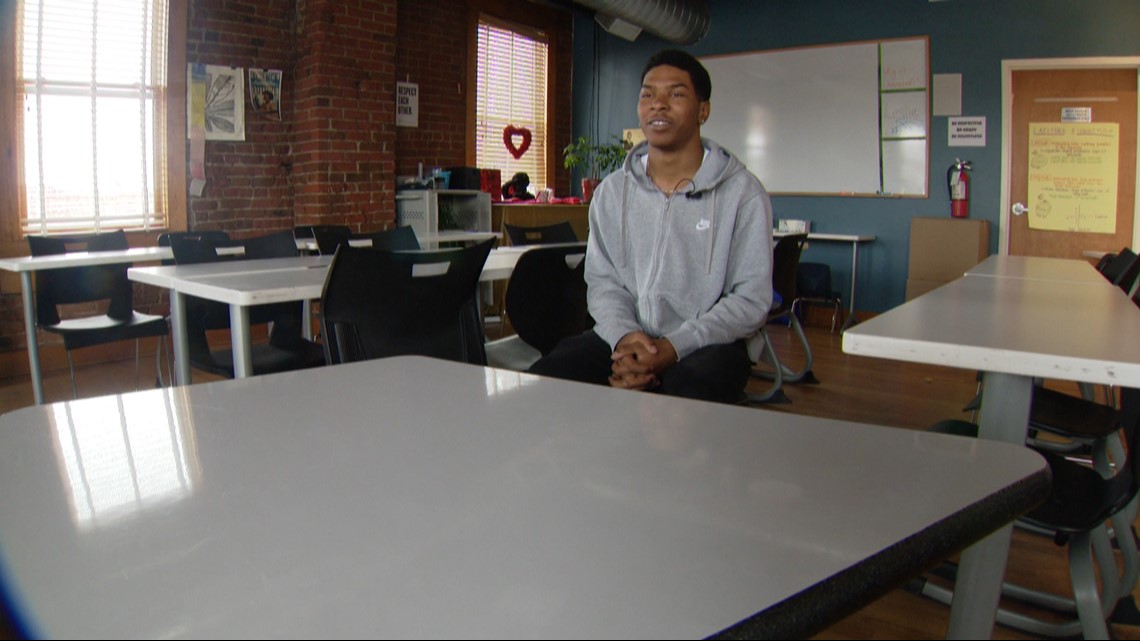 JoJo Ford is a junior at RiseUp and said he transferred here last year after struggling at his last high school.
"I was just around a lot of people who didn't take school seriously, so I didn't myself because I never really thought that. I never really thought that school mattered," Ford said. "Here you've got a lot of people who come from the same cloth as you so you definitely can relate to a lot of things that they say, how they feel, and it just helps you get further."
RiseUp also has two therapy dogs who greet students at the door each morning. Walker said it's another way the students learn to cope with stressful situations.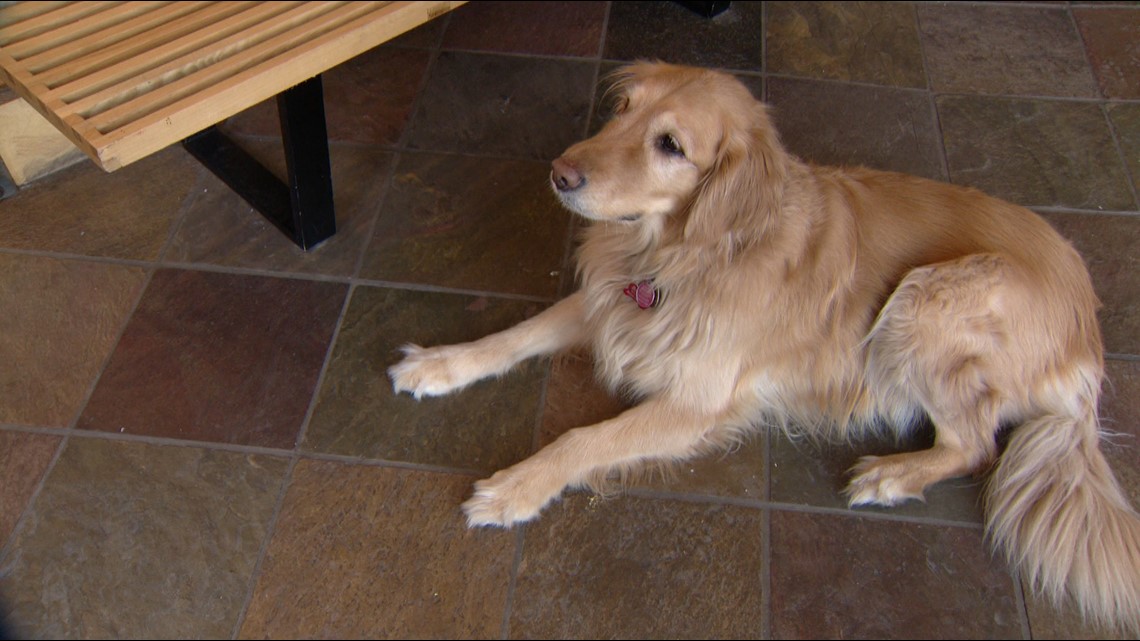 "They're greeted at the front door with a dog who's loving on them and wanting to be rubbed and wanting that attention, that makes them feel good too," Walker said. "I feel like kids, they gravitate to that because sometimes, the families are not functional and so they gravitate to that family feel."
The school hopes their students thrive with lessons that they will carry through their lives, taught to them in a building that's still serving the community.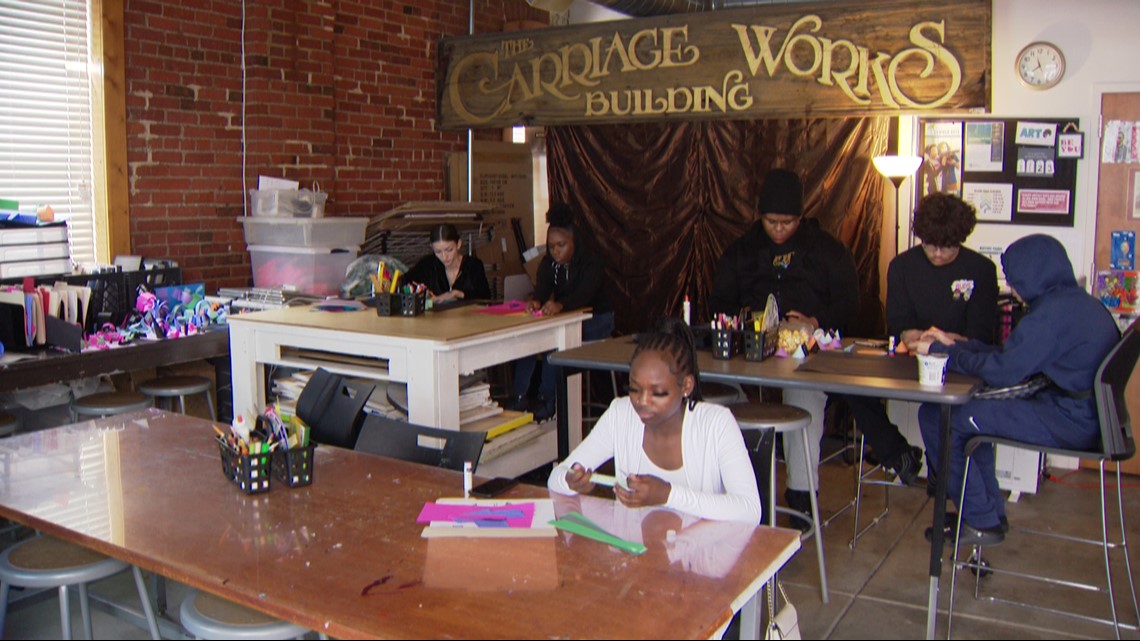 "They're just regular kids. They're all trying really hard and somehow, they just found a crack to slip through and normally, our kids are the ones that find that really small crack," Ikegami said. "It's understanding, 'I am a powerful person, and I can put all this together' and that's what you see in our grads."