DENVER, Colorado — Sun Valley neighborhood residents said at a community meeting Thursday that future affordable housing will increase enrollment at Fairview Elementary School, which is on a list of potential closures.
Community members, parents and teachers attended a Denver Public Schools meeting last week to talk about Fairview. One of those who attended the meeting was Genevieve Rubio, whose daughter attends the school.
"Honestly I think the closing of Fairview would be devastating for some of the people here in this community," Rubio said.
"Fairview has stood as a place that is stable to come back to," said a teacher at the meeting. "Our enrollment is down because our houses were torn down, and they're coming back, but it is taking forever."
Denver Housing Authority has 264 units that are expected to become available and leased to families in a matter of weeks. They are also projecting 240 to 400 school-aged children to return to the neighborhood when construction is entirely complete.
"Right now is this critical moment where we have 264 units of housing that people are starting to move into next week," said Annie Hancock with DHA. "As we are bringing people back into the neighborhood, Fairview is an attraction."
DPS said the numbers presented by DHA would not increase enrollment enough to save the school.
"The truth of the matter is, even if its their projections versus ours, it's not significant enough in making a difference," said Superintendent Alex Marrero.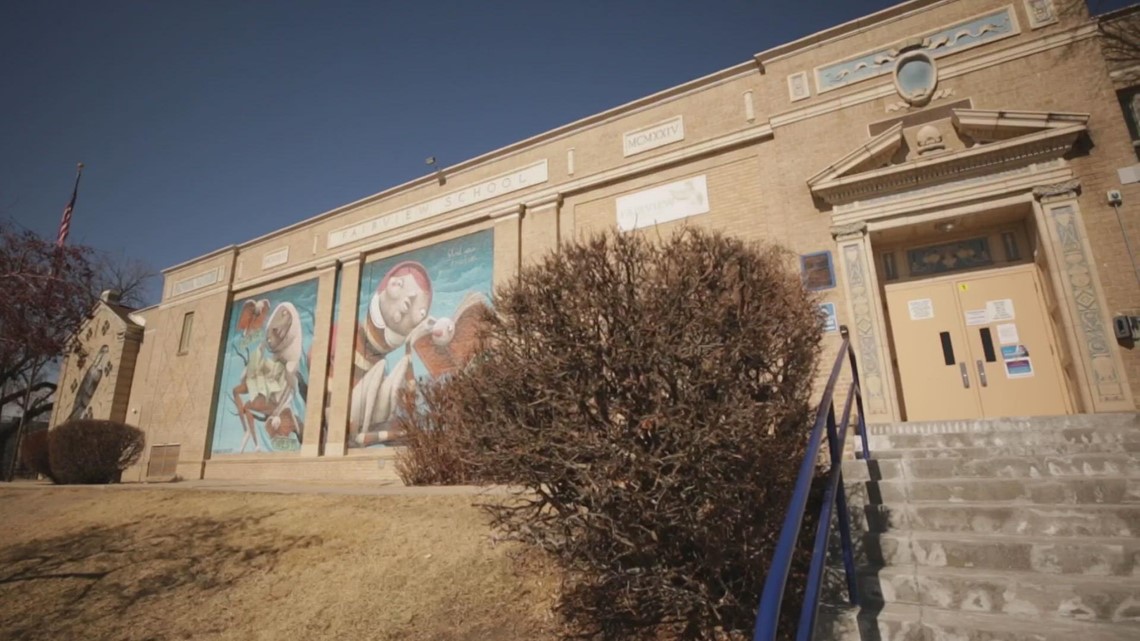 DPS projects that enrollment will continue declining next year, while DHA says those numbers will certainly increase. Marrero said that adding children could instead create more strain on resources due to how schools are funded.
"We did hear from community members, which is important, but what I think what we may be neglecting is the day-to-day grind that our educators are dealing with," Marrero said.
"Small schools were created to be neighborhood schools, to be small on purpose, to meet needs that were specific to communities, and I feel like we are being punished for that now, and that's really sad for our families and for our communities," said Kris Rollerson, executive director of Sun Valley Youth Center.
Some attendees at Thursday's meeting requested that the district hold off on making a decision until families are settled, to re-evaluate how many children truly return to the neighborhood.
The next community meeting is happening on Monday night.
More education stories from 9NEWS:
> Top stories from 9NEWS curated daily just for you! Sign up for the 9NEWSLETTER right now to get can't-miss stories, Next and Broncos content, weather and more delivered right to your inbox.