DOUGLAS COUNTY, Colo. — Douglas County Libraries has experienced an increase in attempts to remove content this year, with appeals from residents up 380% compared with 2022, according to the library system.
So far this year, Douglas County Libraries has received 19 appeals. Last year, the library received five appeals. The year before that, it was three.
Public libraries provide for community members of all ages. That's not a responsibility in Douglas County, it's policy. The library system's bill of rights states that "materials should not be excluded because of the origin, background or views of those contributing to their creation."
"What they want, not what we want," said Bob Pasicznyuk, Douglas County Libraries executive director.
Library districts have different terms for requests to remove content. In Douglas County Libraries, they're called "citizen appeals."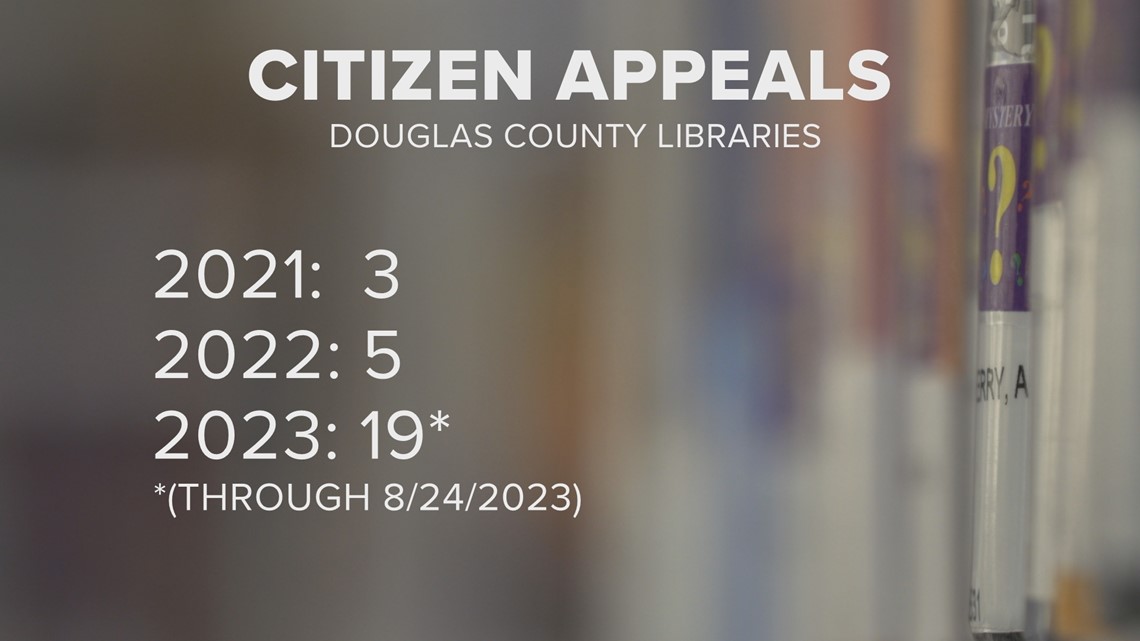 "That's not unusual in America right now," Pasicznyuk said. "There are more book challenges going on in the United States than historically there's ever been."
He said he believes the reason for the increase correlates to national politics.
"If you want to call it a culture war, or not a culture war, that's going to end up spilling over into the conversations in their public library, as well," he said.
The American Library Association reported more attempts to remove books in 2022 than the organization had ever recorded.
9NEWS found other local library districts are not receiving the same increase in challenges. Denver Public Library calls these appeals "requests for reconsideration." So far this year, the library system has received none.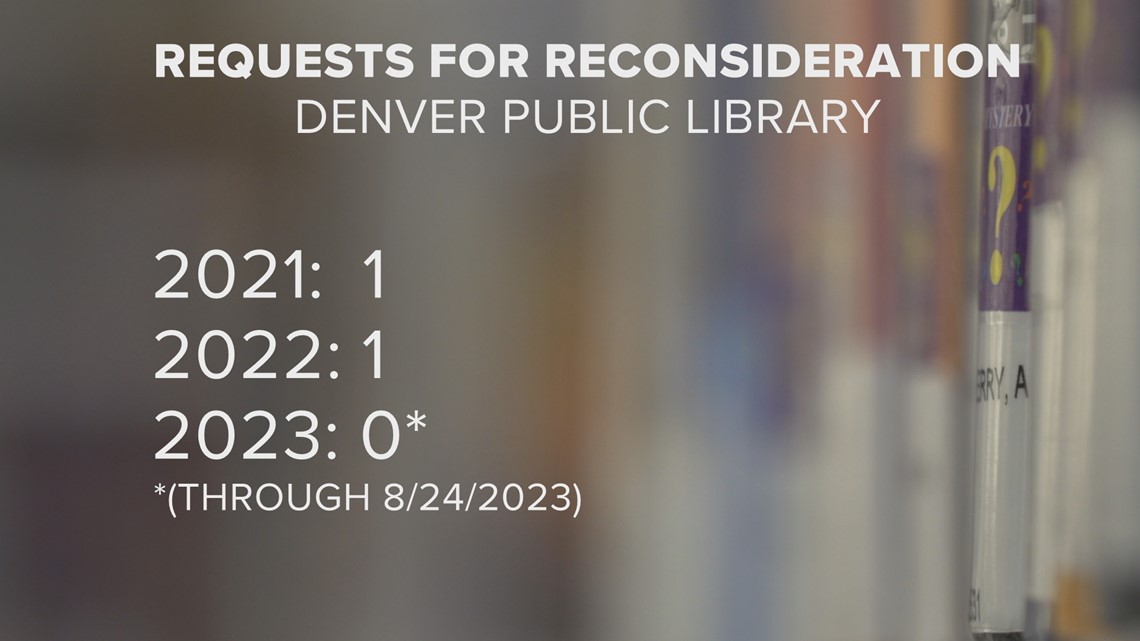 The Pikes Peak Library District, in Colorado Springs, has received three requests so far this year. That is the same number as the High Plains Library District in Weld County.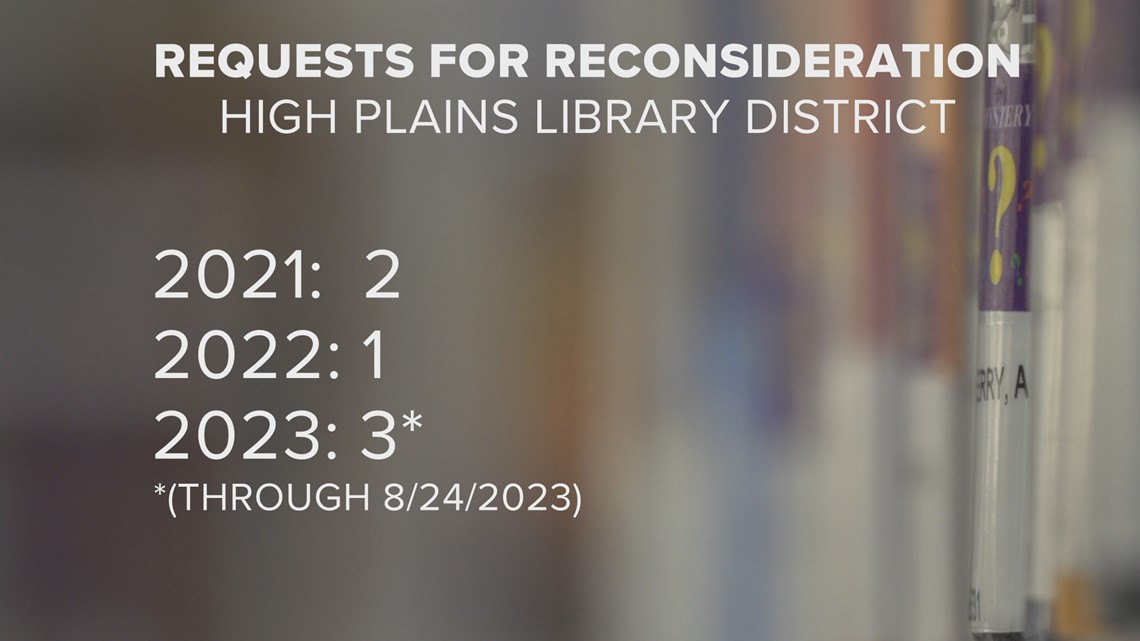 Almost all of the appeals Douglas County Libraries has received this year involve sexual orientation and gender. Some petitioners described the content as, "blatant grooming," "ideological propaganda" and having a "demonic narrative."
Douglas County Libraries keeps adult content on the second floor, while children's content sits on the first floor. Staff members review every appeal that comes in, and Pasicnyuk said most of the time they can find a solution with people.
"Our policy says that demand is the single highest priority for us," he said.
So, if citizens are checking out books, or want certain books, then he plans to get or keep them. A person, who identified themselves as transgender, recently told the library board why some of the challenged content matters.
"If these books aren't open to the community like your books are, we are not seen, we are not heard, and that's not OK," that person said.
Pasicznyuk promised to carry content some people will not like.
"A public library is a place for that, to be a level playing field for everyone," he said. "I can't believe that anybody wouldn't go through a finely stocked public library and find content that maybe wouldn't appeal them, or they don't believe in it, or they don't think that view of economics, or that view of race, or that view of faith is going to match theirs."
That's a crucial concept for him.
"We place it out there and let people self-select into what their family believes or what they want," he said.
He explained the philosophy with a food analogy: "We serve people who love pulled pork, and we serve people who are vegan. Both of those can be matters that they care deeply about, let alone how you raise your children."
While Pasicznyuk promised to provide content for all, a man who recently lost challenges made a promise, too.
More 9NEWS coverage of Douglas County:
9NEWS+ has multiple live daily shows including 9NEWS Mornings, Next with Kyle Clark and 9NEWS+ Daily, an original streaming program. 9NEWS+ is where you can watch live breaking news, weather updates, and press conferences. You can also replay recent newscasts and find videos on demand of our top stories, local politics, investigations and Colorado specific features.