DENVER — The University of Denver (DU) will honor Denver Broncos Ring of Fame member and Pro Football Hall of Fame member Floyd Little with an honorary Juris Doctor degree and the Distinguished Alumni Award, the university announced Monday.
Little, a Broncos running back from 1967 to 1975, will be awarded both honors during the University of Denver's Alumni Weekend which begins Friday, May 17.
Little graduated from DU in 1975 with a Master's degree in judicial administration after playing his entire NFL career with the Broncos.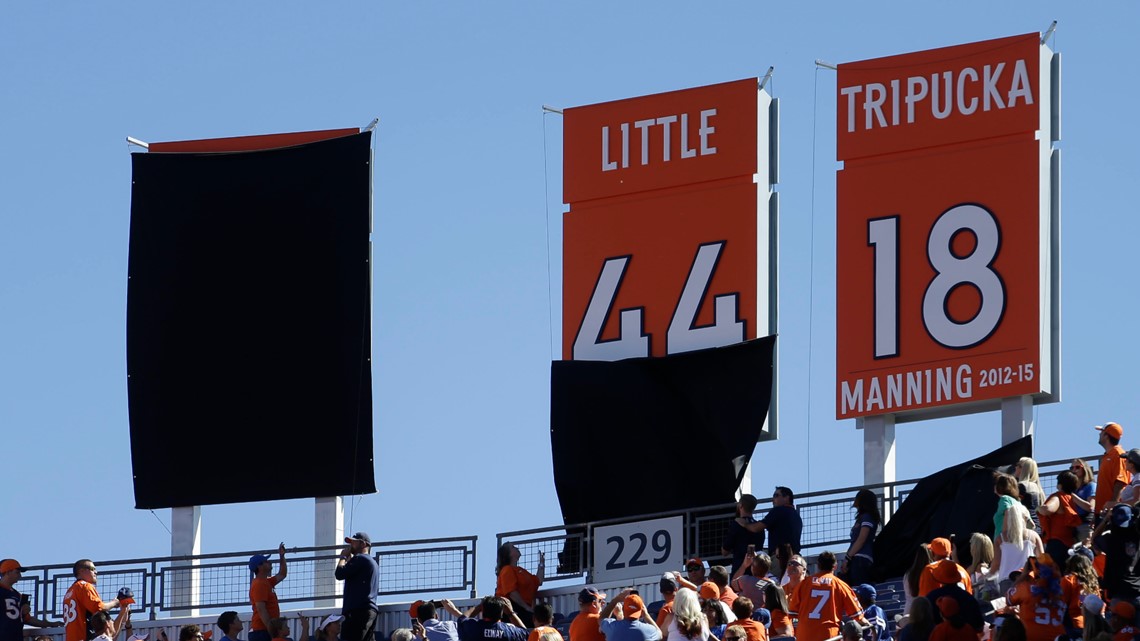 An original member of the Broncos' Ring of Fame, Little's No. 44 has been retired by the team and he was inducted into the Pro Football Hall of Fame in 2010.
Little will receive DU's Distinguished Alumni Award during a celebration on Friday, May 17 and will be awarded an honorary Juris Doctor (J.D.) degree on Saturday, May 18 during a commencement ceremony at Sturm College of Law.