Michael James is the principal at Jefferson High School and has been for six years. His background in education spans more than two decades. He's worked as an educator in Colorado for 22 years. Students at Jefferson might know him as just the man in charge, but they likely don't know he's dreaming of being a tiki bar bartender on an island with palm trees. Learn a little more about him below.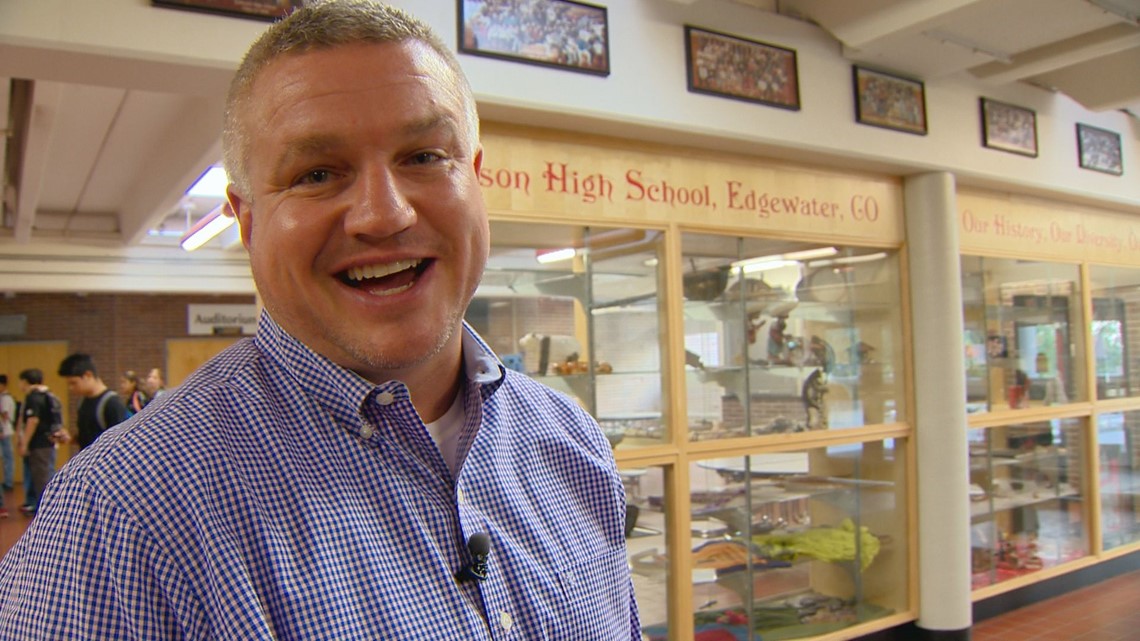 Where you went to college: Providence College, Providence, Rhode Island
Job at Jefferson: Principal
Number of years working in education and where: 22 years, Loveland (Loveland HS), Fort Collins (Fossil Ridge HS), Northglenn (Northglenn HS), Edgewater (Jefferson)
Number of years at Jefferson: 6
Best thing about Jefferson: Amazing staff that works so closely with our students!
When I'm not at Jefferson, you'll find me: Traveling wherever I can to get out of town!
Favorite movie: Finding Neverland
Hobbies: Reading, traveling, spending time with friends
If you weren't a principal, you'd be: A tiki bar bartender on an island with palm trees
Favorite place you've ever traveled: Key West, Fla.
My students would be surprised to learn: That I have traveled through 44 states by car.
Three words to describe the students at Jefferson: Resilient, spirited, passionate
Three words to describe yourself: Passionate, organized, positive