Seventeen-year-old Jayline Lucero is a senior at Jefferson High School. She works at Papa John's to make money for herself as her mother is incarcerated and her father is homeless. Learn a little more about her below.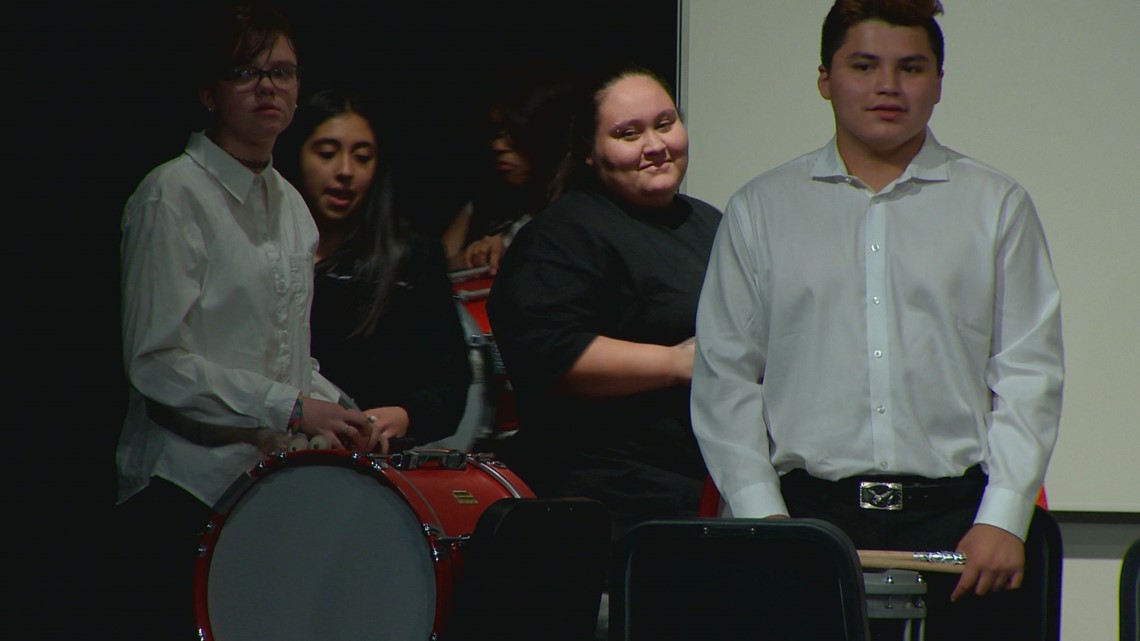 Name: Jayline Angel Marie Lucero
Sports or activities you participate in: Drumline
Favorite subject or class: Drumline or Leadership
What you want to do after graduation: Go to Emily Griffith or straight into work
Best thing about Jefferson: The teachers and how loving they are
Three things that make you happy: Family, friends, music
Three words to describe yourself: Funny, hardworking, awesome
On the weekend, you'll find me: At home sleeping or visiting family.
People would be surprised to know that: I have a lot of siblings and I'm scared of heights.
The subjects of The Jefferson Project