I'm spending a year with high school kids — on purpose.
I'm spending time with 17- and 18-year-old-high school seniors who are giggly. They say things I don't understand. And they make me feel old.
It's a project, not a punishment, that 9NEWS reporter Nelson Garcia and I thought up last spring. It's not something we were assigned to do; it's one we assigned ourselves.
I can't speak for Nelson (he's got some teenagers at home himself), but when I tell my non-news friends what I'm doing, they don't quite get it.
Anne: I'm hanging out at Jefferson Junior and Senior High School for a year. We're following the principal and a few kids.
Hipster, childless friend, wearing a brewery T-shirt: Uh, why? You don't have kids for a reason.
And then I tell them this story.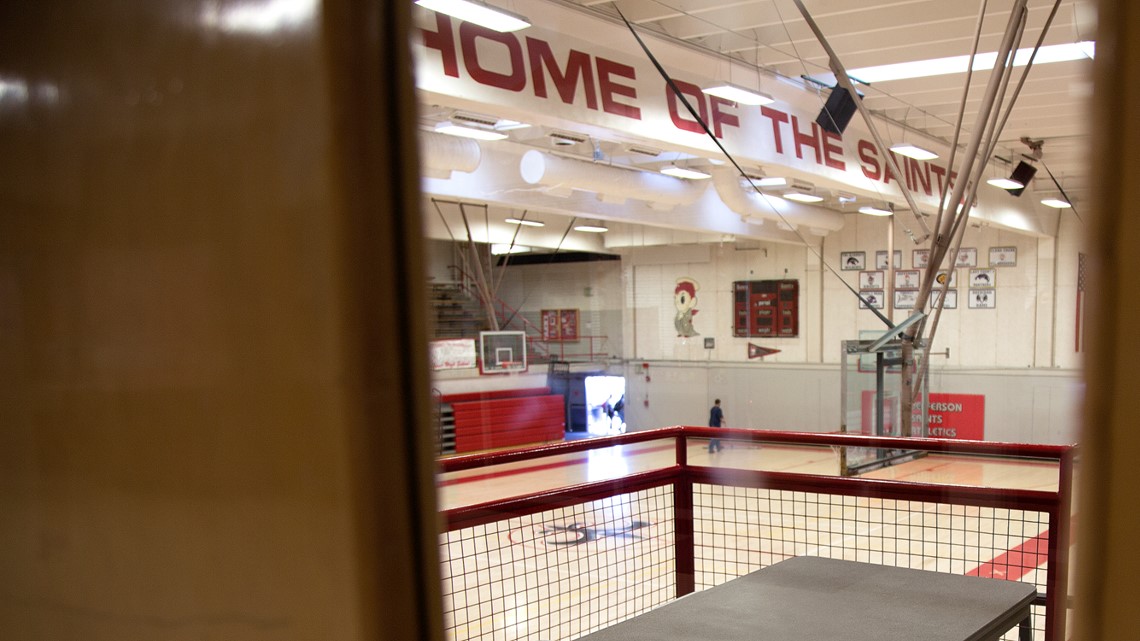 Nelson and I were covering Jefferson's tradition of graduating seniors visiting their three feeder elementary schools in Edgewater a day or so before graduation. They're all decked out in caps and gowns—sort of a practice run. It's adorable to see how excited the elementary kids get.
It's also meant to inspire the little kids who might end up attending Jefferson down the road. Those tiny minds learn they can graduate too, if they work hard.
The principal told us a lot of those seniors were the first in their families to graduate high school. Not all of their lives are easy. Some have to work to help support their families. Some have hard times at home.
We interviewed a kid who said his mom occasionally had to excuse him from school so he could go to work to help with rent. As we were doing that, Jefferson's principal, Michael James, signaled that he had to take off for a bit. Michael was driving another senior to the store to buy him clothes for graduation.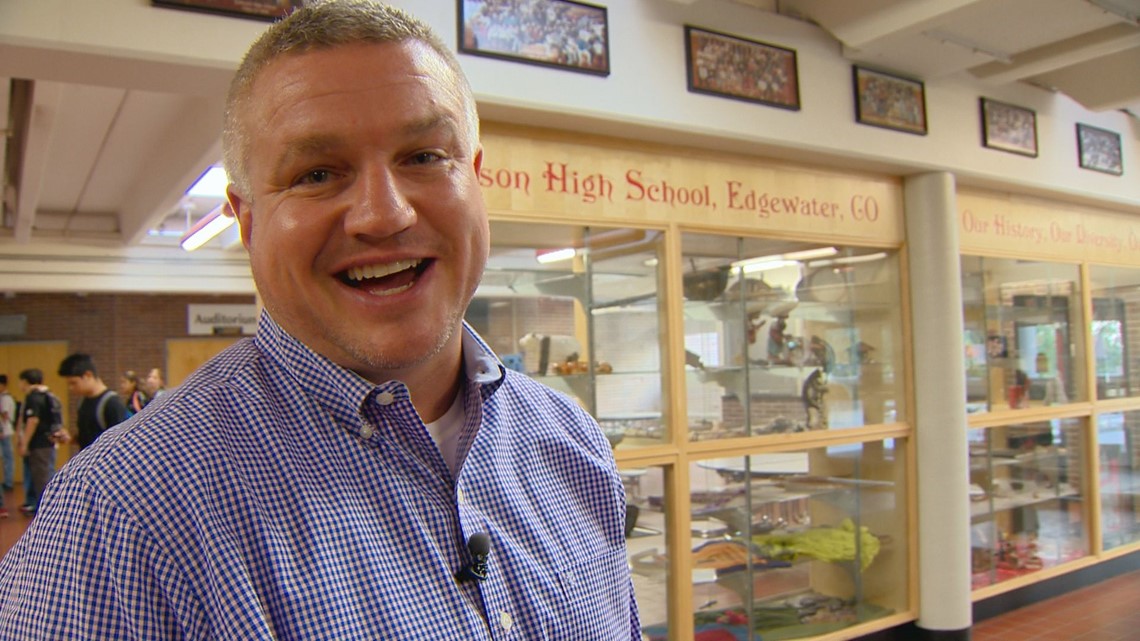 That's the part of my story that clicks with people.
Hipster, childless friend, wearing a brewery T-shirt: That happens?
Yeah. It happens. The town where the school sits is rapidly changing. There's a brewery. A coffee shop. A dog groomer. I'm not complaining—I live in Edgewater and dig all those things. But the school hasn't changed in years. All around it, those boxy, 3-story, million-dollar houses are springing up. Yet, there was a kid at the school last year who didn't have graduation clothes.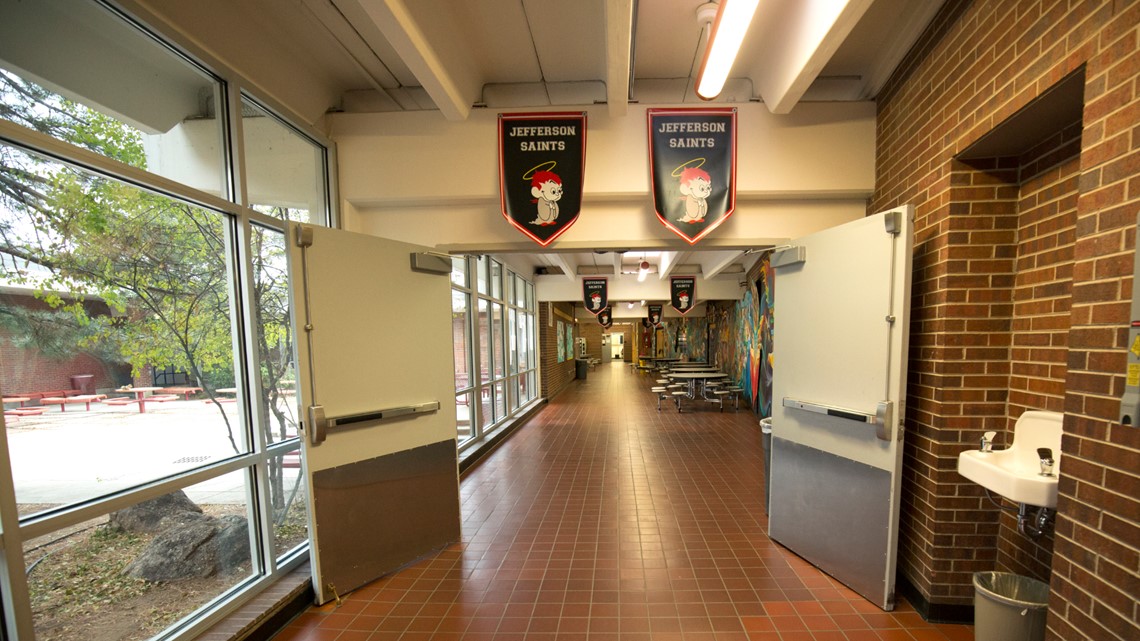 And I'm not sure that we think about it a lot. At least not in-depth. We say words like "gentrification" and "growth" without totally understanding its impact.
I'm sure there are other schools where things like this are happening. Teachers who love their kids, a caring principal who only has time to get to 1/3 of the stuff on his or her list for the day, and kids who might not be super privileged, but are giggly, and smart and want to go to college, and want a good life.
I'm spending a year with high school kids and I'm doing it voluntarily. And happily. And I know I will learn something from them—and not just those phrases I don't understand.
The subjects of The Jefferson Project