The Denver Public Schools Board of Education is redrawing its district boundaries in order to make the population of each district nearly equal to the others.
Four maps under consideration would wouldn't significantly change district demographics, but two others that were introduced this month, E and F, would dilute the Latino vote in District 2 in southwest Denver, LEC said.
"E and F would've brought in tens of thousands of community from the Washington Park area and put them into District 2," said Milo Marquez, LEC chairman. "District 2 is a predominantly Latino community, and bringing tens of thousands of folks from Washington Park would've had severe consequences to that community."
Those two maps, E and F, were removed from consideration after concerns were raised, according to at-large board of education members Scott Esserman and Auon'tai Anderson.
"What the Latino Education Coalition wants to know: Who created these maps? What were the intentions of creating maps that were going to impact the Latino community and diminish the Latino voice and their vote?" Marquez said.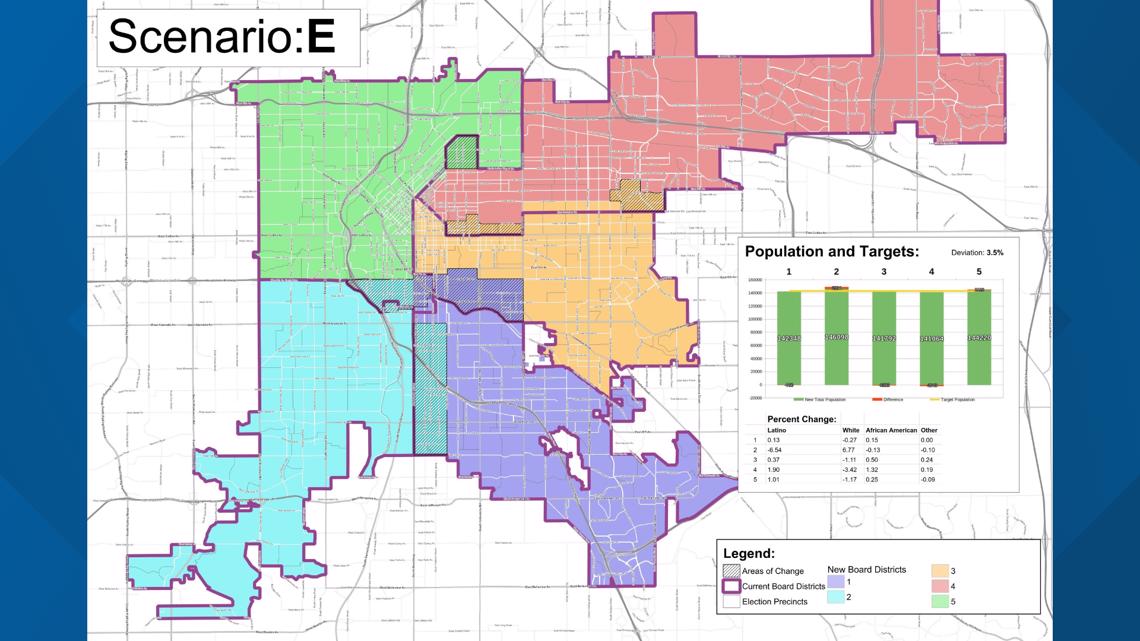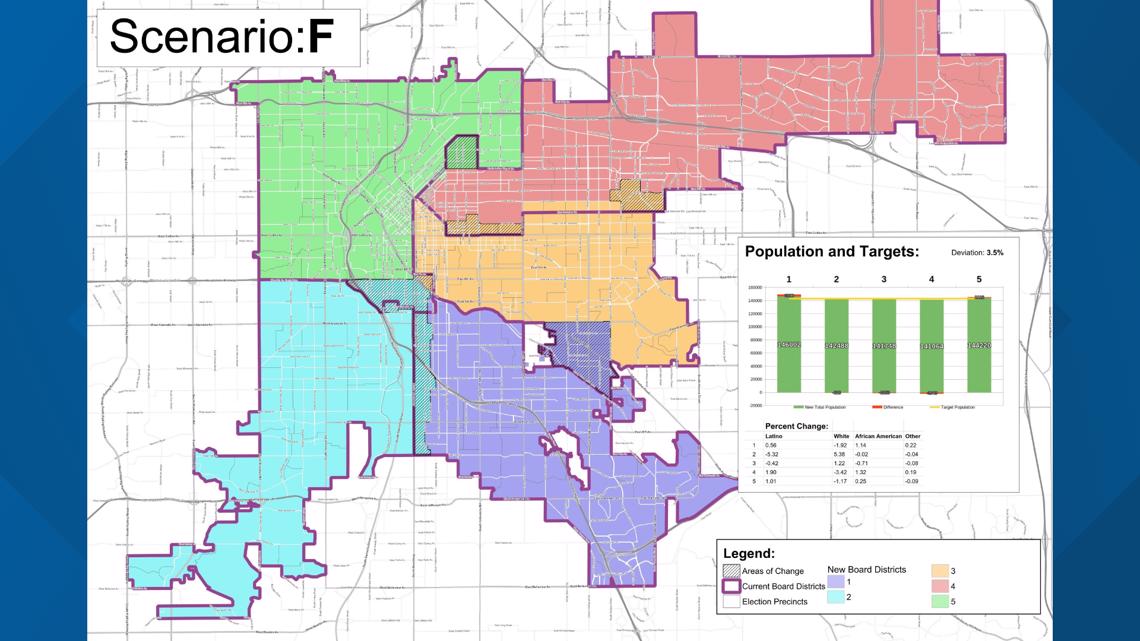 Marquez said the LEC reviewed the four other redistricting map scenarios, A, B, C and D, in early January that they believe are equitable with little demographic impact.
Esserman and Anderson said their proposals were not intended to diminish the Latino vote or engage in gerrymandering.
"Since the southwest Denver boundary can only move north or east, we drafted maps for consideration that would move the boundary opposite to all prior options," Esserman and Anderson said in a joint statement. "The attempt by the LEC to paint this process as somehow conspiratorial is disingenuous."
Even though maps E and F were removed from consideration, the LEC said they have to make sure that no additional maps are introduced before the board of education votes in March.
Xóchitl Gaytán, the Board of Education president and director in District 2, said in a statement that, "Representation of the Latino community is vital to a healthy and vibrant Denver Public Schools Community. I appreciate the advocacy of the Latino Education Coalition in bringing this important issue to light."
The DPS Board of Education is encouraging everyone to get involved in the redistricting process by giving their feedback. You can make your voice heard by emailing them at: board@DPSK12.net.