FORT COLLINS, Colo. — Going out on your own and heading off to college can be intimidating.
"You're not with your parents. You're not with the things that make you comfortable and when you have a learning difference that's magnified by like ten," said Anna Higgins, sophomore at Colorado State University.
She recognizes that being neurodivergent can make the university experience even more daunting.
"I have ADHD, dyslexia, dysgraphia and slow processing disorder, so it's a whole bunch of things," said Higgins. "Universities across the country need to understand that one in four students learn differently. That's a huge population of the people at your school."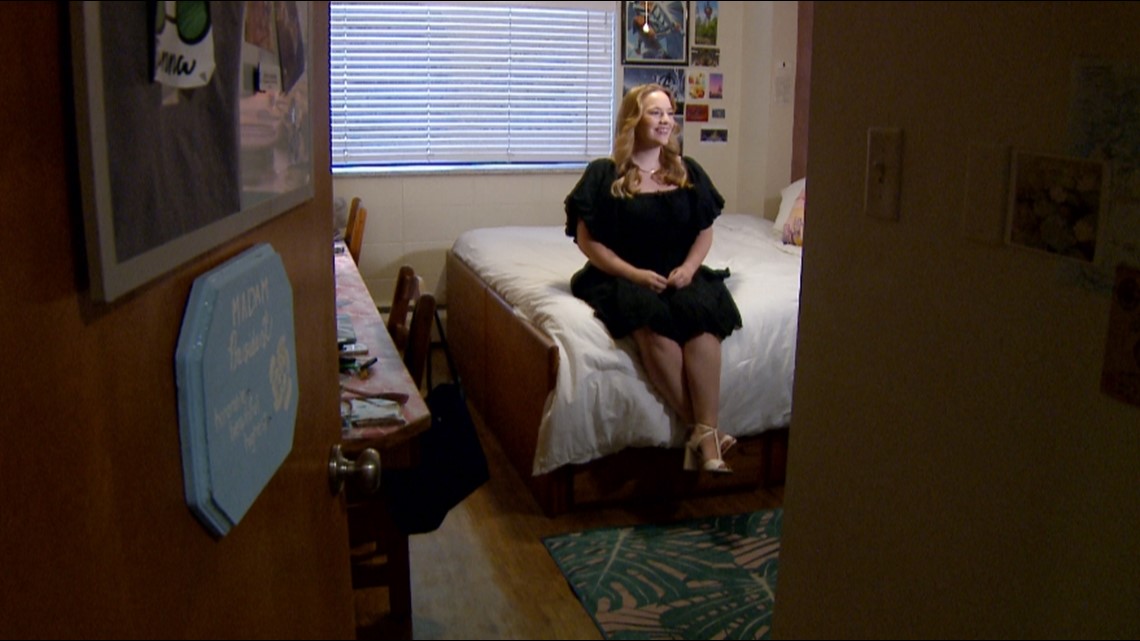 So, she started a Neurodiversity Alliance club at CSU last fall. It's for students with learning differences or disabilities who want to create a more inclusive and accommodating campus.
"It's people who maybe don't feel like they're being heard or seen in the classroom and they can find others who feel that way as well and they can help each other out in that way," she said.
She said classrooms aren't always built for everyone.
"I think that the school system is built for one specific, neurotypical mind or not even neurotypical but just one mind," said Higgins. "That's not supportive of people who learn differently."
She's making sure students like herself who identify as neurodivergent have a support system.
"I'm building a community, but then in that, I also get a community which is really nice," said Higgins.
She said the stigmas surrounding learning disabilities can make it difficult for students to advocate for themselves.
"I never felt this pride in my learning difference until quite recently because it was just the thing I had to talk to teachers about. It was the thing I had to get accommodations for," said Higgins. "It was the reason I couldn't succeed in school."
But now, she said the things she always thought were holding her back are actually her greatest superpowers.
"Like for my dyslexia it means I have this really big imagination and I can see things in this big picture," she said. "Sometimes all it takes is talking to someone else about it to understand that, 'Oh you got this,' so I can get that too."
Higgins said their Neurodiversity Alliance club is growing slowly since it's inception last semester. They've had as many as 12 students join so far.
If you're a student at CSU and are interested in their group, they meet every Thursday from 6-7 p.m. in Piñon Hall.