DENVER — Parents of Denver East High students now plan to meet outside the school every Monday morning.
They are not satisfied with the district's answers about safety after a 17-year-old student shot and injured two administrators on campus and a 16-year-old student, Luis Garcia, was shot near campus and died at a hospital.
The safety advocacy group of parents, students, educators and alumni is calling the gathering "Make Change Monday" -- a forum for DPS families to formalize "asks" for the district.
Some of the "asks" include creating a comprehensive safety plan and empowering teachers, deans and principals to make school-level safety-informed decisions.
East High School is the reason the McDonald family moved to Denver. Several lockdowns this year due to shootings are making them wonder if they'll come back.
"I am not sure how to feel. I am not sure if this is normal," freshman Kavi McDonald said. "We have had that conversation about switching schools if we don't see big safety changes."
Kavi's dad, Ken McDonald, isn't convinced the district is doing enough to keep his son safe.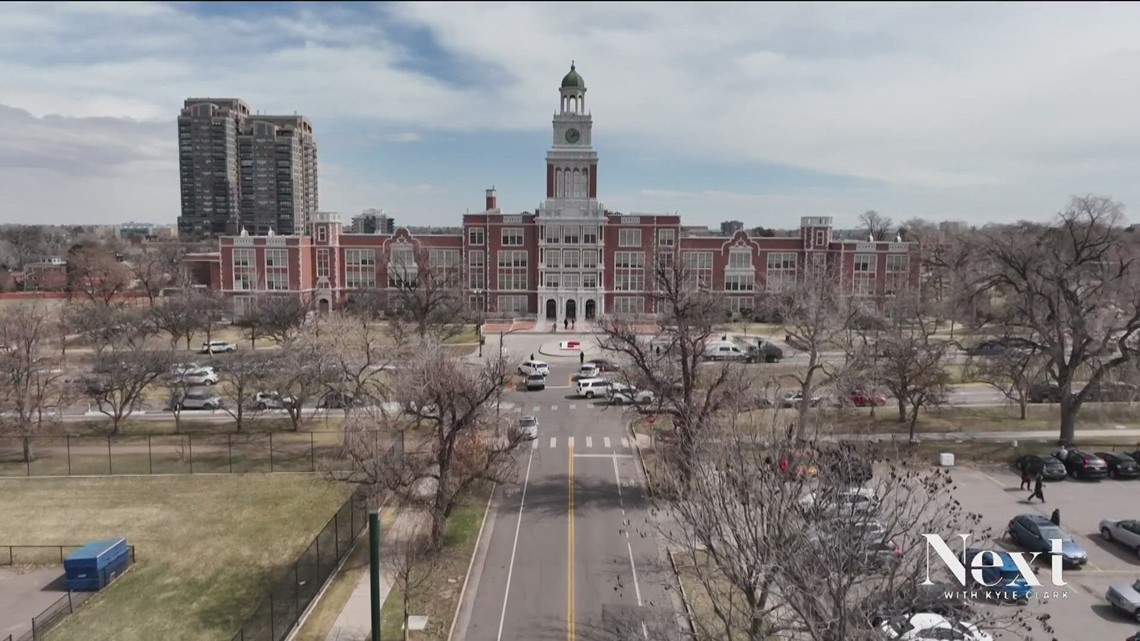 "Going to the meeting and reading the email, I do question whether this is enough," Ken McDonald said.
He's talking about an email the school principal sent to families on Saturday. It was in response to the several hundred questions parents submitted to school and district leaders at a community meeting last week.
"District Leadership has provided me with their responses to many of your questions from the Monday, April 3rd Community Meeting," Principal Terita Walker wrote.
Several of the questions submitted during the community meeting were about students who need daily searches for weapons, like the 17-year-old student who shot two deans last month. He was on a safety plan.
One question asked, "why are they allowed in our schools?"
District leadership responded, "DPS strives to provide the best, most well-rounded educational opportunities to every student. In doing so, we attempt to best address their behavior off campus and on campus in a way that is fair and rests upon the due process of our justice system. We will not, and have not, ever come to a determination that any child is underserving of a quality public education."
The student who shot two deans was charged with dangerous weapon possession in 2021 and was removed from Overland High School in the Cherry Creek School District.
At the community meeting, a parent asked why the young man was allowed to attend East High.
In the email, the district said "he is a student that lived in the East neighborhood, and exercised his Choice Option to attend this high school."
Ken McDonald feels these safety plans and how the district handles them are questionable.
"Anybody who is on that safety plan should absolutely have the right to get a public education. That doesn't mean East is the right place for it," he said.
The school board directed the superintendent to do a comprehensive security review. The email to families said it would be presented to the board in June.
"A lot has happened in the last six months," Ken McDonald said. "They need to move and they need to move fast."