DENVER — McAuliffe Manual Middle School has been making the transition from elementary school easier for 6th graders through its peer-to-peer programs.
The school serves about 230 6th- through 8th-grade students and is located in the historic Five Points neighborhood. Students from various areas across the metro area make up their diverse population including disabled and non-disabled students.
"We have LatinX students, Black students, white students, and students from the Pacific Islands," said Assistant Principal Bonnie Martin. "We are lucky enough to offer a peer-to-peer program through our MI center, our Multi-Intensive Special Education center."
According to the school, the peer-to-peer program matches disabled students with non-disabled students in general education classroom settings like science and social studies in their individual grade levels. Martin said the goal is to build empathy.
"We really want our students to get to know and interact with people that aren't like them and people that are like them," she said. "It's important that our MI students interact with our (general education) students and vice versa. They're able to get to know different populations of students that they might not get to know if they were just in an isolated program."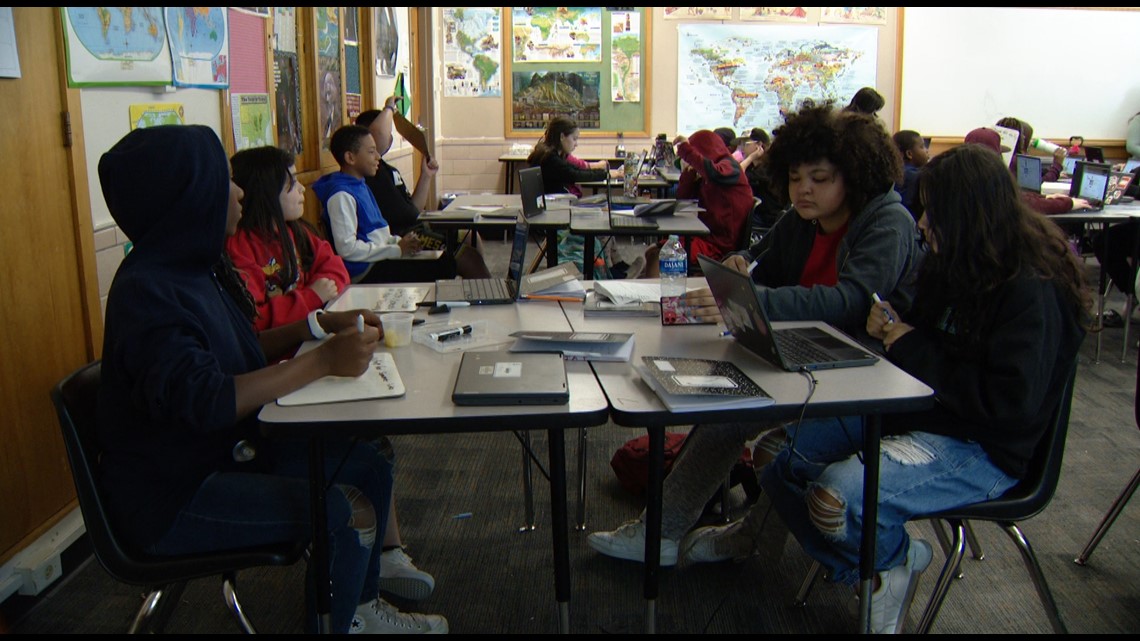 Martin said part of the reason why McAuliffe Manual could start programs like this is because they're considered part of an innovation zone. The Denver Public School District (DPS) grants traditional public schools like McAuliffe Manual some of the same flexibility in curriculum as charter schools in order to implement diverse approaches to learning.
"We're able to build the best academic program for their needs," Marin said. "We're able to choose curriculum materials that fit what they're interested in, we're able to design our class structure, keep our class sizes small to really serve our students."
The strategy is helping students like 6th graders Jane Numbi and Josefiina Highland. Numbi is a student from the school's MI center and has been friends with Highland since the beginning of the school year. Both said the program has made making new friends during their first year in middle school less difficult.
"We hang out a lot and we have lunch together and a couple of my classes," Highland said. "It's nice because I know I'll always have a friend who's super kind to me and awesome."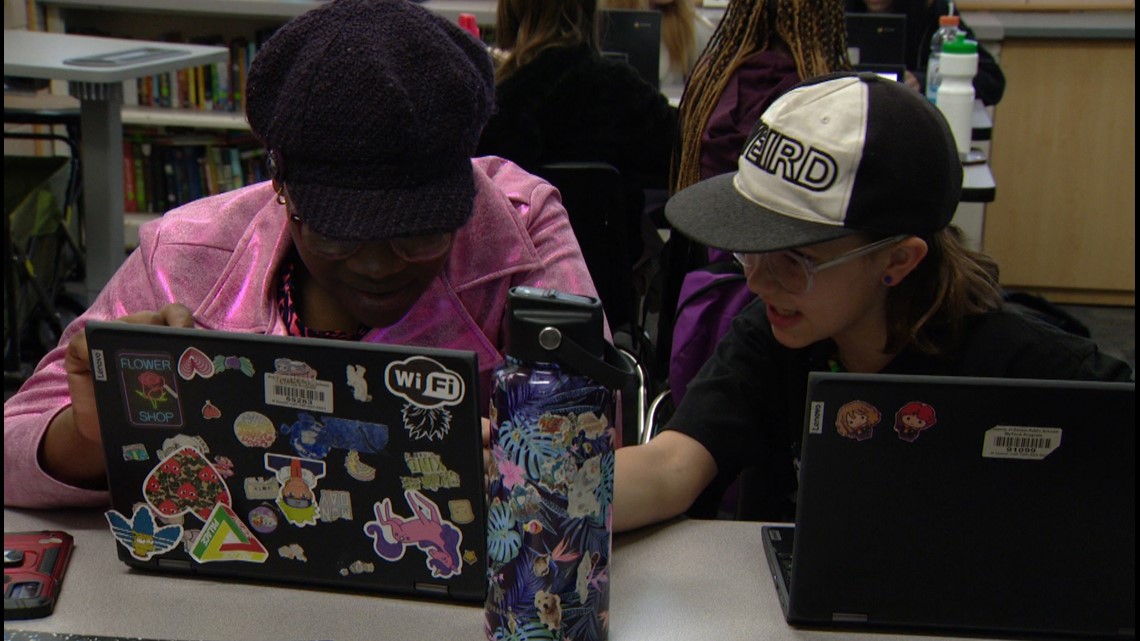 It's a sentiment that's shared by her friend Numbi.
"Josefiina is really nice and caring to people," Numbi said. "I play with her a lot because she's a good friend to everybody."
The mission of the program is for students to also build relationships that extend beyond the classroom. The school additionally provides students a peer-to-peer enrichment program that offers 40 different activities like tennis, gardening, robotics and swimming. Teagan Griffith is the school's Special Education Team Leader and said the program also promotes social/emotional wellness.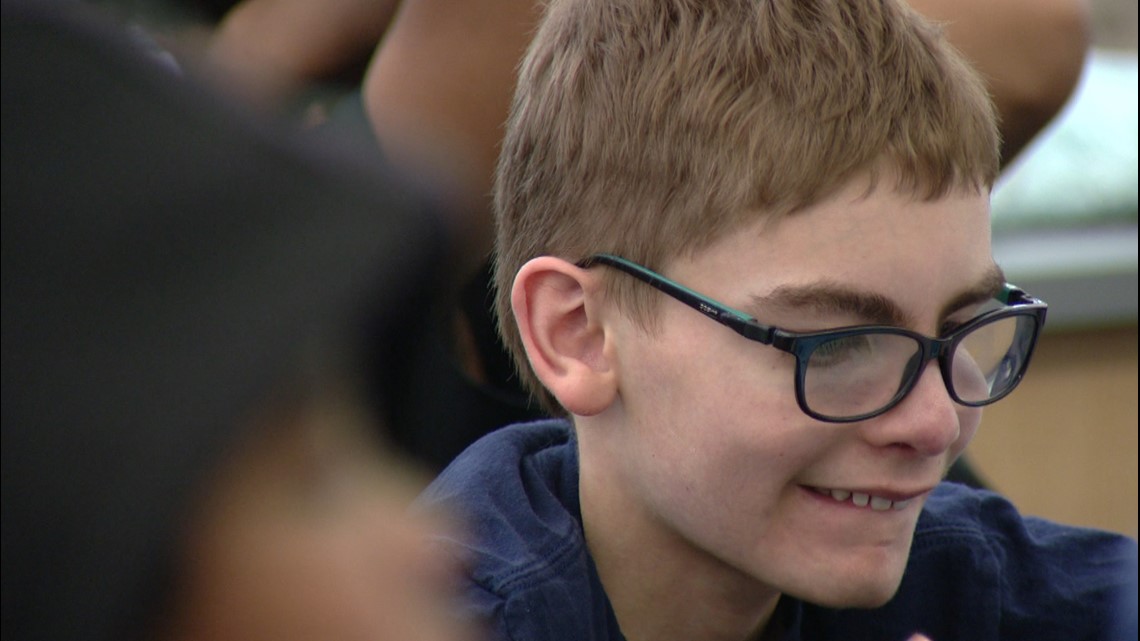 "We have peer-to-peer enrichment for our students with disabilities and our (non-disabled) students to have PE classes together," Griffith said. "We have a pretty strong inclusion model at the school, and we use that and try to promote that in all areas of school which is including their enrichment classes, their elective classes, anywhere where we can add to their educational experience."
Martin said she hopes the peer-to-peer strategy will prepare all students for whatever lies ahead.
"One of the things that we value at McAuliffe Manual is trying to give our students perspective before they leave these walls," she said. "So that wherever they go to high school, they feel equipped to interact with people that are different from them."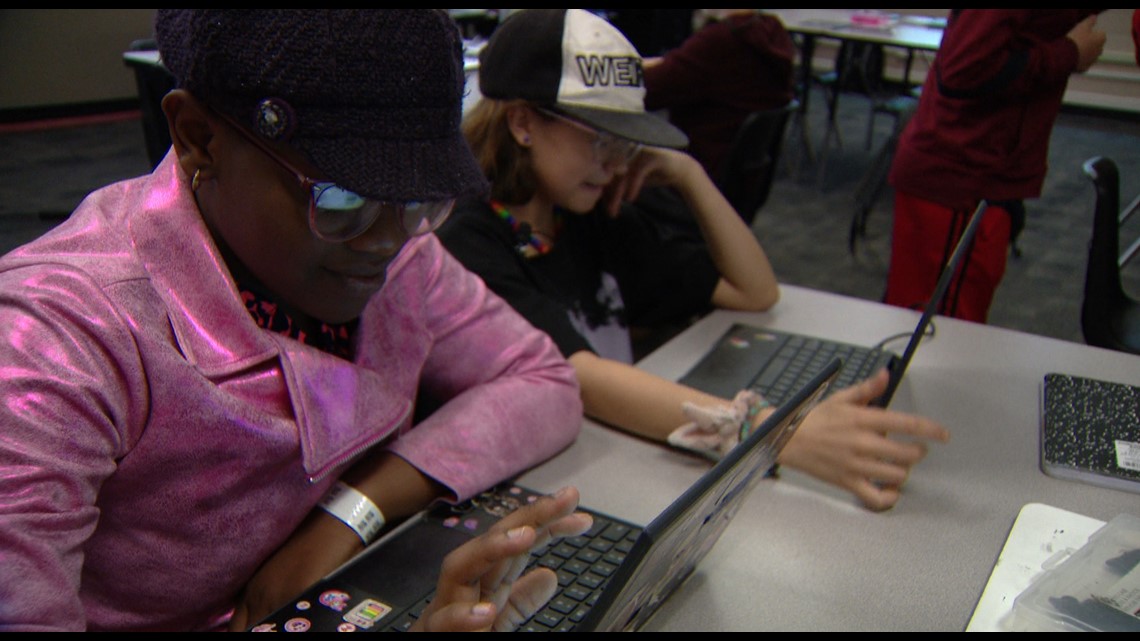 9NEWS+ has multiple live daily shows including 9NEWS Mornings, Next with Kyle Clark and 9NEWS+ Daily, an original streaming program. 9NEWS+ is where you can watch live breaking news, weather updates, and press conferences. You can also replay recent newscasts and find videos on demand of our top stories, local politics, investigations and Colorado specific features.