JEFFERSON COUNTY, Colo. — When he was four years old, doctors diagnosed Safia Welty-Rupe's son with autism. Now 14, he's spent the years since his diagnosis in and out of public schools. Welty-Rupe said her family has also spent tens of thousands of dollars on private ones.
Danny Combs, President & Founder of Teaching the Autism Community (TACT), said cost isn't the only prohibitive factor for families looking to get their children the best services. He also points to long waitlists.
About a year ago, Welty-Rupe and a group of parents tired of what they perceive as limited and expensive education options for their children came up with the idea for a tuition-free public charter school based in Jefferson County.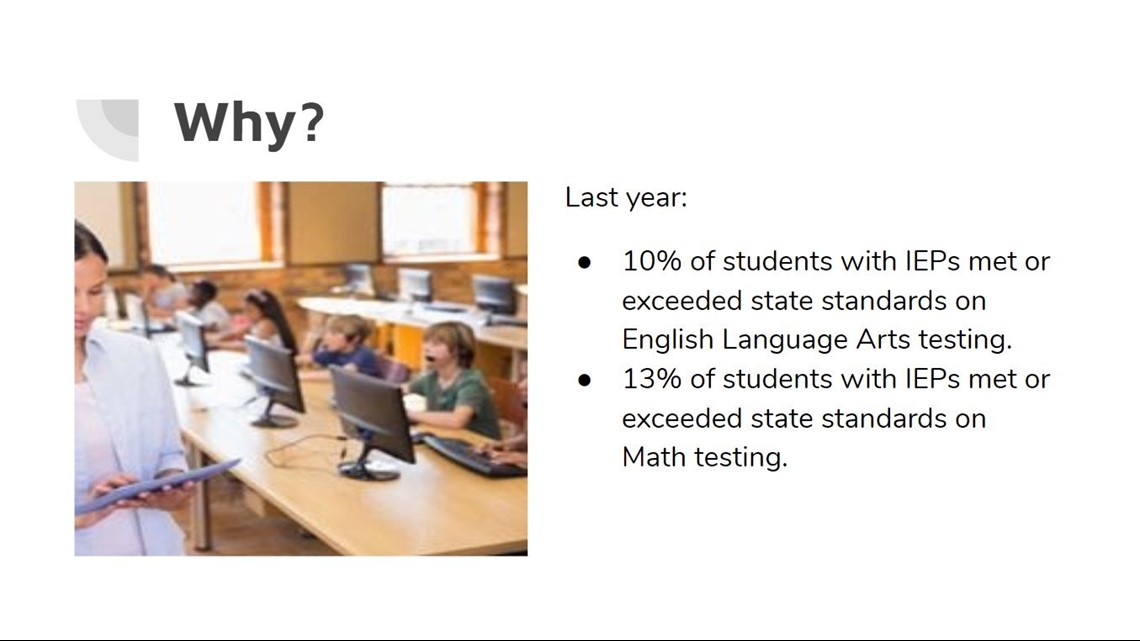 "We just got together one day and said this is ridiculous," Welty-Rupe said. "There should be a free option for people,"
With Coffing's help, Welty-Rupe and the other parents created the basis of Prospect Academy. They said the first-of-its-kind school in Colorado would cater to students on the autism spectrum and with similar learning profiles.
"We really want to serve those students so that they can reach their full potential," Coffing said.
According to Coffing's proposal, the school would feature small class sizes, precision teaching, ability grouping, and applied behavior analysis. Coffing said it would start with between 125 and 150 students in middle through high school years.
"Eventually, we'll be K through 12," Coffing said.
First, the school needs to submit an application by mid-March to Jefferson County Public Schools.
The Board of Education will then vote on the proposal in early June.
Coffing said there would be nothing like Prospect Academy in the state.
"There are some private schools that serve students on the autism spectrum or students with learning disabilities but there aren't any schools that have the combination of programming that we're going to put together," she said. "Especially in a free public charter school so that any student can access it."
Welty-Rupe said that she hopes Prospect Academy will not only serve students and families but also other schools in the region.
"They can come to us and say, 'Hey, what are you doing that's helping and how can you help us?'," she said. "We're wanting to be inclusive and we're wanting to be helpful and a beacon to everyone."