In Owen Cegielski's sophomore history class, he wanted to do something creative at the Stem School and Academy in Highlands Ranch. So, he asked them to do something he says has never been done before.
"I wanted the students to become scientists and experiment and invent and create something new," Cegielski said. "We had no clear cut plan. It was just a mad invention experimentation."
Students like Michal Bodzianowski programmed a talking head to act as Kaiser Wilhelm II, the last emperor of Germany and provocateur of World War I.
"We wanted it to be realistic," Michal, sophomore, said. "It really takes you right into the conversation and puts you back in the 1910s."
Students reprogrammed a Google Home device so people speak and ask questions prompting a response from the Kaiser.
"I wanted to bring history alive. I wanted the students to experience the process of talking to an artificial intelligence, talking to a person long deceased," Cegielski said.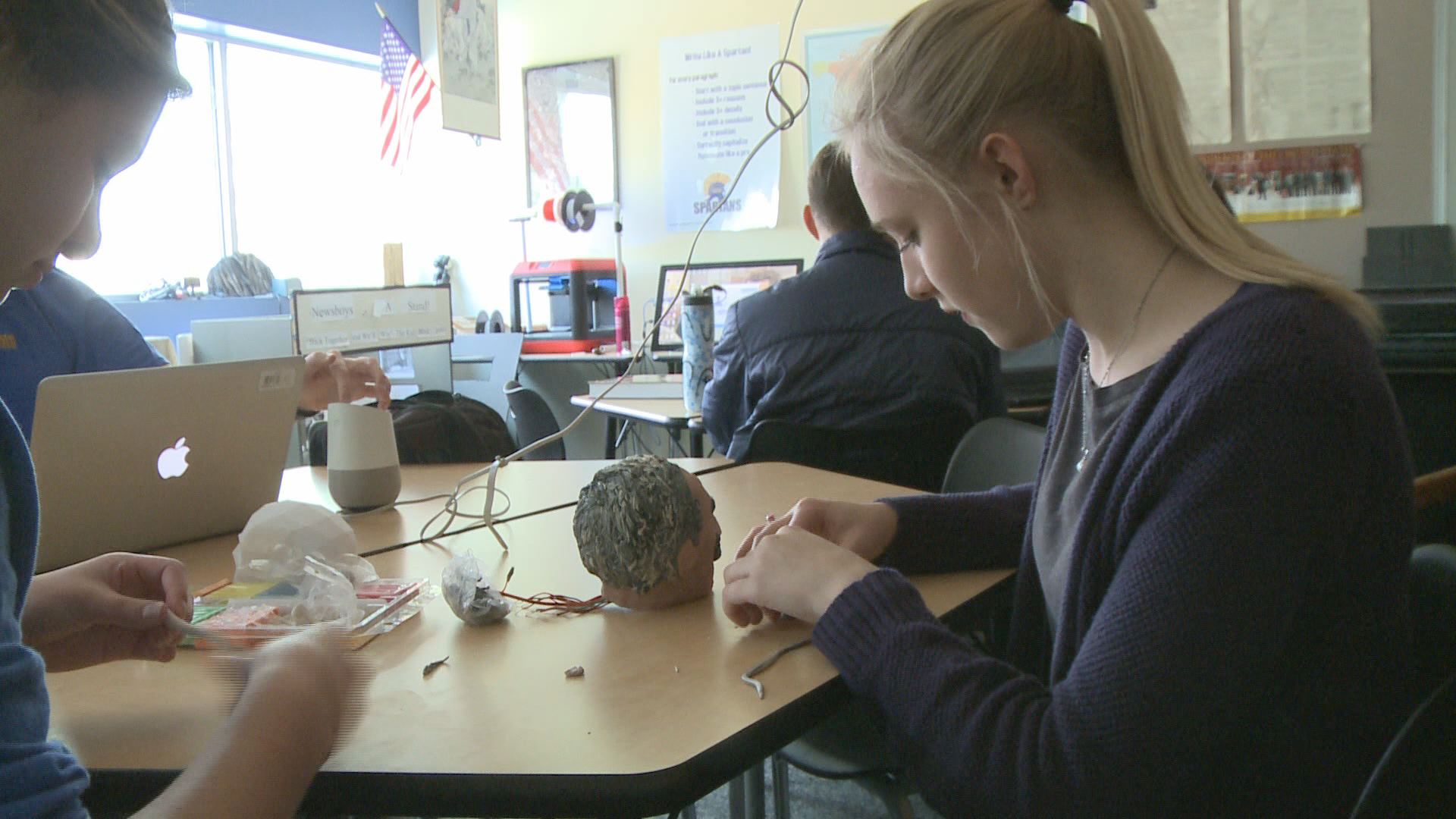 While some students worked on the programming, knowledge, and behavior of the talking head, others like Anya Midavaine use their artistic skills. The head was fabricated by a 3D printer in Cegielski's class. Anya used clay to create hair and skin and make it look like the late German leader.
"I was so excited," Anya, sophomore, said. "I got to do something I really love and I'm super passionate about."
Michal says this was a total team effort.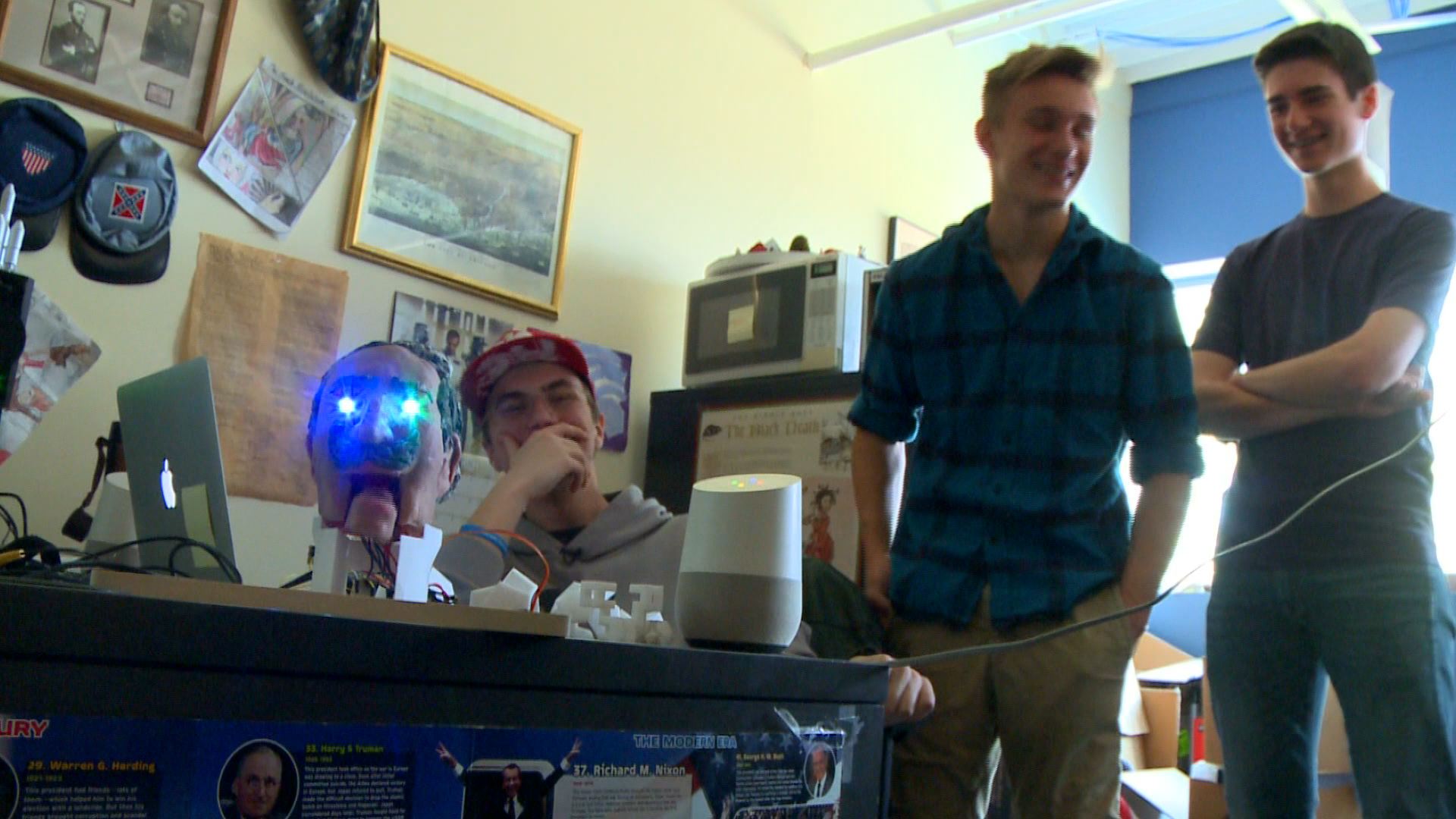 "I think this is super awesome because I'm not good at art. I'm not good at hardware. There are teammates who can do that," Michal said.
Students say this is a great new way to learn history especially at a school focused on science and technology.
"To be able to look at it from their perspectives and be able to talk to them and learn a little about what they thought about what they were doing," Anya said.
The class is not finished. It plans to make two more talking heads to go along with six other strictly online personas all related to World War I. Cegielski believes he's making history in history class.
"I believe this is an exciting breakthrough in education," Cegielski said. "This is a whole new way of learning bringing artificial intelligence, coding into any discipline."