People who deal with Alzheimer's patients all have virtually the same challenge.
They find themselves answering the same basic questions time and again as patients work to sort out their confusion and get through their day.
A computer expert and Associate professor at DU's school of Computer Engineering has hit on an ingenious solution.
He's designed a robot that handles those repetitive tasks with ease and in the process, can actually make a connection with the patient.

The robots name is Ryan, and patients have the freedom of assigning either a male or female gender to their companion according to their comfort or wishes.
Just staring at the robot results in an immediate response. Ryan will turn and face the subject and tell them, "please don't stare at me."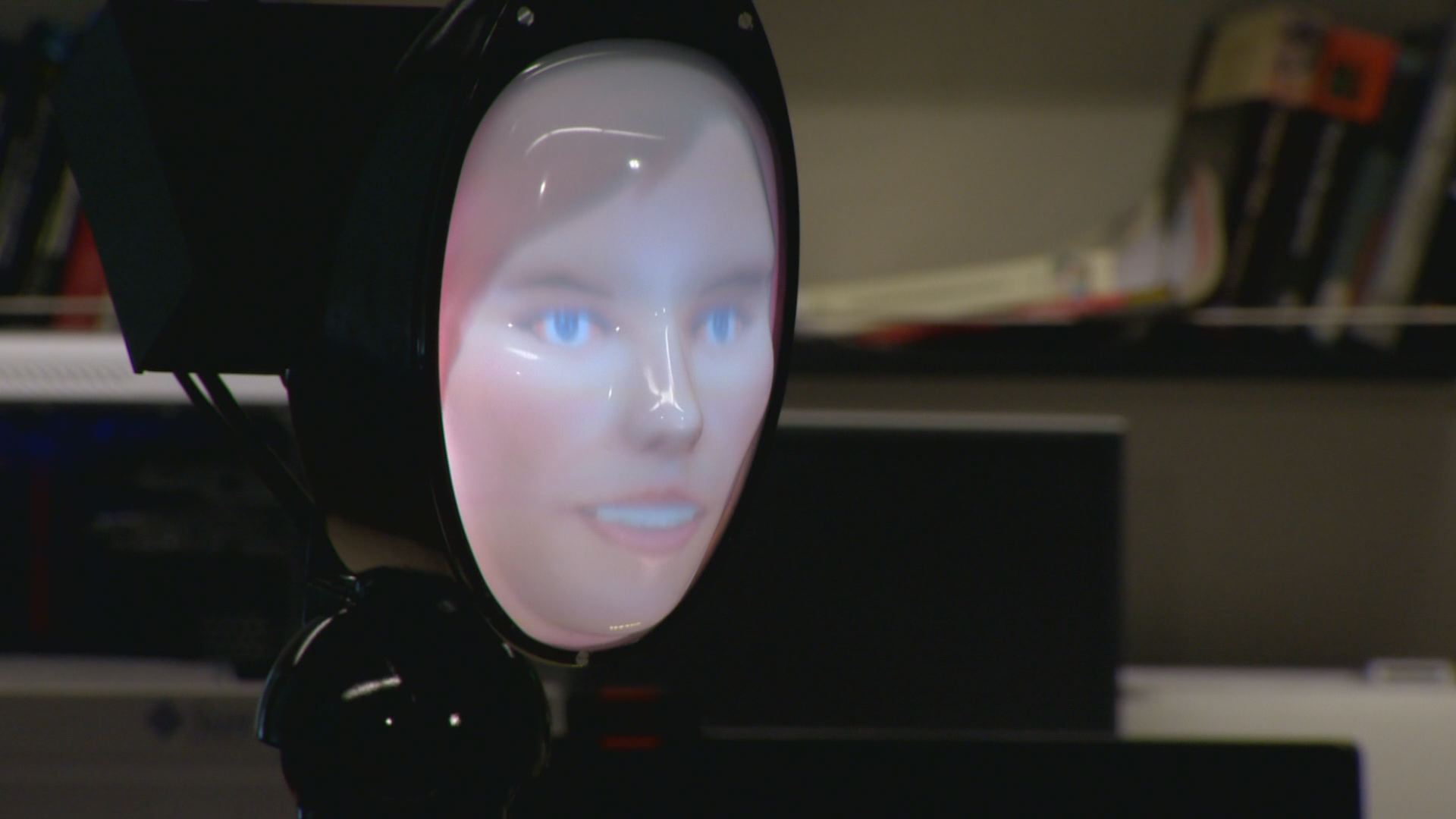 That usually results in laughter as observers try to figure the machine out, and when they laugh or smile, Ryan will smile back. That usually results in an instant connection.
The robot will also track your movement as you cross the room.
Ryan is a robot designed to assist our aging population, specifically those with Alzheimer's. And the machine is smart. Just say the word "Alzheimer's," and she will remind you what the disease is all about.
"Alzheimer's is a disease which causes an individual to slowly lose their short and eventually long term memory due to brain deterioration," Ryan intones.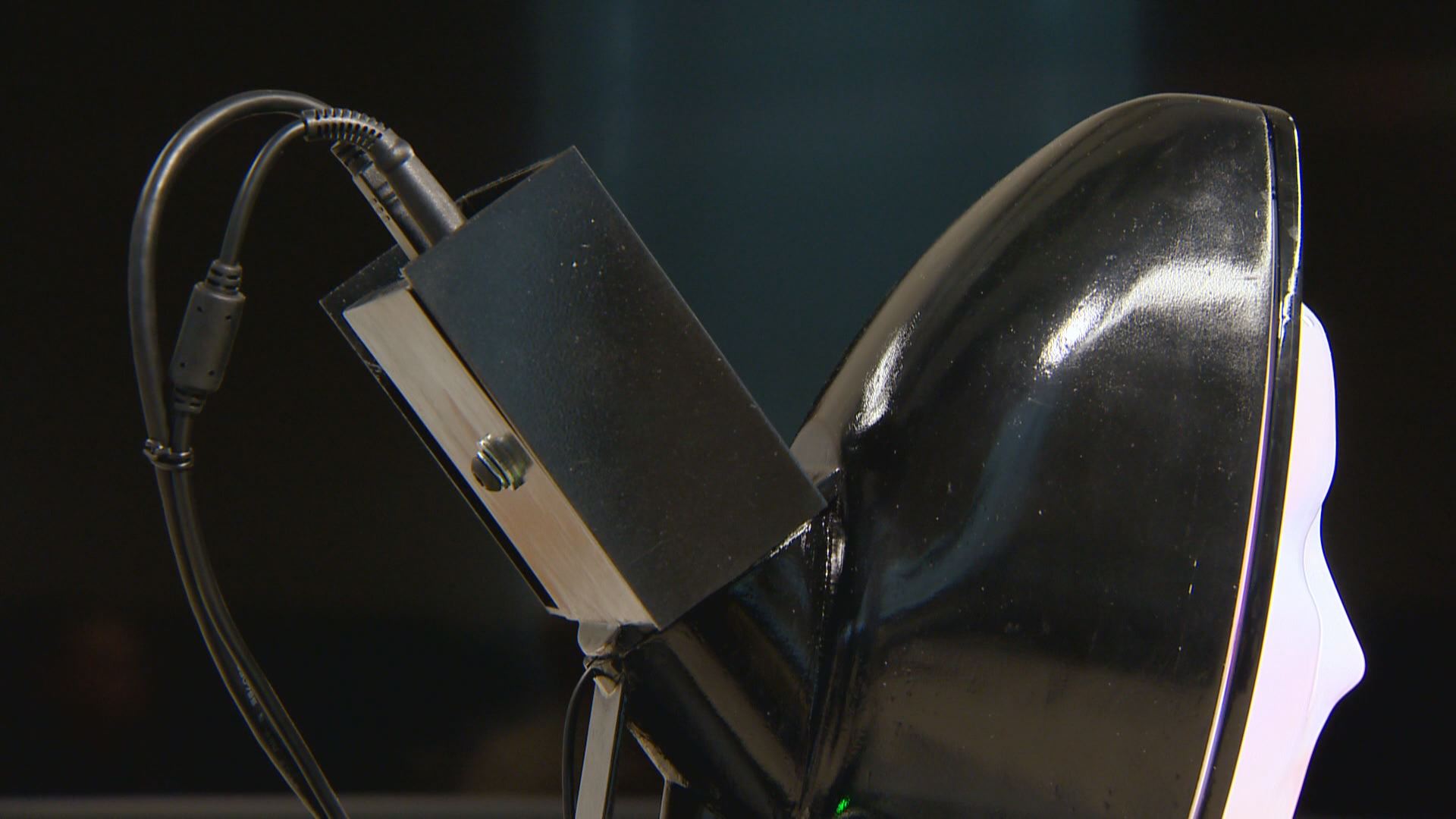 The robot is actually classified as a "companion-bot," a machine that wants to be your friend.
"I like to be friendly with people," the robot says convincingly. "Some people say nasty things to me though. I don't know whether I am personable. I am a computer," a response that also results in a sad look on her electronic face.
The designer, DU Associate Professor of Computer Engineering Mohammad Mahoor, says that's all part of Ryan's personality.
"It's very smart. It can recognize your face, your facial expressions or voice, and also you can have dialogue and conversation with the robot."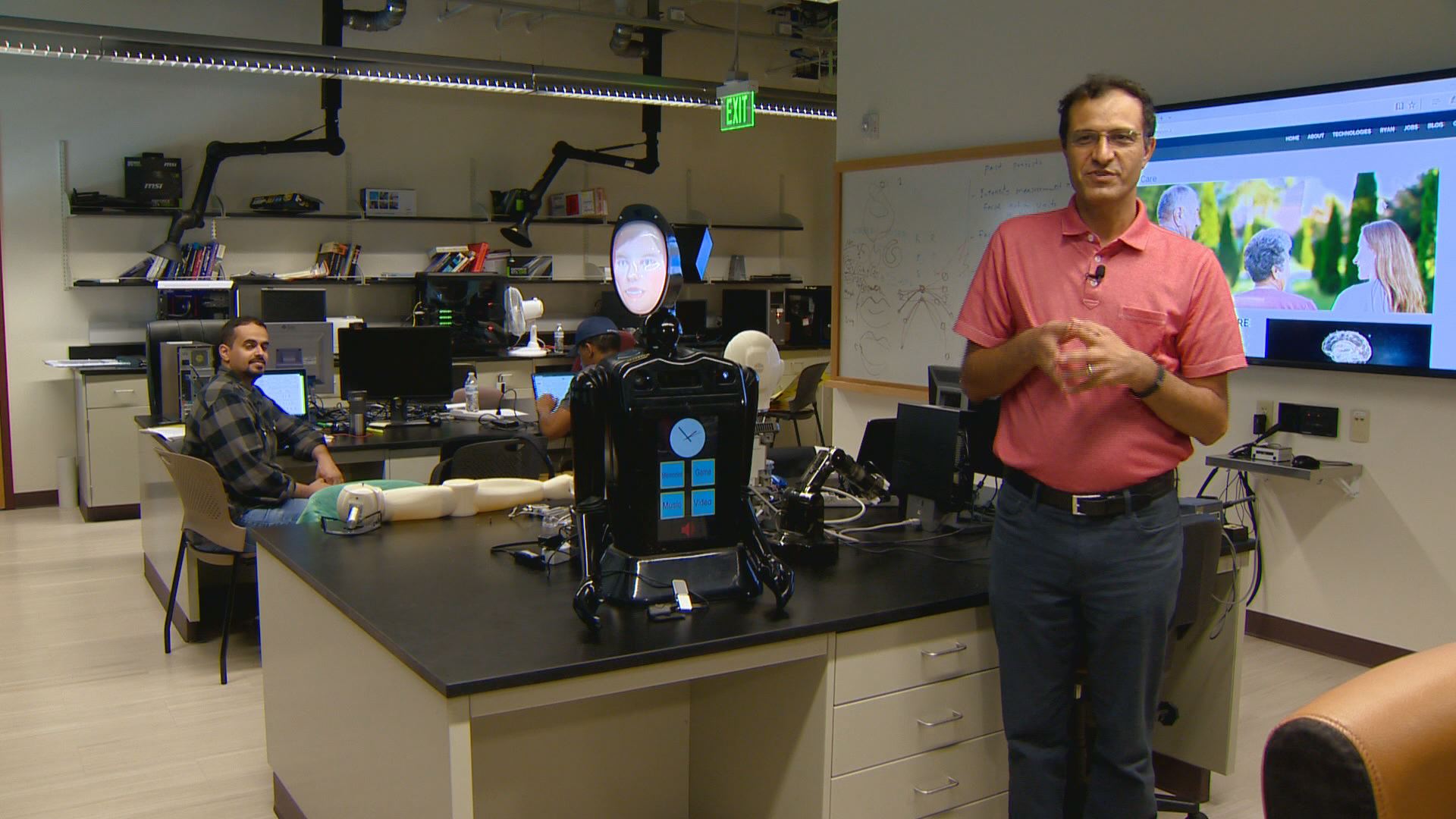 Mahoor says Ryan's first iteration was a well-worn stuffed bear. The concept rose from that to a machine now able to remind a memory compromised person to take their medicine, go to appointments, and go to meals.
The green lights on the robots upper extremities means she will take your question. When those lights turn red, it means the built-in computer is thinking or answering. And yes, the robot has a sense of humor.
"Can you tell me a joke?" Mohammad will ask.
Ryan answers, "Yes. I was in the supermarket and I saw this man and woman wrapped in a bar code. I said, are you two an item?"
Ryan's program can be adjusted to make her jokes more sophisticated, or less detailed, depending on the patient.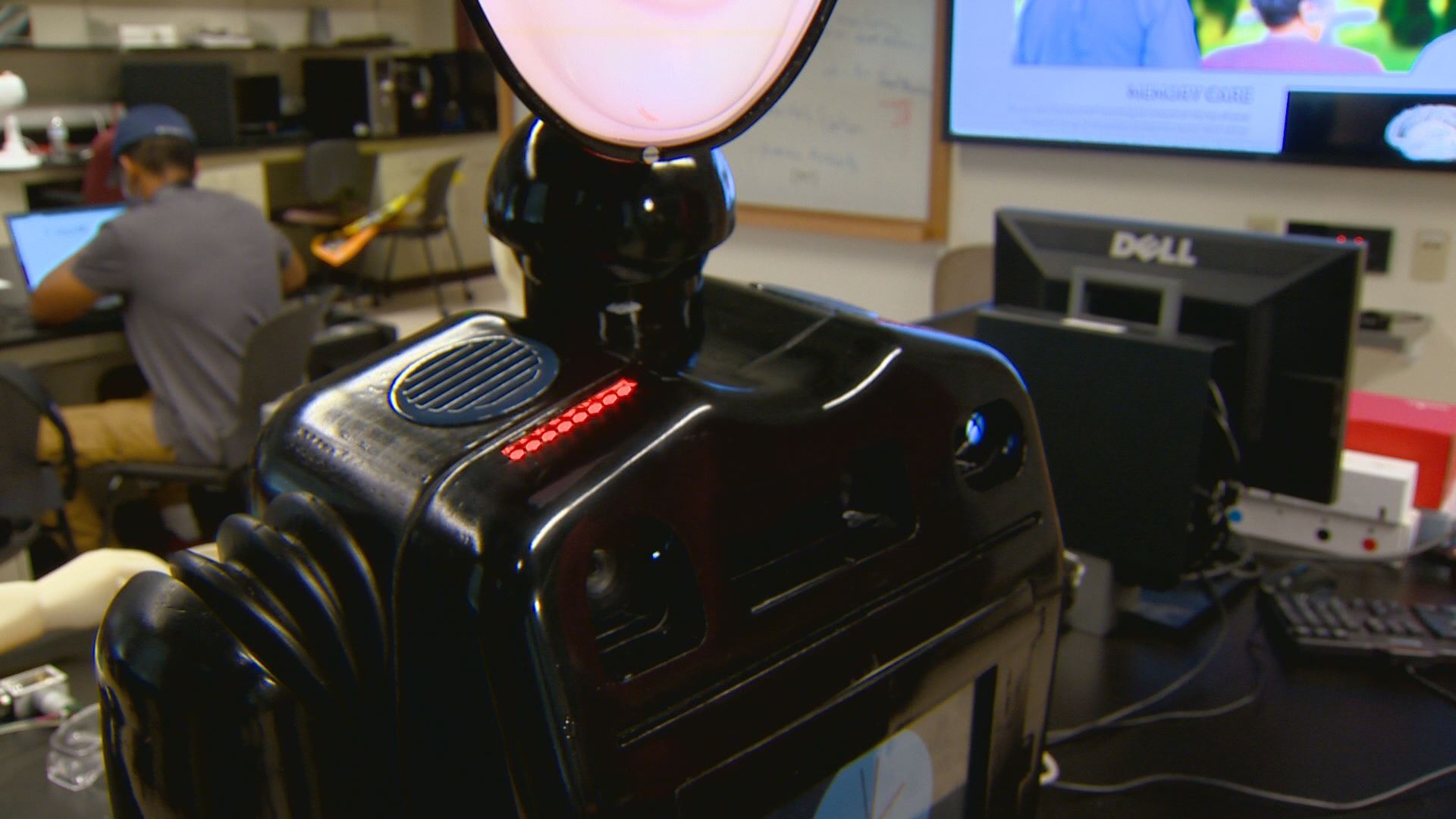 The robot is equipped with both voice recognition and facial recognition, and is already in use in Denver, making a first appearance in a local retirement community last year.
"We have two of the robots in another facility in Denver and people are interacting with the robot, so we are doing data collection and running a piloted study to improve the future of the robot," Mohammad said.
For example, the current version of the robot does not move. It has a torso that sits on a table-top with arms that don't move.
But Mohammad says that's expected to change in the next iteration.
"We are designing the arms so the arms will be active. For example, the robot can coach you to exercise, and also do physical activities."
And Ryan is able to play games with you. There's a tablet in the belly of the robot to assist in that process. The games that are designed for cognitively impaired patients.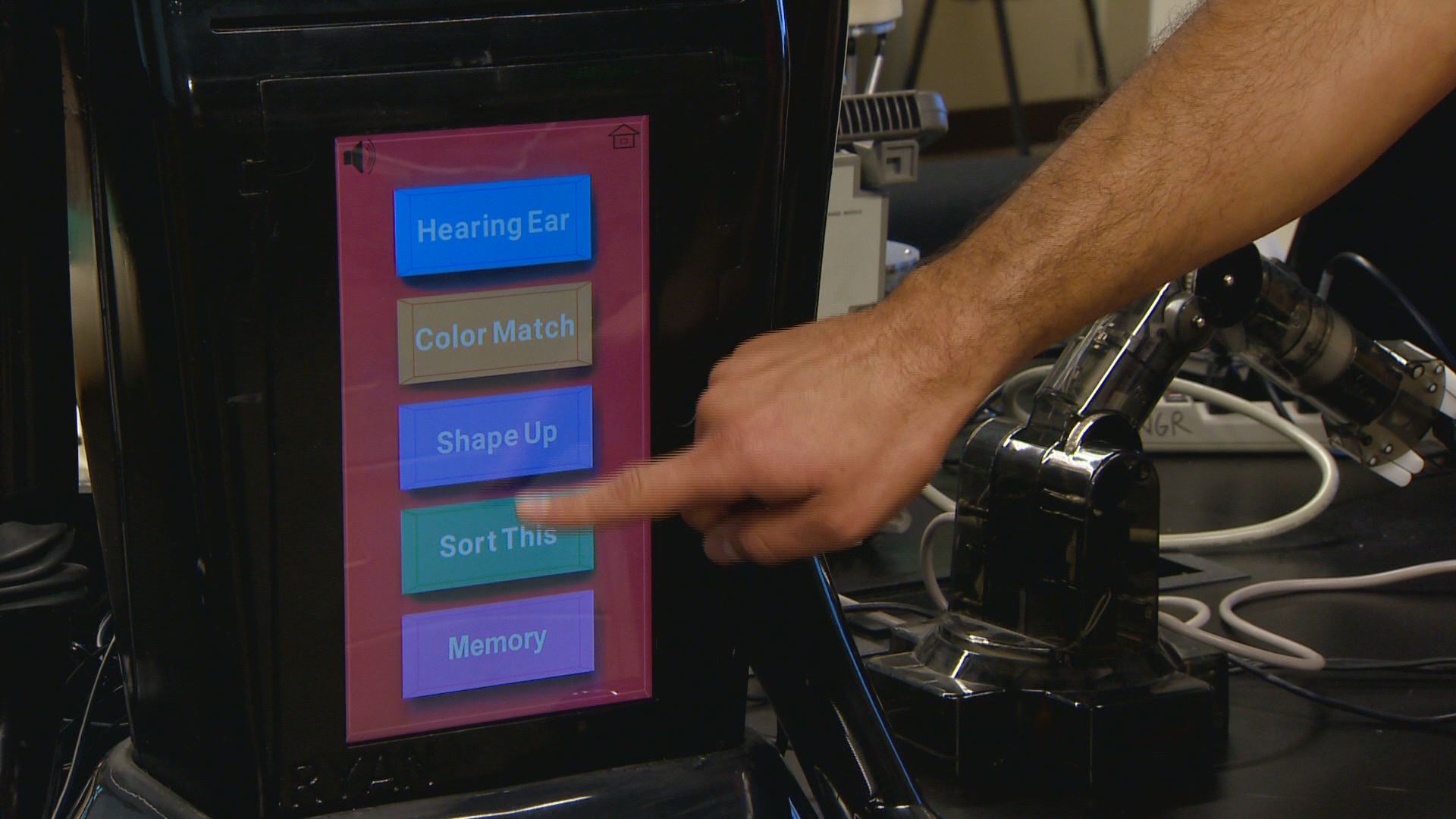 "So for example," says Mohammad, "the robot can do shape matching."
The robot begins the game by saying, "Welcome to a place of geometry. Let's try out our sense of shape and size."
Home care professionals who have observed Ryan in action, say the technology is a game changer for over-worked caregivers.
"More often than not we see the family caregivers health decline faster than the recipients," says David Geras of Gold Leaf Care. "And it's typically when the individual is caring for someone with a neurological disorder like dementia and Alzheimer's."
Mohammad says the robot is a complex machine that was designed for one of the simplest of all human endeavors: to become a friend.
And so far, the results have been overwhelmingly promising.