DENVER — Gov. Jared Polis (D-Colorado) has recommended that all Coloradans wear non-medical face coverings when they leave their homes for essential activities through the reminder of the COVID-19 pandemic.
"This should be part of everybody's personal hygiene practices and distancing practices," Polis said during a news conference on Friday afternoon.
The governor emphasized that this encompasses non-medical face masks – not the personal protective equipment used by the professionals who are fighting the virus in hospitals and other facilities.
Polis said, "combining face coverings with increased hand coverings reduces the spread of the virus."
He stressed that these masks can be made at home without the use of a sewing machine, and asked that people share their creations on social media to motivate others to use them.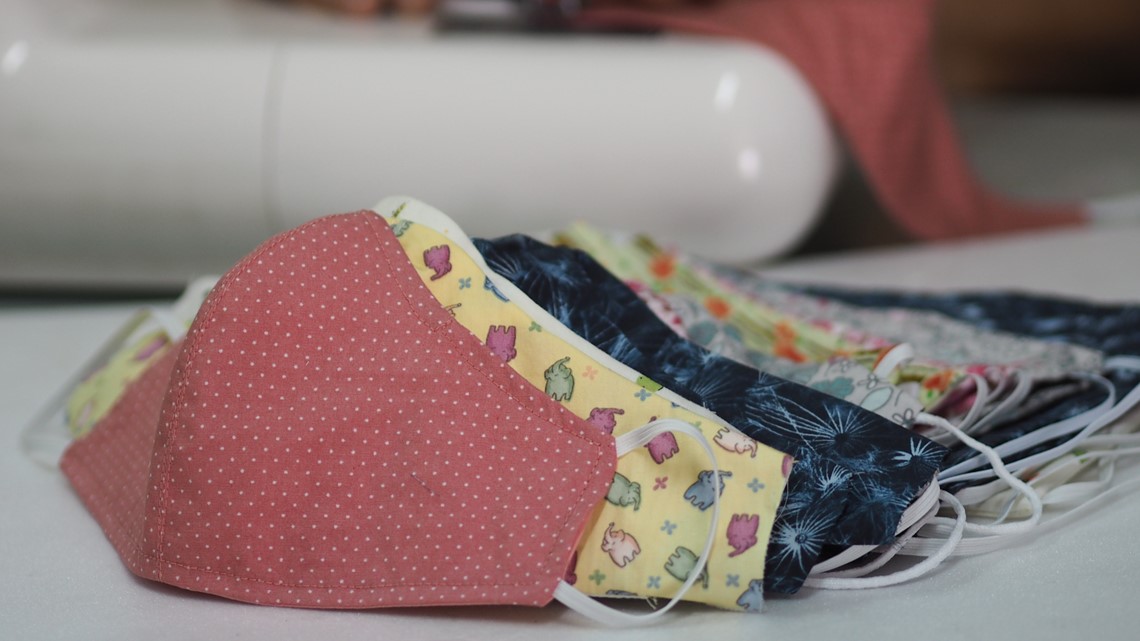 He said these face coverings can be made with things like old t-shirts. Via video conference, Colorado musician Nathaniel Rateliff shared a message about mask usage.
A website called coloradomaskproject.com has also been launched to share how masks work. Polis said the sooner people wear face coverings, the sooner restrictions – including the state's stay-at-home order – can be lifted.
Polis also listed changes his office had made to help businesses coping with the economic challenges of the COVID-19 pandemic.
A 30-day extension for businesses to file their state and local sales taxes.
Interest payments for property taxes are being waived for 30 days.
Loans are now available for small businesses and independent contractors. Details are available at choosecolorado.com or covid19relief.sba.gov.
Applications for the Paycheck Protection Program loans opened today. The loans are part of a $349 billion federal program aimed at helping the economy through the COVID-19 pandemic.
The program provides federal loans to small and medium-sized businesses. They're designed to cover two and 1/2 months of payroll for employees up to $10 million.
"It's an incentive for a business to keep people on payroll rather than furlough them or lay them off," Polis said. "Forgivable loans, forgivable loans. As long as they keep people employed, they will be forgiven."
The governor also provided some new details on the state's ability to test potential COVID-19 patients. He said the goal is to boost testing capacity to 5,000 tests a day by May 1.
With this being said, he recommended that people experiencing mild symptoms stay home.
"Stay at home unless it's absolutely necessary, and wear a mask when you go out," Polis said.