DENVER — Colorado Gov. Jared Polis (D-Colorado) said on Friday that people who are fully vaccinated for COVID-19 no longer need to wear a mask in most places.
The governor himself didn't wear a mask as he walked to the podium for a news conference on Friday to give the update on the state's mask mandate, a day after the Centers for Disease and Prevention (CDC) announced relaxed guidelines for face coverings.
"If you're vaccinated, you no longer need to wear a mask," Polis said, while encouraging those who haven't received a COVID-19 vaccine yet to do so.
He said that while masks are about 50% effective at stopping the spread of COVID-19, the vaccine is 95% effective. Those who get vaccinated are much less likely to catch the virus and have a milder case when they do, he said.
"The mask doesn't make your case of coronavirus any better, but the vaccine does," Polis said, as he also announced that Colorado has administered 5 million doses of vaccine. Unvaccinated people still need to wear masks, Polis said.
Just because the state was ending its mask mandate doesn't mean that mask-wearing will disappear overnight. Businesses, schools, daycares and other indoor places can continue to require mask-wearing on their premises. It's up to them whether they will ask people to still wear masks, the governor said.
"I'm going to bring my mask with me in my pocket, and when asked, as a matter of respect, I'll put it on," Polis said.
The last state public health order on capacity, which restricts indoor events of 500 or more people, will expire on June 1, Polis said.
The governor's update comes as several metro area counties move to Level Clear this weekend, which means there will be no restrictions on capacity.
Adams
Arapahoe
Boulder
Broomfield
Denver
Jefferson
Sonia Riggs, president and CEO of the Colorado Restaurant Association, issued a statement Friday afternoon saying the mask guidance "is cause for both optimism and confusion among Colorado's restaurant community."
"Allowing restaurants to return to full capacity without social distancing is a big step in the right direction to begin recapturing the $3 billion in revenue that restaurants lost in 2020," she said. "Yet questions about mask wearing abound: How are restaurants supposed to effectively and safely manage customers in the wake of this updated mask guidance?
"If a customer enters a restaurant in which the management has decided to maintain mask rules when customers are not seated, but the customer says that they are vaccinated and therefore do not need to wear a mask at any time, how are the restaurant staff to manage that situation? Do they ask for proof of vaccination, and if so, what qualifies as proof of vaccination in a restaurant setting?"
On Thursday, the CDC announced that fully vaccinated people no longer need to wear masks outdoors, in crowds, and in most indoor settings. The guidance still calls for wearing masks in crowded indoor settings like buses, planes, hospitals, prisons, and homeless shelters.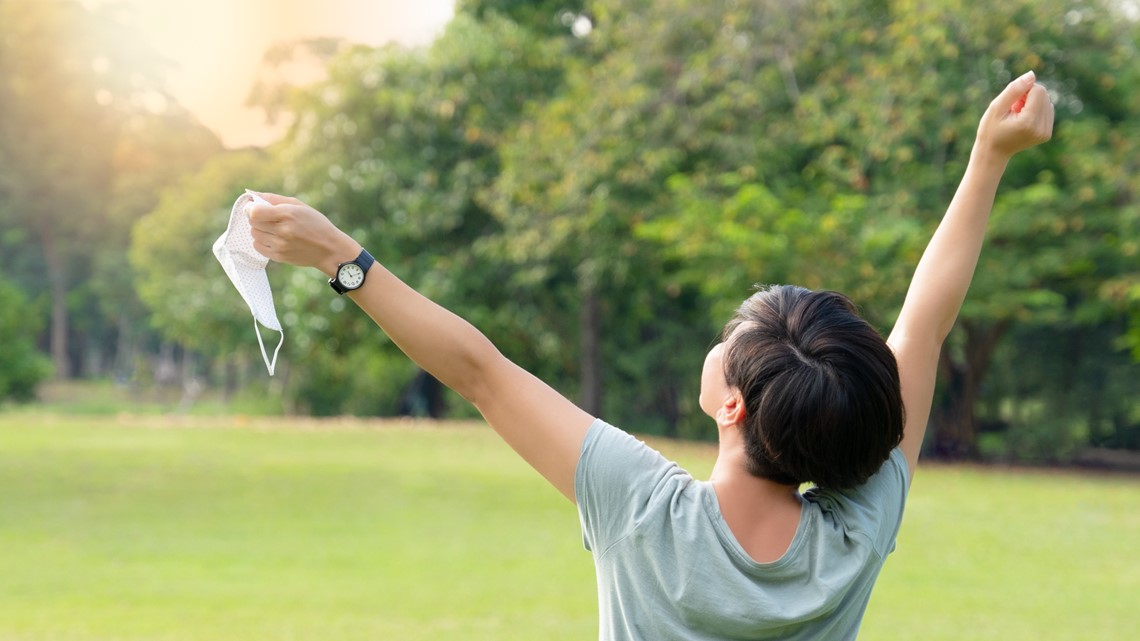 9NEWSLETTER
> Top stories from 9NEWS curated daily just for you! Sign up for the 9NEWSLETTER right now to get can't-miss stories, Next and Broncos content, weather and more delivered right to your inbox.