COLORADO, USA — Drivers lined up Sunday afternoon in Lakewood to donate food to the Action Center, a nonprofit that asked for an increase in donations as COVID-19 leaves some out of work and others struggling to feed their kids who are now home from school.
"There's just an increased need in the community to keep food going to the most vulnerable," said Pam Brier, the executive director of the Action Center.
On Monday, her organization will begin drive-by distributions with pre-packed boxes of food. People in the Jefferson County area who want to pick up a box can call ahead for an appointment at 720-215-4850. There is no requirement that needs to be met to get a box of food.
"And so for us, it's really taking a look at how do we serve the community while we keep our staff, our volunteers and our participants safe," said Kim Ruotsala, the executive director at Community Food Share in Louisville.
They, too, are moving to pre-packed boxes and a drive-by model on Wednesday.
Community Food Share serves 40,000 people a year in Boulder and Broomfield counties, and they are also expecting an increase in clients.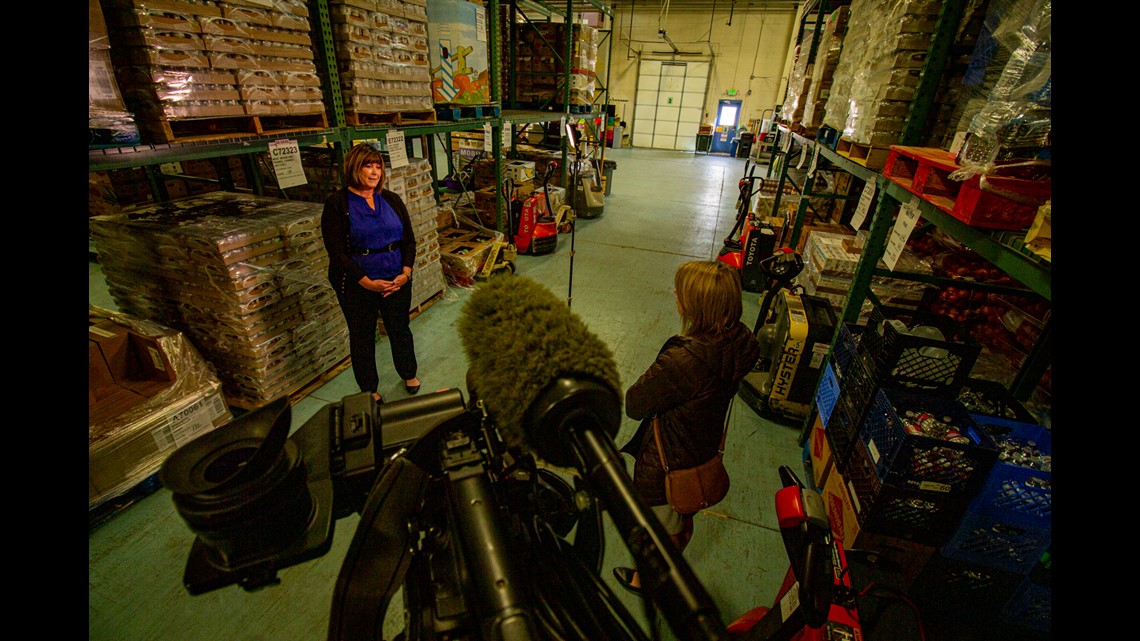 "And if you need food there is no shame in feeding yourself and your family," said Ruotsala. "Especially during a time of a pandemic that we have not seen of this magnitude and we are not sure what's going to happen on a day to day basis."
The uncertainty is what Joanna Wise with A Precious Child said will lead to more families being referred to their program for basic necessities like diapers and hygiene products.
"So it's more important now than ever before that our community does come together," said Wise.
In addition to monetary donations, both the Action Center and Community Food Share said they will need healthy volunteers.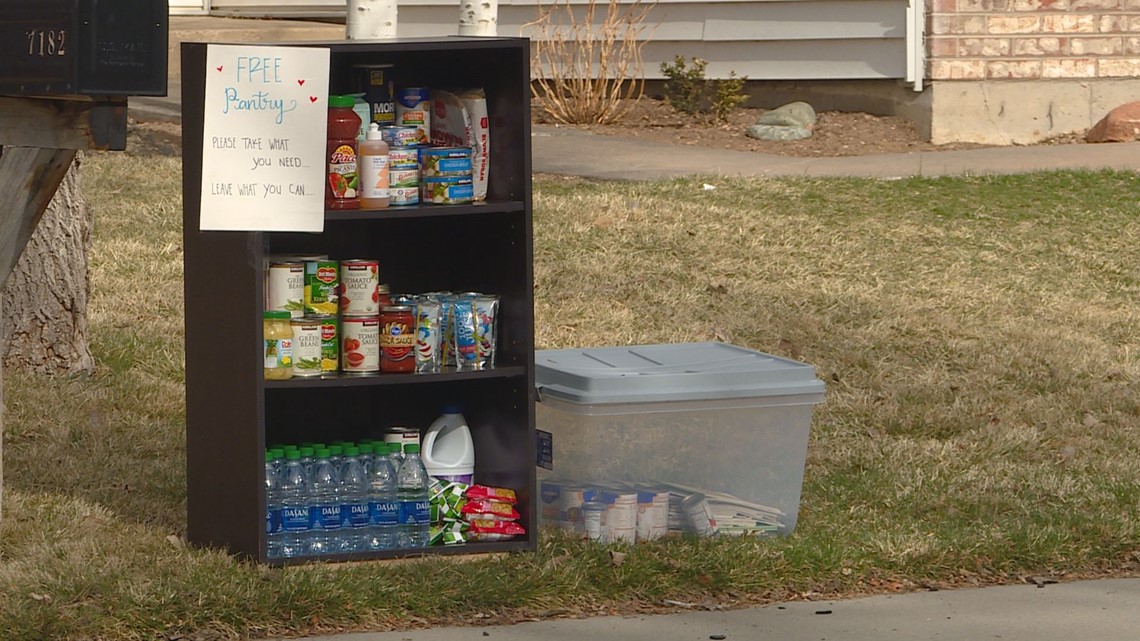 Many people have posted on NextDoor and Reddit to say they are available to help their older neighbors.
An organization called A Little Help has been connecting people with their older neighbors for more than a decade, and they saw 250 new volunteers last week.
"We know we have a model that can mobilize neighbors in this time of need and it's our calling to do so," said Hilary Lenz, the executive director of A Little Help.
By placing their volunteers and the members who need help on a map, Lenz says they match people locally. They ask volunteers to pick up groceries, medications, call to catch up and shovel snow.
"Our model has been exactly what's happening now," said Lenz. "It's neighbors helping neighbors and volunteers from our community coming together and saying we want to help our older adults."
None of these organizations know how great the increased need will be or how long it will last, but they want to be prepared to serve the people who need it most.
Almost Home (rental/mortgage and utility assistance)
The Delores Project (emergency shelter in Denver)
Food Bank of the Rockies needs cash donations and volunteers
Food for Thought Denver needs cash donations and volunteers
Project Angel Heart need drivers, volunteers, cash donations
The Nappie Project (diaper bank in Northern Colorado)
The Denver Rescue Mission needs healthy volunteers to serve meals at the Lawrence Street Community Center, The Crossing and Fort Collins Rescue Mission. You can donate food at the Ministry Outreach Center or donate financially at www.DenverRescueMission.org

SECORCares (serves Douglas, Arapahoe and Elbert counties)

WeeCycle is trying to collect emergency donations including more diapers, wipes and formula. You can donate to them online, or bring goods to the drop-off location at 8279 W. 69th Way, Arvada, CO 80004.

A Little Help needs volunteers to help older neighbors, and monetary donations

Arc Thrift Stores' Feed Colorado helps feed the Meals on Wheels program and donors can call 303-238-5263 to schedule an at home pick-up of clothes, food, and other items
If you work for a nonprofit that is experiencing an increased need due to COVID-19, email desk@9news.com with a donation link to be added to this story.