LARIMER COUNTY, Colo. — ICU beds at the main hospitals in Larimer County are at capacity, according to the Larimer County Department of Health and Environment.
"About 45% of all those beds are COVID-19. So a pretty good chunk is COVID-19 patients being treated in our hospitals," said Tom Gonzales, Larimer County's public health director.
"What we're hearing from our hospitals is 93% of the COVID-19 patients in the ICU are unvaccinated," Gonzales said.
The surge in COVID cases, along with taking care of patients who don't have COVID-19, is in part what's causing the hospitals to be stressed.
"They're working around the clock and they're working hard every day to save lives," Gonzales said, referring to the region's doctors.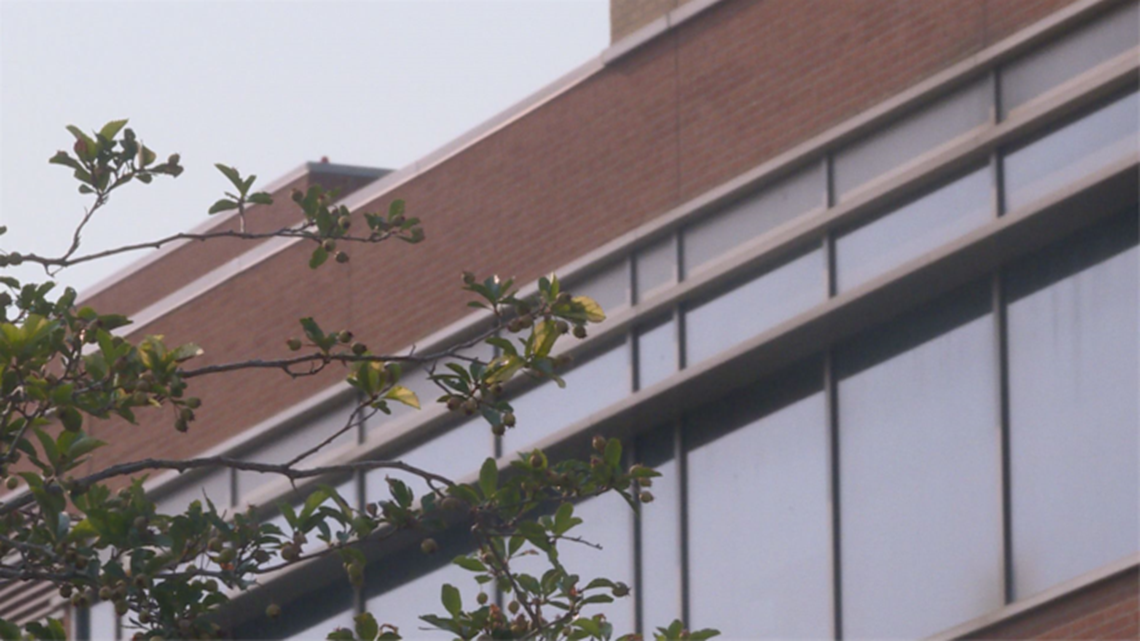 Dr. J. David Cowden is the director of pulmonary medicine and critical care for Banner Health. He works out of a facility in Greeley, which is in Weld County, as well as at two others in Larimer County.
He said doctors and staff across northern Colorado are feeling the surge in cases.
"We're stressed with very high volume, very high capacity," he said. "This is an incredibly busy time for our hospitals and the whole region. As we all know, we are stretched very thin with both bed capacity, staffing capacity. And it's a daily challenge to try and reconfigure how to get through each day, literally each shift."
"And it's not just about COVID, though, when it comes down to everybody's health and the health of a region and what is public health," Cowden said. "We attend to that no matter what the circumstances are, no matter what the challenges are."
Despite the challenges, Cowden said staff in the region continue to do their best to meet demand, but also to emphasize educating patients about getting the vaccine.
"Those volumes aren't going to come down anytime soon," he said. "They're just going to get more difficult to take care of. So vaccination as a general topic, let's teach, let's let the reality be what it is. It is a difficult issue to address in the press, in the media. But we would prefer to take care of every patient that comes in front of us, not about vaccination status, but teach and educate based on what is true. So the challenge is real."
"We've seen this before," Cowden said. "We'll go through it again. But we cannot do this alone, either at this hospital, at our sister hospitals, or in this region. We have to be a team here to try and reinvent how we creatively distribute resources. So we are meeting that challenge today. But we are certainly stressed at every level of our shiftwork in our capacity right now."

According to Gonzales with the Larimer County health department, around 40% of the county's total population remains unvaccinated, which he said in part is causing the surge in ICU bed occupancy.
But hospital care extends further than just taking care of patients with COVID-19, he said, and that adds to the stress on the system.
"So the concern is everyday medical emergencies, a car accident, a heart attack, a cancer situation that's putting stress on the system. And we're concerned about the basic customary care with our hospitals, knowing that our healthcare workers are working around the clock very, very hard," he said.
Overall, he hopes that more people get vaccinated, especially in light of the FDA giving full authorization of the Pfizer vaccine.
"They're safe, effective vaccines, just making sure everybody understands that and understands that this Delta variant is very contagious," Gonzales said. "And you can be spreading that virus two days before even showing symptoms. That's the problem out in the community."