TELLURIDE, Colo. — Two-hundred miles southwest of Denver, San Miguel County is working toward testing every resident for COVID-19.
The antibody tests were donated by a couple in Telluride who owns a biotech company, and as of Monday afternoon, the county had tested more than 3,200 people after beginning testing last week.
Although the county has only one positive case of COVID-19, they believe mass testing will tell the true story of how the virus spreads in a community.
"We just feel really lucky to be part of it and very motivated to help out in any way we can," said Suzanne Cheavens, the associate editor of the Telluride Daily Planet.
Cheavens said she has no symptoms of the virus, but the county is asking every resident to get tested. They started testing with government officials and first responders, then moved to people over 60, and are continuing to test everyone.
Cheavens described walking into the school gym where the blood test happened as "sci-fi."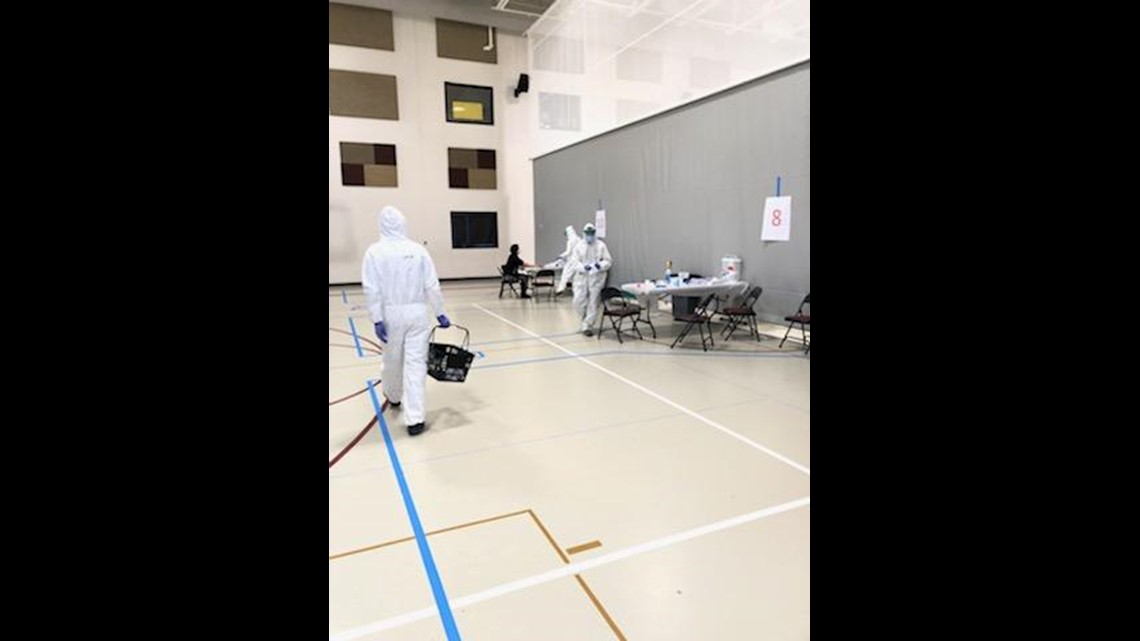 "That's where all of our local medical providers and fire department and people like that are in full PPE and it's very futuristic," she said.
The test will determine if someone has antibodies against COVID-19. Antibodies are proteins that fight off the virus and if someone has those, they are either infected or were previously infected and have recovered.
The county will test each person who volunteers to take the test twice.
9Health Expert Dr. Payal Kohli said testing twice is done because it takes 4-7 days for someone to develop antibodies if they have the virus.
"I think San Miguel County could be a prototype for the rest of the country," said Kohli.
United Biomedical would not say how much the donation of tests is costing the company, only that it was a lot.
The couple who owns the biotech company hopes mass testing can help with target isolation, and Kohli said that is one reason why testing everyone can help.
"So the point of mass testing everybody is that if we can identify this sub-group of people who have already developed immunity and recovered from it, we could actually lift the social distancing from those individuals and allow at least some portions of our economy to come back to normal," said Kohli.
According to the county sheriff's spokesperson, they have no plans to lift the shelter in place order early, but once results start coming back, public health officials will make decisions on how to proceed.
Cheavens was told she'll get her results in a couple days.
"I would love to be able to help humanity or anyone of us in this county," she said.
There are clinical tests happening to determine if other people's antibodies could help people with COVID-19 recover, and potentially prevent others from being infected.