In a normal week the FIRC food bank helps about 200 families around Summit County but in recent weeks that number has grown to more than 2,000 families a week needing food assistance.
So many, FIRC Director of Development Anita Overmyer said they have moved from a small pantry to a modest sized middle school and are using the Summit Middle School cafeteria for food distribution operations.
"We've been able to use the middle school as our food distribution spot, "said Overmyer. "We went from seeing around 200 people on a normal week to about 2,000."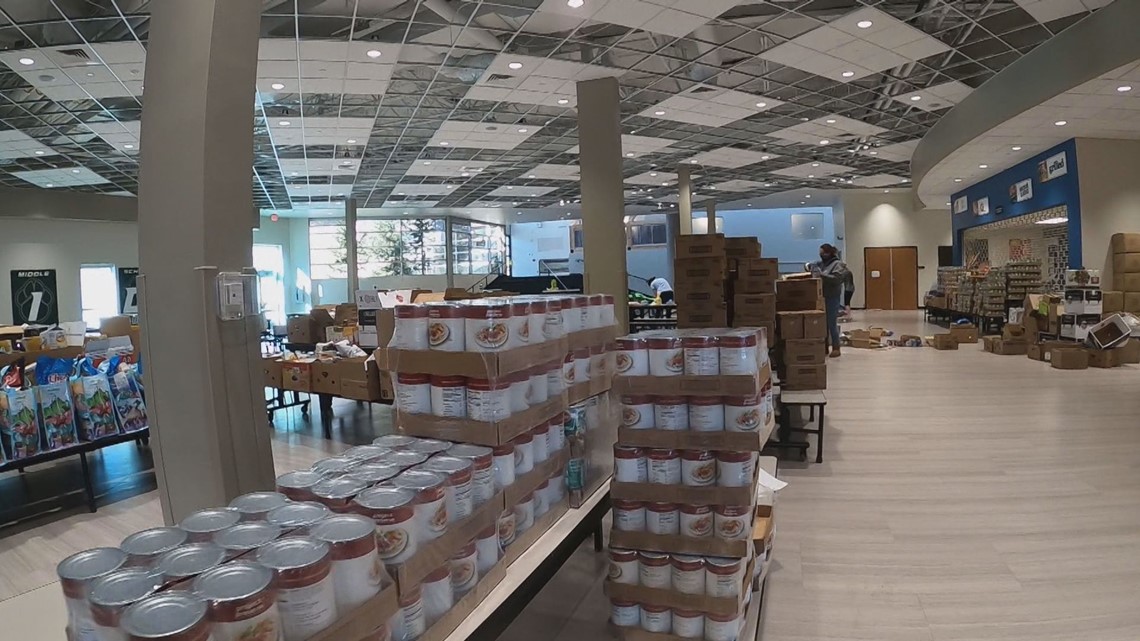 Demand has gone up but so have donations, with more than one million dollars donated so far to help with food and rent assistance.
"We're getting a lot of money to buy food which allows that dollar to go farther," said Overmyer. "We can buy food at a discounted rate and a lot of the food in this room was bought from Food Bank of the Rockies."
It's an amazing amount of support but with demand so high and families expected to need help for months to come more will be needed.
"It's going to take months to recover and we don't expect things to return to normal in Summit County until July at the earliest," said Overmyer.