NEW YORK — Dr. Gabriel Lockhart, lung specialist & critical care intensivist at National Jewish Health, volunteered to assist at a New York hospital.
Lockhart will treat New York patients through at least Monday, April 6. 9NEWS is sharing his blog posts as he's able to write them. The first entry can be found in full below.
(Editor's note: Dr. Lockhart's blog is being shared in full in its original format.)
Friday, April 3, 11:30 p.m. ET
"Two patients died today."
It was abrupt, unexpected, and I'm left to stare at the walls of my hotel room tonight replaying the course of events. Every lab, vital sign, chest x-ray and medication I go through one by one in my head, trying to figure out if there's anything I could have done to prevent this. I'm left with nothing. I'm not one for tears, but I'm torn. Despite being physically and emotionally exhausted, I know sleep will be hard to come by tonight.
My head was spinning as I walked out of the hospital especially late this evening, but I tried not to let it show. I converse, I keep my voice light, I deflect. But even as I do all this, my mind is elsewhere. In patients with COVID-19, anecdotally there have been reports describing the very course of bizarre events that have played out before my eyes this week.
The "first hit:" I've seen patients who present to the emergency department after one week of mild symptoms feeling short of breath and having minimal oxygen requirement, only to fall off the proverbial cliff and require being placed on maximal life support within a matter of hours. That's hours, not days. The sickest patients develop a devastating respiratory syndrome that has been taking especially longer for these COVID patients to recover from - two to three weeks spent sedated on the ventilator. That's if they're going to recover, as a terrifyingly high percentage will not.
One of my New York colleagues is a lovely, funny, supportive person who has filled my week with brilliantly engaging conversation about this disease. Let's call her "Irina." I posed a question to Irina earlier this week: "Do you feel like you've had more successful extubations [freeing patients from the ventilator machine/life support] or more deaths since this has started?" There was a long pause at first, then... "More deaths..." was her response. A very earth-shattering answer to hear. To be fair, I expect that answer to reverse as there are so many patients on the ventilators that are just taking an extraordinarily long time to come off the machine. That is the nature of the disease, the crux of why we're in such dire straits from an allocation of healthcare resources, the fear that patients are not improving at a rate that we're used to while the sick keep coming in hordes.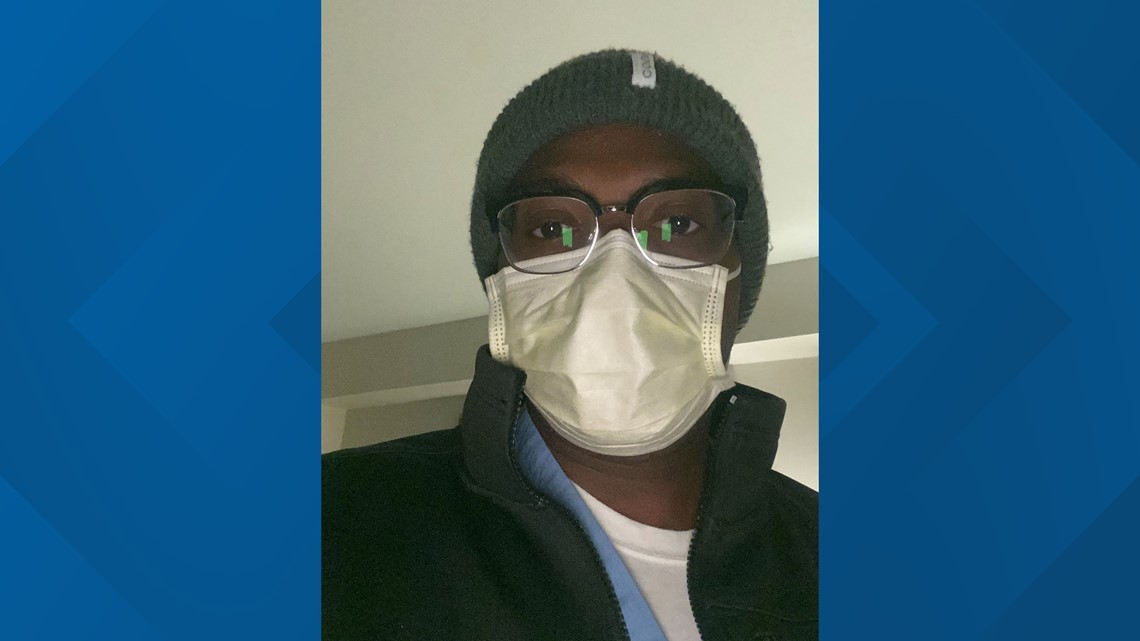 We try so hard to ease these patients through this tenuous period, while updating panic-stricken family members every day who aren't allowed to be at their loved one's bedside. Believe me when I say this, having patients die in our ICU's with no family members allowed at bedside is one of the most heartbreaking untold stories of this pandemic. We have to protect our patients, protect their family members, and protect ourselves, which is why this rule is strictly enforced in most hospitals during this pandemic. We are broken up about mothers/fathers/daughters/sons dying without loved ones saying their goodbyes, and we take it upon ourselves to have a doctor or nurse at their side as they transition so that they are not alone. It is hard not to feel an attachment as you're rooting for patients to beat the odds. Though the patient, sedated into a comatose state, will never know it, we are physically and emotionally at their side going through their journey in parallel.
For three patients, my team was able to achieve clinical improvement to the point of testing if they are ready to be freed from the ventilator. This is the first major hurdle of a months to years long recovery for these patients. This would have been considered a crucial win in a week full of stagnation. Then came the unthinkable. My heart sank as the oft described "second hit" happened. Within hours of each other, two patients who had no preceding signs of heart failure abruptly went into florid shock and eventually cardiac arrest. I lead as my amazing team of residents, fellows and nurses were quick to act, performed advanced CPR by the book, explored all possibilities of causes, but still were unsuccessful in restarting their hearts. Going from cautious optimism to pronouncing the time of death in a span of a few hours: devastating.
What is causing this "second hit" of abrupt heart failure in the COVID population? Is the virus rearing its ugly head again after the initial onslaught? Is there a "ramping up" of the inflammatory response accumulating over time or a sudden late manifestation of the body's immune system in overdrive? Or is there microthrombosis (tiny blood clots too small for the naked eye to see) diffusely infiltrating the lungs, kidneys and heart causing multi-organ failure? These are the questions that keep me up at night as the medical community attempts to answer. Like you, I am anxious to find out.
Today also happened to be my niece's 12th birthday. How do you leave work after a day like today and call your loved one as if your heart hasn't just been ripped to shreds minutes ago? How do you put on the poker face and summon up the courage to not let your voice crack on the phone? You want to let it all out, scream from the rooftop the frustrations of a day like today. But that's my burden to carry, not for the ears of a newly minted 12 year old already down because she can't have a birthday party with friends this year.
On a brighter note, "Bill" sends his regards. Always in good spirits, he's quarantining at home. Other than the occasional fever he's doing quite well. After working 90+ hours the last couple weeks, I'm happy he can take a short reprieve from it all. Though let's be honest, we all know he's still working too much from home even while sick. Thanks Bill!
- Dr. Gabriel Lockhart
Lung Specialist & Critical Care Intensivist
National Jewish Health